Ghislaine Maxwell Vaccinated Against COVID in Prison on Epstein Charges
Ghislaine Maxwell "is now fully vaccinated" against COVID-19 after receiving her jabs while in jail awaiting trial on charges linked to Jeffrey Epstein.
The British socialite, 59, has complained about her physical health during applications to be freed on bail from the Metropolitan Detention Center (MDC) in Brooklyn, New York.
However, U.S. attorney Audrey Strauss has sent a letter to the Manhattan Federal Court stating that Maxwell has a healthy BMI as well as being protected against coronavirus.
The letter reads: "The defendant is 5' 7", meaning that even her lowest weight of 133 pounds resulted in a BMI of 20.8, which is considered a normal weight for a person of the defendant's height.
"MDC staff have not observed the defendant experience any noticeable hair loss. As noted above, the defendant has received a COVID-19 vaccine and is now fully vaccinated.
"In short, MDC medical staff assess that the defendant is physically healthy."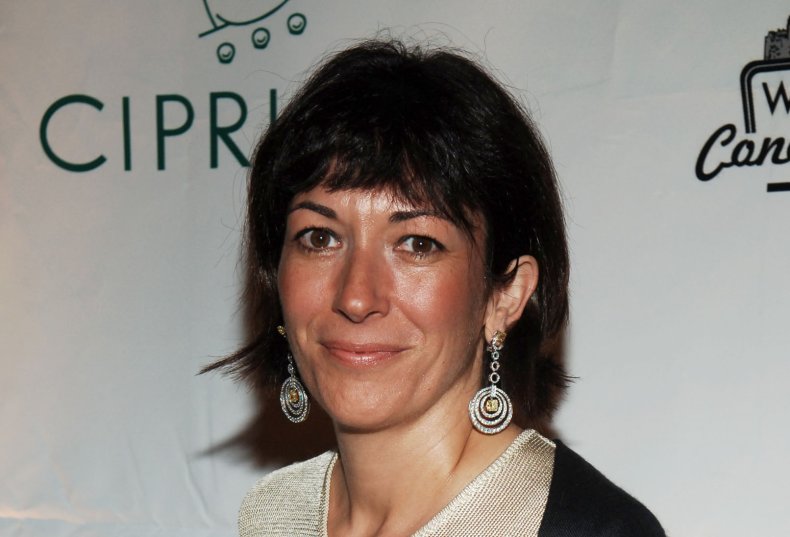 Maxwell is facing a new indictment detailing charges that she groomed and trafficked four underage girls for Epstein to abuse, as well as charges of perjury.
She has denied the first set of allegations against her and is expected to enter a plea on the new indictment later this month.
Three separate applications for bail from Maxwell's legal team have been rejected by Judge Alison Nathan on the grounds that she is a flight risk.
Letters to the court from her lawyer even accused prison guards of sexual assault as she sought to depict Maxwell's time in jail as unbearable.
However, Strauss' filing claims the allegation that Maxwell was touched inappropriately during a pat-down search has been investigated and rejected.
The court document, seen by Newsweek, stated: "Following defense counsel's complaint in its February 16, 2021, letter of an inappropriately conducted pat-down search, the MDC conducted an investigation and found that, contrary to the defendant's claim, the search in question was in fact recorded in full by a handheld camera.
"After reviewing the camera footage, the MDC concluded that the search was conducted appropriately and the defendant's complaint about that incident was unfounded.
"MDC legal counsel further confirmed that all pat-down searches of the defendant are video recorded."
Maxwell's attorney Bobbi Sternheim had told the court in the February letter: "Recently, out of view of the security camera, Ms. Maxwell was placed in her isolation cell and physically abused during a pat-down search.
"When she asked that the camera be used to capture the occurrence, a guard replied: 'No.'
"When Ms. Maxwell recoiled in pain and when she said she would report the mistreatment, she was threatened with disciplinary action.
"Within a week and while the same team was in charge, Ms. Maxwell was the subject of further retaliation for reporting the abuse: a guard ordered Ms. Maxwell into a shower to clean, sanitize and scrub the walls with a broom.
"Ms. Maxwell's request to have the camera record the guard alone with her in the confined space was again denied."