Bowie at Glastonbury: Plans for Tribute Revealed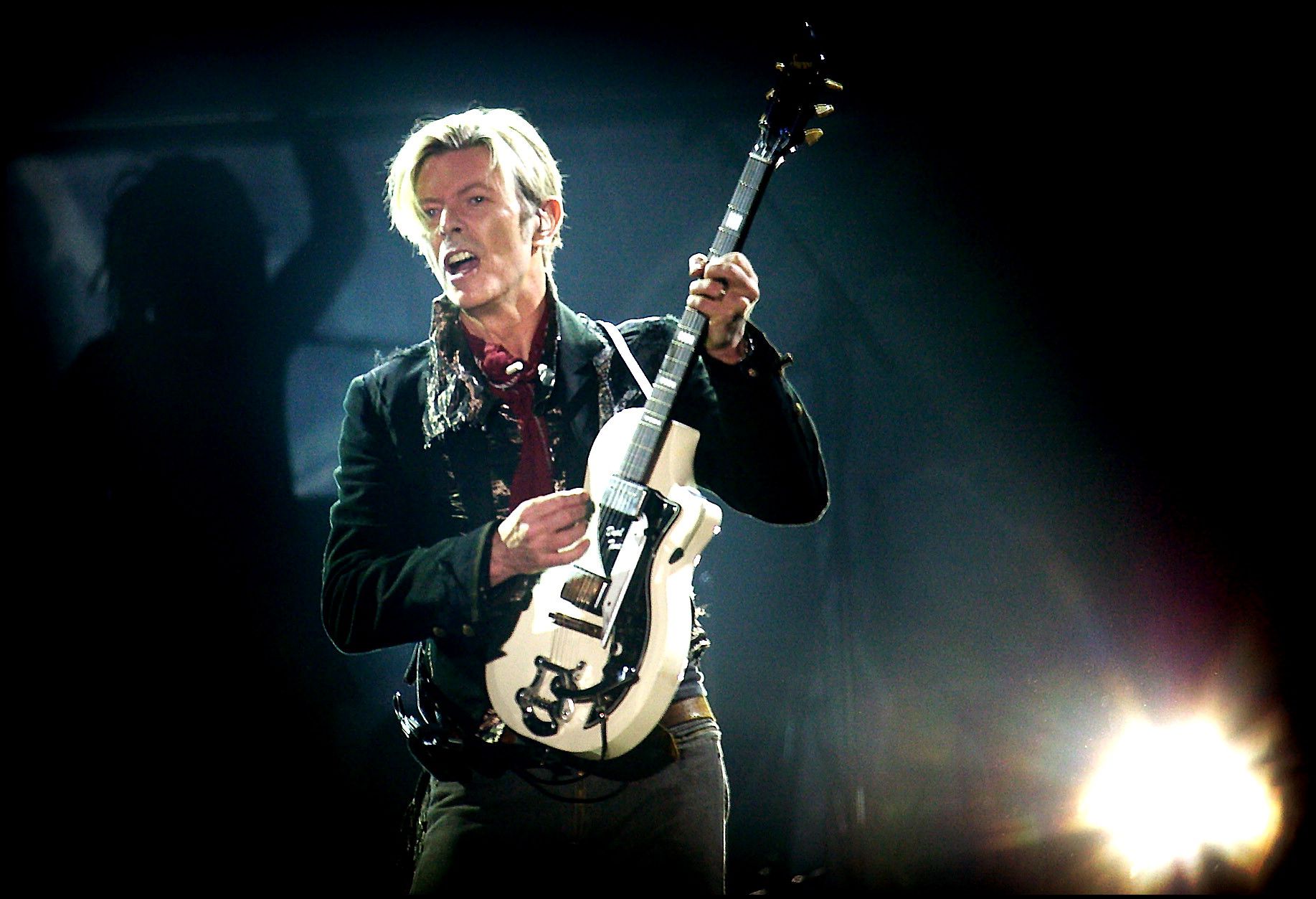 Glastonbury kicks off Wednesday, and organizer Emily Eavis has revealed plans for the U.K. music festival's tribute to the late David Bowie, whose death in January continues to cast a shadow over the music industry.
American composer Philip Glass will perform his 1996 orchestral piece Heroes Symphony on the Park Stage on Saturday just before midnight.
He will be joined by the Army of Generals orchestra, led by conductor Charles Hazlewood, and the British Paraorchestra. The music will be backed by an immersive light and laserworks show by Chris Levine.
Heroes Symphony was composed in 1996 as a tribute to Bowie's classic 1977 album Heroes.
Listen to a clip from the symphony:
"When Charles Hazlewood told me of his plan to take my Heroes Symphony to Glastonbury, I was delighted. It's very exciting to think of it playing—at the midnight hour—out across the parkland, a true celebration of Bowie," said Glass. "I am so very pleased members of the British Paraorchestra and Chris Levine's epic iy_project light performance will be part of it—what a spectacular collaboration. This is sound and vision Bowie-style."
Organizer Eavis added: "We are delighted that David Bowie's life will be celebrated by Glastonbury's first ever classical music headliner. Bowie's performance of 'Heroes' in his 2000 Pyramid set was one of the all-time moments in our history and it just feels so right that we will relive it again on Saturday night through the brilliance of Philip Glass's symphony."
Glastonbury is expected to attract 135,000 revelers from Wednesday through Sunday. This year's Pyramid stage headliners are Muse, Adele and Coldplay. Other performers include Ellie Goulding, Tame Impala and Beck.