GoFundMe for Asian Grandma Stabbed in San Francisco Raises $80k
An online fundraiser to help an 85-year-old Asian woman who was stabbed in San Francisco, California, has amassed more than $80,000 in donations in a day.
Chui Fong Eng and another Asian woman, in her 60s, were attacked while they were waiting for a bus on Market Street shortly before 5 p.m. on Tuesday.
Eng and the other woman, who has not been named, were both transported to hospital and underwent surgery.
A GoFundMe page set up by Eng's grandchildren to help pay her medical bills on Wednesday quickly surpassed its target of $50,000. As of Thursday morning, more than $81,000 in donations had been collected.
Eng's granddaughter, Victoria Eng, wrote that the suspect had slashed her grandmother in her arm and chest, but she was recovering well.
"She is the ultimate fighter and we couldn't be prouder of her for pulling through this," she wrote in an update posted Thursday.
Victoria Eng also decried the spate of attacks against Asians and Asian Americans amid the ongoing coronavirus pandemic.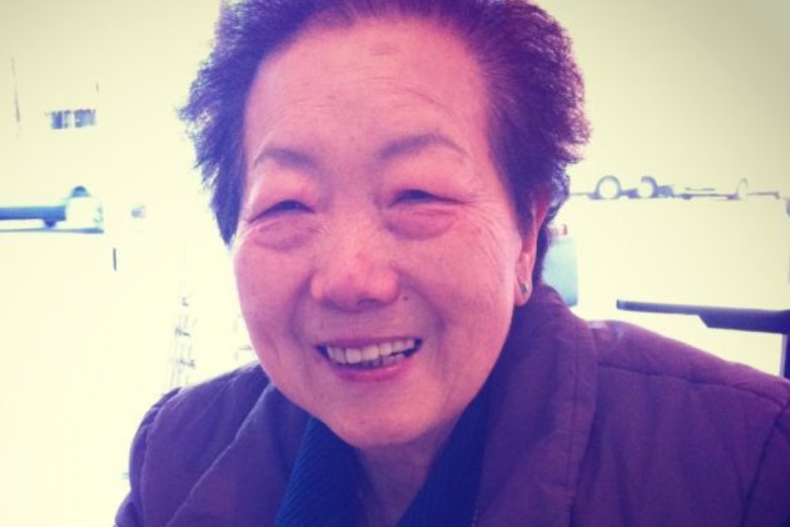 "These Asian hate crimes need to stop," she wrote. "Our hearts go out to all those who have been injured, killed, or affected by this wave of racist crimes toward the Asian community.
"San Francisco is my home and my Grandma's home. We need to feel safe where we live and not in constant fear."
The Eng family have been contacted for comment.
A spokesperson for the San Francisco Police Department told Newsweek that officers located the suspect in the stabbing around two hours after it occurred, in the 600 block of Eddy Street.
The spokesman said police had disseminated a picture of the suspect to officers in a bid to locate him. He has since been identified as 54-year-old San Francisco resident Patrick Thompson.
The police spokesman said on Wednesday that the incident has not been ruled a hate crime at this time, but said the investigation remains active and ongoing.
"We are looking at all aspects of this incident," he said.
According to KPIX-TV, Thompson has a lengthy criminal record, with more than two dozen arrests in the past 20 years.
He was arrested in 2017 for stabbing a person at a homeless shelter with a pair of scissors in what police said was an unprovoked attack, the station reported. He was also placed under a psychiatric hold at least once.
Anyone with information about Tuesday's attack is asked to call the SFPD Tip Line at 1-415-575-4444 or Text a Tip to TIP411 and begin the text message with SFPD.