Goldendoodle Who Survived Deathly Virus As Puppy Wins Pet of the Week
From a cat bringing her two-week old kittens to safety over a backyard fence, to a dog that supported his owner through labor, we've enjoyed heartwarming pet stories from across the internet this week.
Meanwhile, our readers have been sharing their fantastic pets and we've put together this week's Newsweek Pet of the Week line-up.
If you want your pet to be part of next week's Pet of the Week, read to the end to find out how to get involved.
Winner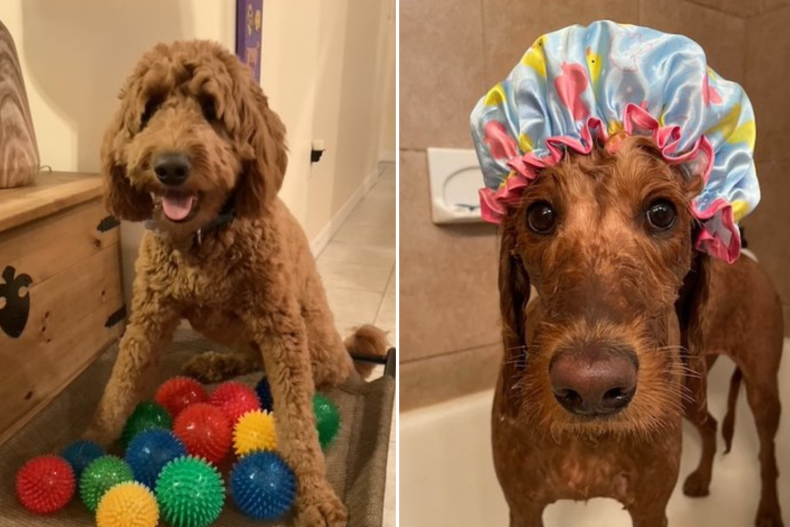 This week our Pet of the Week is two-year-old Goldendoodle Lucy, who lives in Central Florida.
Owner Gail Compton told Newsweek: "She spent a week in intensive care when she was eight weeks old fighting parvo virus. We only had her for 24 hours before she came deathly ill, and we chose to save her life."
Parvo, or canine parvovirus, is a contagious virus that can be fatal to dogs. The virus attacks the cells in a dog's intestines and prevents them from absorbing vital nutrients.
Symptoms include diarrhoea, vomiting, loss of appetite, collapse and fever. Young puppies and unvaccinated dogs are particularly at risk from parvo, and puppies can become very ill very quickly as their immune systems struggle to fight the virus.
Thankfully, Lucy was successfully treated for parvo as a puppy, and Compton said that she has "been forever grateful" since.
"She's a hyper, funny, lovable girl," said Compton. "Her favorite game is to put all her balls on her cot and move it around the living room."
Lucy is also a very affectionate pup, her owner said: "She's so lovable and gives the best hugs."
Finalists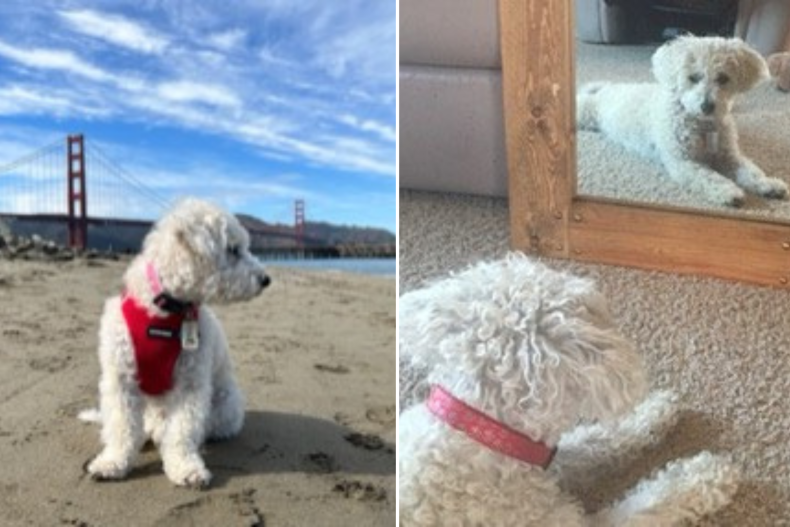 Our first finalist this week is rescue dog Coco who lives with owner Karen Sather in Hillsboro, North Dakota.
"Coco was a rescue and we got her when she was a year old," Sather told Newsweek. "She is 14 now."
A big fan of adventures and spending time with other animals, Sather said Coco loves going to the lake and sniffing in the park.
"She also loves to watch YouTube videos that have squeaky toys in them, and the liverwurst 'cake' she gets each year on her birthday," added Sather.
"Coco is such an easy-going dog," said the owner. "She gets along so well with kids, adults and other dogs."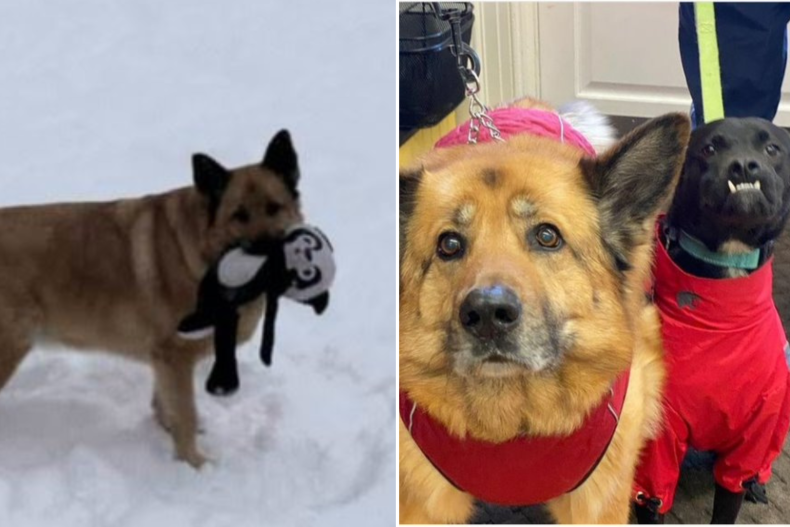 Our next finalist this week is rescue dog Huckleberry, a.k.a Huck.
Living with owner Gena Berkebile in Ligonier, Pennsylvani, Huck is an 11-year-old Shepherd, Chow and Golden Retriever mix.
Berkebile told Newsweek: "He has so many quirks and always has us laughing. The first time he saw his reflection in a sliding glass door he kept barking and trying to get the dog on the other side to play back."
Huck lives with canine sibling Roscoe and loves to watch squirrel TV for dogs in his spare time.
"We always choose rescue because they know they are getting rescued and it's so awesome to see them change as they relax knowing they are home," said Berkebile.
"I only wish everyone would choose rescue because millions of healthy animals are euthanized just because there aren't any homes for them—but in reality there is."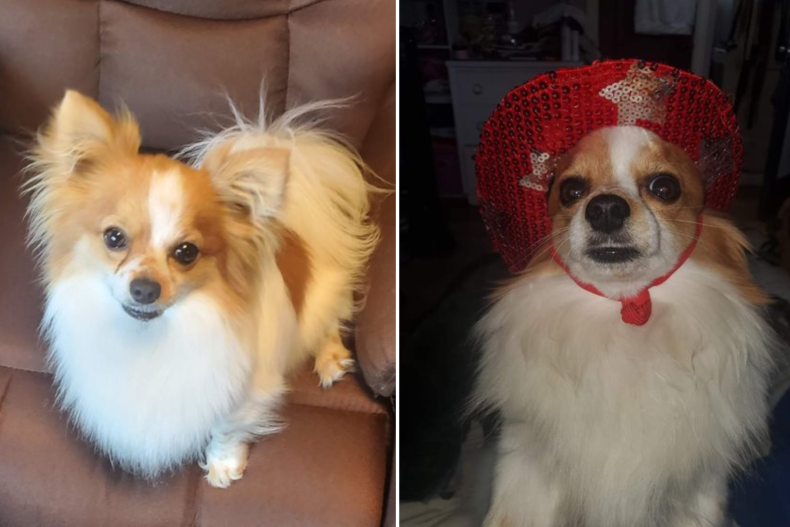 Last but by no means least is long-haired Chihuahua Punky who lives in Portland, Oregon with owner Tammy Mulchay.
The four-year-old dog has lived with his owner for around a year. Mulchay told Newsweek: "Punky is very social and loves to go everywhere he can with me when possible. He loves all the attention he gets from people out and about."
Punky loves to go on adventures and can often be found chasing a the local squirrel that lives next door, as well as playing chase with Mulchay's cockatoo Leo.
"Leo will fly from room to room and Punky will chase him and wait for him to come back," said the owner. "His other favorite things are daily walks to the store—and he really likes to get cuddles and love."
Do you have funny and adorable videos or pictures of your pet you want to share? Send them to life@newsweek.com with some details about your best friend and they could appear in our Pet of the Week lineup.