Google Bows to Kremlin Pressure, Removes Putin Critic's Election Protest Videos
Google has removed YouTube videos by a prominent critic of Russian President Vladimir Putin calling on citizens to protest the government.
Alexei Navalny, who was jailed for 30 days at the end of August, could be seen encouraging citizens to join mass demonstrations that took place across Russia over the weekend, the BBC reported Monday. An aide to the imprisoned opposition leader said the move amounted to "political censorship," but Google said it was simply obeying local laws.
"We consider all justified appeals from state bodies," Google said in a statement, Reuters reported. "We also require advertisers to act in accordance with the local law and our advertising policies."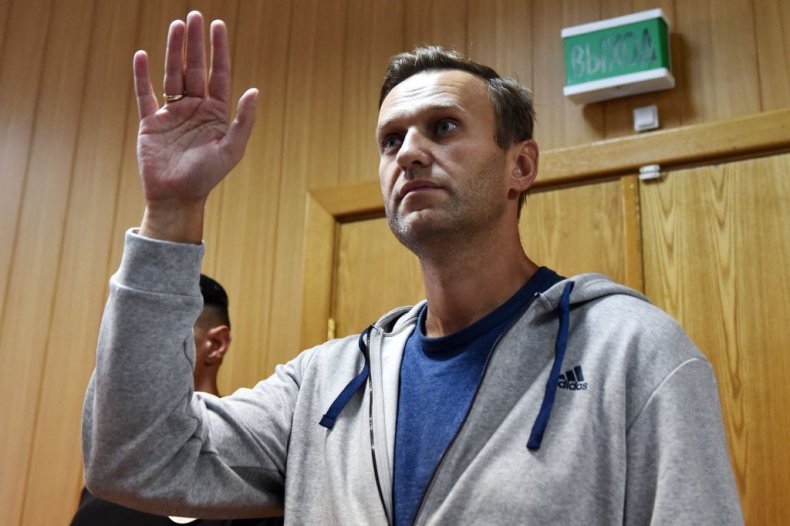 Last week, a Russian official accused the tech giant of interfering in its elections by allowing the video to remain on YouTube. "A lack of a fitting response will be, in effect, considered direct interference in Russia's internal affairs," state media regulator Roskomnadzor said, according to The Moscow Times.
Navalny and his team have been rallying Russians against a government plan to increase the retirement age in the country from 60 to 65 for men, and 55 to 60 for women. Protesters pointed out that the average Russian man is expected to live to age 66, according to data from the World Health Organization, meaning most men in the country would enjoy only one year of retirement before their death. The average Russian woman is expected to live to age 77.
Late last month, Navalny, who was blocked from running for president against Putin earlier this year, was jailed for breaking protest laws, which he adamantly denied. Despite his imprisonment, however, thousands of protesters took to the streets to demonstrate against the government over the weekend. Authorities reportedly detained more than a thousand protesters in major cities across the country.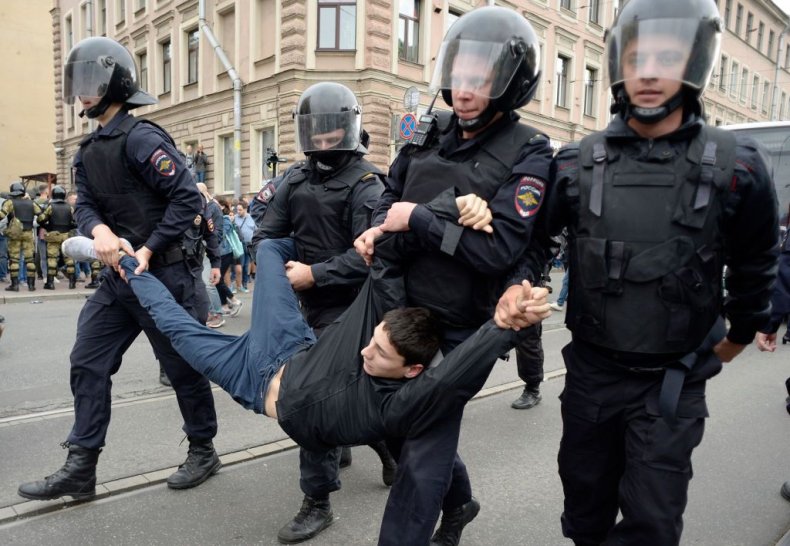 The protests came as Russians hit the polls to elect regional governors. Four gubernatorial candidates from Putin's ruling United Russia party failed to secure first-round victories in Sunday's elections, Radio Free Europe reported. The candidates will now face runoffs as a result. Putin brushed off the news, saying that a "second round" of voting was "a completely normal practice."
Putin and his government have faced growing unrest in the past few months, as tens of thousands have protested in the country. During one July demonstration in Moscow, demonstrators even chanted "away with the tsar" and "Putin is a thief." The Russian president has also seen a significant decline in his approval ratings.
Although Putin won re-election to another six-year term in March, taking 76 percent of the vote with turnout just above 67 percent, critics pointed out that his most significant political opposition candidates had been shut out. Some opposition figures, such as Navalny, were blocked from running, while other opponents died under mysterious circumstances.