The group Republicans for the Rule of Law have released a new ad set to air on the conservative networks Fox News and Newsmax warning voters not to donate to President Donald Trump's "Official Election Defense Fund" now that all 50 states have certified their election results, all but guaranteeing that President-elect Joe Biden inauguration.
"Attention! Consumer protection alert!" the ad begins, police sirens blaring through its one-minute length. "Beware of a new scam from Donald Trump targeting 2020 voters requesting money to be used for an Official Election Defense Fund."
"Do not be fooled," the ad continues. "Joe Biden will be the next president of the United States. The election has been certified by all 50 states. Over 50 Trump lawsuits and counting have been thrown out. Attorney General Bill Barr announced the Justice Department found no widespread voter fraud. Don't get fooled by Donald Trump's post-election scam."
The Trump campaign has repeatedly solicited supporters for donations to Trump's "Official Election Defense Fund" for mounting legal challenges seeking to overturn the vote in several key swing states.
However, legal language in Trump's solicitations specifies that any donations under $8,000 will benefit the Republican National Committee or "Save America," a Trump leadership PAC (political action committee), and not legal attempts to dispute the election, according to Reuters.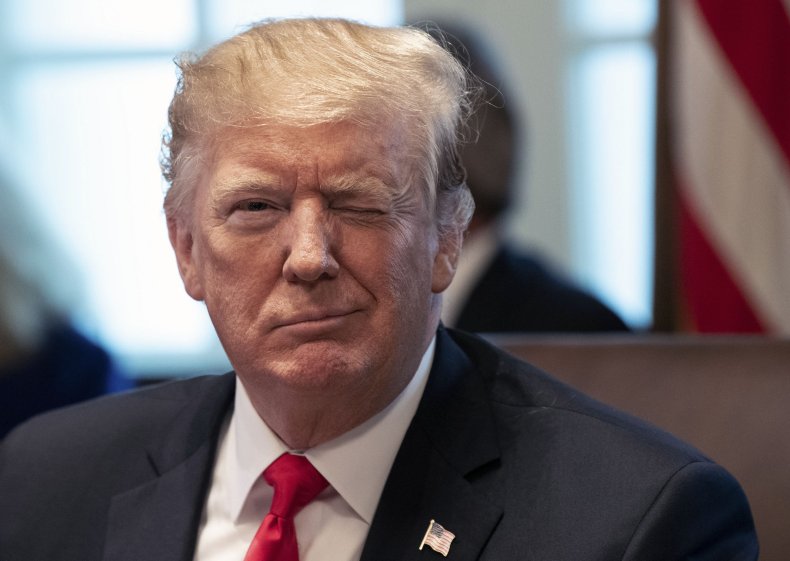 Tuesday, December 8 marks the national "safe harbor" deadline in which all 50 states were required to resolve any legal challenges including recounts and audits, and finally certify their election results, severely limiting Trump and Republican efforts to contest their legality.
Although Trump has mounted legal challenges in seven states where he lost—Arizona, Georgia, Michigan, Minnesota, Nevada, Pennsylvania and Wisconsin—51 out of 52 legal challenges alleging widespread voter fraud thus far have been thrown out of courts or withdrawn due to lack of evidence.
Nevertheless, Trump has refused to concede the election.
On Friday, the U.S. Supreme Court refused to hear a challenge to four swing states' election results filed by Texas Attorney General Ken Paxton. After the court's decision was announced, Trump's personal attorney Rudy Giuliani said the next step would be taking his evidence to state courts.
On Saturday, the Wisconsin Supreme Court will hear oral arguments on a Trump campaign appeal to overturn the state's election results.
The Electoral College's voters are set to meet on December 14 to cast their final ballots. After that, the final vote count will be approved by the U.S. Congress on January 6, the last formal step to finalize the election's results before Inauguration Day on January 20.
Republican Alabama Representative Mo Brooks has pledged to use the Electoral Count Act of 1877 to challenge the electoral vote when Congress meets to approve the vote on January 6. If Brooks finds a Republican senator willing to join him, the law would require all GOP Congress members to go on the record in stating whether they support Trump's effort to overturn the 2020 election.
Biden beat Trump in the election by over 7 million votes and 74 electoral votes.
Newsweek contacted the Trump campaign for comment.