GOP Rep. Calls Colleagues Planning Objections to Biden's Win 'Not Serious People'
Representative Adam Kinzinger, an Illinois Republican, criticized GOP colleagues who plan to object during the counting of states' electoral votes in Congress on January 6.
The Electoral College formally certified President-elect Joe Biden's victory over President Donald Trump last Monday—with the Democrat garnering 306 votes to the president's 232. But some close allies of Trump in Congress have said they plan to object to vote tallies from several key battleground states in a longshot bid to overturn the election results. Trump and his supporters have claimed without evidence that Biden won through widespread voter fraud.
The Quote
During an interview with CNN on Monday morning, Kinzinger called out conspiracy theories being pushed by Trump and his supporters on social media. The Republican lawmaker has been highly critical of the misinformation about the election being circulated online.
"Now, you believe that somehow on January 6 the U.S. Congress can overthrow the results of an election, or that we even have a role in determining who the president is. We don't," Kinzinger told CNN, commenting on what Trump supporters think because of widely debunked conspiracy theories circulating on social media.
"But there has been some not serious people in Congress that have convinced their base, for retweets and money, that we can as members of Congress go out and determine that we just want Trump to be the president again in 2020," the congressman added.
Why It Matters
Representative Mo Brooks, an Alabama Republican, is leading the effort to object to the vote tallies of several key battleground states that went for Biden. Representative Matt Gaetz, a Florida Republican, said over the weekend that he plans to throw his support behind Brooks' plan.
"I'm joining with the fighters in the Congress, and we are going to object to electors from states that didn't run clean elections," Gaetz said Saturday at conservative group Turning Point USA's Student Action Summit.
The Constitution does allow for members of Congress to submit their objections in writing to any state's electoral votes. But in order for the objection to be discussed, a member of the House and Senate must both sign on to the objection. Senate Majority Leader Mitch McConnell, along with other Senate GOP leaders, has urged his colleagues to not join any House efforts to object. But several Republican senators have suggested they are open to the idea.
For the objection to succeed in overturning a state's results, both the Senate and the House must agree to the objection with a simple majority vote. The prospect of even one of the chambers of Congress agreeing to an objection is considered highly unlikely. Even in the GOP-controlled Senate, there are enough Republican senators who are expected to join their Democratic colleagues in shooting down any objections. Meanwhile, the House is narrowly controlled by Democrats.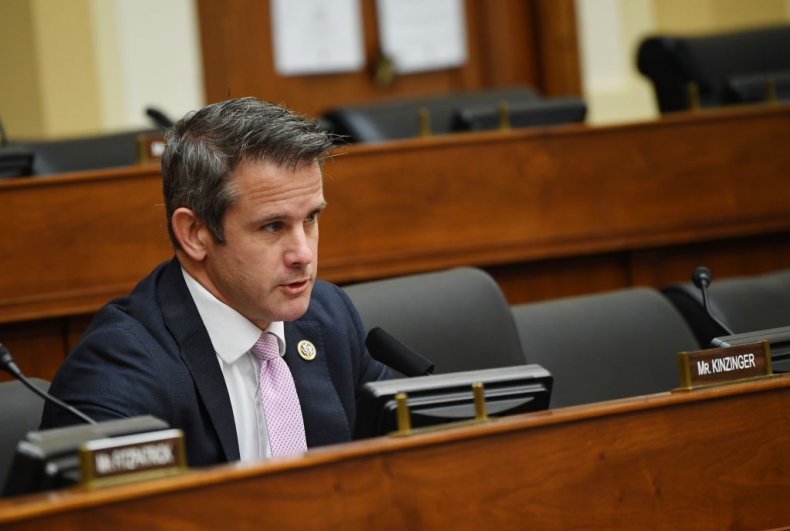 Opposing View
Trump and his supporters claim that Biden won through widespread voter fraud. They argue that the election results must be overturned in order to save the Republic, alleging that the election was "rigged."
However, there is no evidence to support these allegations. Trump and his allies have filed dozens of failed lawsuits, as judge after judge has rejected or dismissed the allegations—pointing out that attorneys have not provided any evidence. Even judges appointed by Republicans and Trump himself have rejected the claims.
Attorney General William Barr, who has been widely seen as one of Trump's most loyal Cabinet members, said at the beginning of December that there is no evidence of fraud that would change the election's results. Barr later submitted his resignation after significant criticism from the president.
Newsweek reached out to press representatives for Gaetz and Brooks for comment but did not hear back before publication.