GOP Rep. Upton Slams Subpoena Defiance, Leaves Open Possibility of Meadows Indictment
Republican Rep. Fred Upton expressed frustration on Sunday over allies of former President Donald Trump defying congressional subpoenas related to the Capitol riot investigation.
The Michigan lawmaker was among the nine GOP House members to vote in favor of holding former Trump adviser Steve Bannon in criminal contempt over his defiance of a subpoena from the select committee investigating the January 6 riot. On Sunday he cited his experience as a committee chair to underline the importance of subpoenas.
"I'm a former committee chair, I used the subpoena," Upton told host Jake Tapper during an appearance on CNN's State of the Union. "Even the threat of subpoena was able to get people to come testify...to give us the facts, so we can go after fraud and abuse. If you refuse to participate in that, all of a sudden you don't really have an equal branch of government trying to get to the answers of this."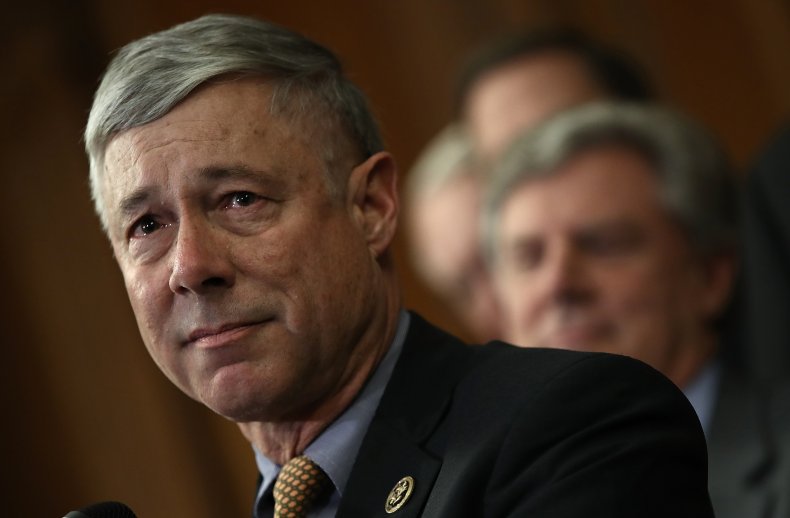 Upton's response came after a question from Tapper regarding former Trump White House Chief of Staff Mark Meadows, who failed to appear for a deposition on Friday after being subpoenaed by the House select committee.
Tapper also asked Upton if he would vote in favor of recommending criminal contempt charges for Meadows, as he did with Bannon.
"I want to see what the select committee will do, see what the recommendation is, and then take it from there," Upton replied.
Newsweek reached out to Upton and his office for further comment on Sunday.
After staying mum on the topic for weeks, the Justice Department on Friday announced that it had charged Bannon with one contempt charge for his refusal to appear for a deposition and a second count for his refusal to provide documents to the select committee. Each count carries the potential for between 30 days and one year in jail, with fines ranging from $100 to $1,000.
"Since my first day in office, I have promised Justice Department employees that together we would show the American people by word and deed that the Department adheres to the rule of law, follows the facts and the law, and pursues equal justice under the law," Attorney General Merrick Garland said about the indictment. "Today's charges reflect the Department's steadfast commitment to these principles."
Meanwhile a video of Meadows decrying the defiance of subpoenas during a 2018 appearance on Fox News resurfaced this week. At issue was then-Deputy Attorney General Rod Rosenstein not providing documents requested via congressional subpoena.
"And I guess for us, it's all about transparency so the American people can judge for themselves," Meadows said at the time.