GOP Senator Blasts Trump's 'Great Ally' Saudi Arabia, Says Kingdom is in 'Complete Violation' of U.S. Values
Despite President Donald Trump's unwavering support for Saudi Arabia, which he has previously referred to as "a great ally," Republicans have continued to push back against Riyadh, with GOP Senator John Barasso on Thursday excoriating the kingdom for being in "complete violation" of U.S. values.
In an interview on CNN's Newsroom, Barasso, of Wyoming, said that he was co-sponsoring legislation along with other members of Congress to hold Saudi Arabia accountable for its malign actions.
"We need to reevaluate our long-term relationship with Saudi Arabia," said the senator.
Barasso admitted that Washington still has a "strategic interest" in working closely with Riyadh on Middle Eastern issues, which Trump has long used as a defense of his administration's strong support for the relationship. However, the senator argued that Saudi Arabia was "in compete violation" of "our American values," specifically singling out the kingdom's de-facto ruler, Crown Prince Mohammed bin Salman.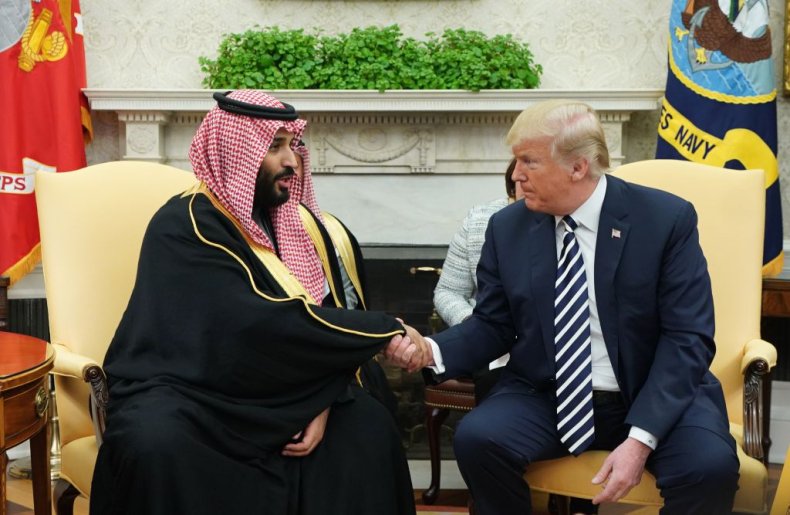 The GOP lawmaker said that it was important to maintain ties with the kingdom, but he called on the government to reevaluate "how that relationship works."
Several prominent Republican lawmakers have been highly critical of Trump's continued support for Saudi Arabia, particularly following the grisly October 2018 murder of U.S. resident and Washington Post journalist Jamal Khashoggi, who was killed and dismembered with a bone saw by Saudi agents inside the kingdom's consulate in Istanbul, Turkey. Khashoggi had visited the diplomatic office to acquire documents for his impending marriage.
Riyadh initially denied knowing anything about the journalist's whereabouts, but later, after intense international backlash, admitted that he had been killed by Saudi agents. Saudi leaders have attempted to distance themselves from the murder, arguing it was a rogue operation. But intelligence reports have strongly suggested that the kingdom's crown prince was almost certainly aware, and quite likely even ordered the operation to be carried out.
Senator Lindsey Graham, a Republican from South Carolina and frequent Trump ally, has been one of the most prominent voices calling for accountability. He has pushed, along with other Republicans and Democrats in Congress, to end U.S. support for the controversial Saudi-led war in Yemen, which began under the administration of former President Barack Obama. Trump, however, has blocked those efforts, using his veto power against a resolution passed by the Senate and the House. That Saudi-led war has left thousands of dead and created one of the worst humanitarian crises in modern history.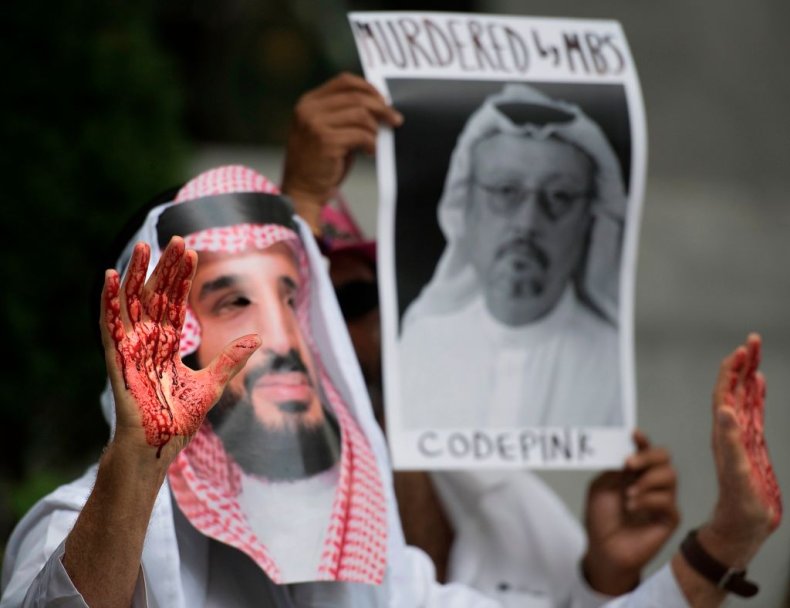 Trump has repeatedly defended the Saudi kingdom and the crown prince. He has argued that Saudis have committed spending billions on American weapons and that the U.S. depends on the oil-rich nation to keep global crude prices low. The president has said that if the U.S. stops selling weapons to Saudi Arabia, or cuts support, it will simply turn to Russia and China instead. As tensions flare with Iran, Trump has also argued that the kingdom serves as an important regional counterweight against the Persian Gulf nation.
But some prominent Republicans disagreed with Trump's arguments.
"What's happening in Saudi Arabia is not normal," Graham asserted last month.
"There's no amount of oil coming out of Saudi Arabia and there's no threat from Iran that will get me to back off," he said.