Republican Senator Lindsey Graham came out swinging against Saudi Arabia on Wednesday during a Senate Foreign Relations Committee hearing, despite President Donald Trump's consistent defense of the Middle Eastern kingdom.
Highlighting the grisly murder of U.S. resident and Washington Post journalist Jamal Khashoggi at the hands of a Saudi kill squad last year, Graham said that he "personally" felt "betrayed." He also insisted that Crown Prince Mohammed bin Salman, who is widely seen as de-facto leader of Saudi Arabia, was directly responsible for the murder.
"He did it. It wouldn't have happened without him," Graham, who is typically a close ally of the president, argued. The senator said that if the kingdom wanted "a normal relationship with the United States" it must "act normal."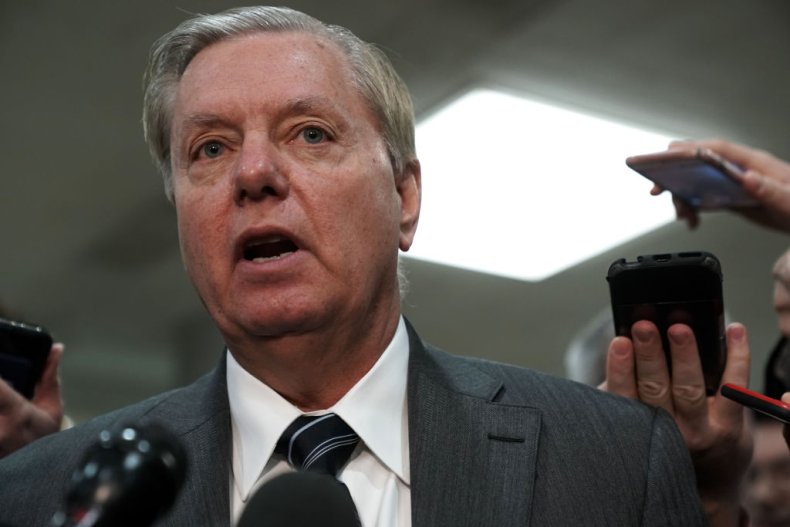 "What's happening in Saudi Arabia is not normal," he asserted.
Graham's comments came as a bipartisan coalition of senators attempt to block 22 arms sales to Saudi Arabia, which the Trump administration has attempted to push through despite significant opposition. Although Graham generally stands behind the president on most issues, he has strongly criticized Trump's continued support for the Middle Eastern kingdom and its current rulers.
Khashoggi was murdered at the beginning of October after entering the Saudi consulate in Istanbul, Turkey. The kill squad, which intelligence reports have strongly suggested was directed by the crown prince, cut Khashoggi's body into pieces using a bonesaw before removing the body parts from the consulate. The kingdom initially denied any knowledge of the prominent journalist's whereabouts, but finally admitted he'd died in the diplomatic facility after weeks of international backlash.
Although Trump criticized the murder, he insisted that Saudi Arabia is a "great ally" and argued that Washington cannot curb ties with the kingdom. He has argued that the U.S. relies on Saudi Arabia to maintain low oil prices, and pointed to multi-billion dollar arms sales as an important reason to ensure close ties. Washington also relies on Saudi Arabia to be a regional counterweight against Iran, which has escalated tensions with the U.S. since Trump took office.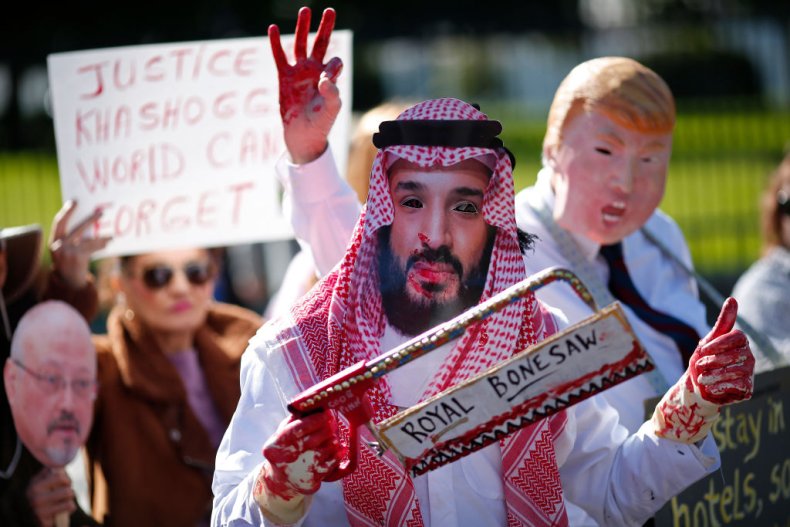 Graham appeared to take a dig directly at Trump's defense of Saudi Arabia in his Wednesday remarks. "There's no amount of oil coming out of Saudi Arabia and there's no threat from Iran that will get me to back off," he said.
In December, after being briefed along with several other senators by CIA Director Gina Haspel about Khashoggi's murder, Graham did not mince words in his criticism of the kingdom and the crown prince.
The Republican senator referred to the young Saudi leader as a "wrecking ball," "dangerous" and "crazy." He asserted: "There's not a smoking gun, there's a smoking saw," and suggested that the Trump administration had been deceptive with its narrative about the killing.