West Virginia Governor Jim Justice, a Republican, took issue with fellow GOP governors in Texas and Mississippi lifting their statewide mask mandates as the COVID-19 pandemic persists, suggesting that they made the decision to do "almost a macho thing."
Texas Governor Greg Abbott and Mississippi Governor Tate Reeves, both Republicans, announced on Tuesday that they would be lifting their statewide mask mandates. Abbott's new executive order will end the mask mandate next week and will allow all businesses across Texas to be open at 100 percent capacity. Reeves issued a similar new executive order on Tuesday, with his state's mask mandate ending on Wednesday of this week. The decisions drew significant criticism from health experts, lawmakers and the White House.
"The one thing I'm not going to do in West Virginia, I'm not going to let this become a political football. I mean, I really, I don't want to be critical but some of these people want to just move because it's the most politically correct thing that they can do. You know, it becomes almost a macho thing and everything," Justice said during a Thursday interview with CNN in response to the mask mandates being lifted. "In West Virginia, we want to be cautious, we want to be safe..."
"In the end, we're going to do the smart thing in West Virginia," Justice added, questioning why there was a "big rush" to lift the mandates. "These masks have saved a lot, a lot of lives."
The West Virginia governor pointed out that everyone is getting sick of face coverings, but he asserted he plans to continue following the advice of health experts in his state.
When reached for comment on Thursday afternoon, a spokesperson for Abbott referred Newsweek to the Texas governor's remarks with radio station KFYO after the Tuesday announcement
"The biggest reason why we're seeing reduction in hospitalizations is because of all those vaccines that have been administered and will be administered, and we needed to delay this announcement until we saw that the vaccination distribution process was back up and running at full speed," Abbott said.
The governor noted that vaccines were being ramped up significantly in Texas, saying this would "dramatically increase" Texans' immunity to COVID-19.
Newsweek reached out to Reeves' press office for comment, but did not immediately receive a response.
President Joe Biden strongly criticized the decisions to end mask mandates.
"I think it's a big mistake. Look, I hope everybody's realized by now, these masks make a difference. We are on the cusp of being able to fundamentally change the nature of this disease because of the way in which we're able to get vaccines in people's arms," Biden said.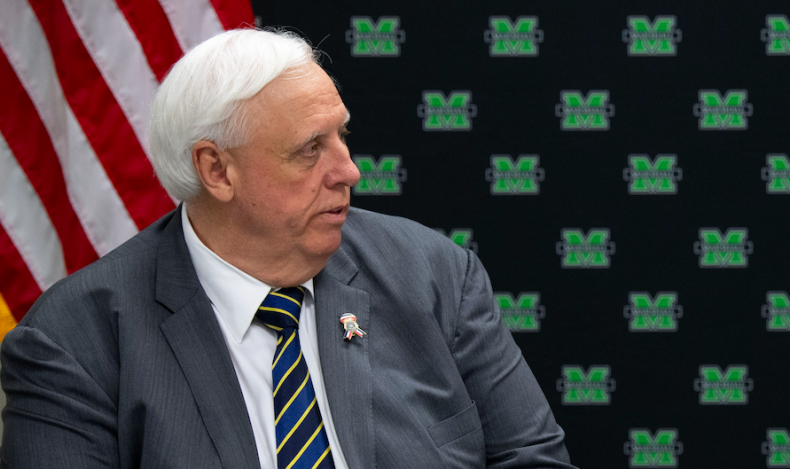 "The last thing—the last thing we need is Neanderthal thinking that in the meantime, 'everything's fine, take off your mask, forget it.' It still matters," the president added.
Health experts have cautioned that people should continue to wear masks even after they are vaccinated, as it's still unclear how well the vaccines prevent COVID-19 transmission and how much immunity they have against new variants of the novel virus. Meanwhile, even though infections have dropped across the country, the seven-day average of new daily infections still remains above 64,000, and an average of more than 1,700 Americans are dying from COVID-19 every day.