Four Republican senators put forward an additional economic relief proposal on Thursday that would give every American citizen a direct payment of $1,000, while GOP lawmakers and Democrats remain far apart on broader proposals as the coronavirus pandemic continues to surge nationwide.
The Economic Impact Payments to all Americans plan proposed by Republican Senators Bill Cassidy of Maryland, Steve Daines of Montana, Mitt Romney of Utah and Marco Rubio of Florida would give every American adult with a Social Security number a $1,000 payment. Couples filing jointly would receive $2,000. Children with Social Security numbers would also be eligible for the $1,000 payment, meaning families of four would receive $600 more than they have under the bipartisan CARES Act, which was passed in March.
"As we consider additional relief measures, we should prioritize families by providing them with resources to help with the extra expenses they face as a result of COVID-19," Romney said in a Thursday statement about the proposal.
Cassidy shared similar sentiments, pointing out that "much of the burden of the pandemic has fallen on parents and children." He said that the legislation would prioritize "their needs by providing resources for school supplies, child care and other unexpected expenses."
Newsweek reached out to Senate Majority Leader Mitch McConnell and the White House for comment on the proposal, but they did not respond in time for publication.
On Monday, McConnell unveiled the HEALS Act, which would cost an estimated $1 trillion. That Republican proposal, which was written in consultation with the White House, would provide an additional $1,200 payment to Americans earning up to $75,000, just as the CARES Act did. The amount would be reduced gradually for those earning more than $75,000, and those earning more than $99,000 would not receive any payment. The legislation included numerous other measures, such as liability protections for businesses and additional unemployment insurance payments, albeit at a reduced rate compared with the jobless payments provided by the CARES Act.
However, McConnell's proposal faced significant opposition from several prominent Republican senators. Senators Ted Cruz of Texas, Rand Paul of Kentucky and Ron Johnson of Wisconsin have objected to spending more money, as the federal government has already added trillions to the national debt since the start of the pandemic.
"Borrowing $5 trillion might temporarily mask the pain of the government shutdown of the economy, but at what cost? The destruction of the currency?" Paul tweeted on Wednesday.
Rubio said that he normally would be concerned about the federal intervention but argued that the pandemic's extraordinary circumstances require a different response.
"I am opposed to massive government intervention in the economy as a general matter. But today's numbers should remind us that this pandemic is not a general matter," the Florida senator tweeted on Thursday. "It is an emergency which is defined as sudden & unforeseen circumstances that require immediate action."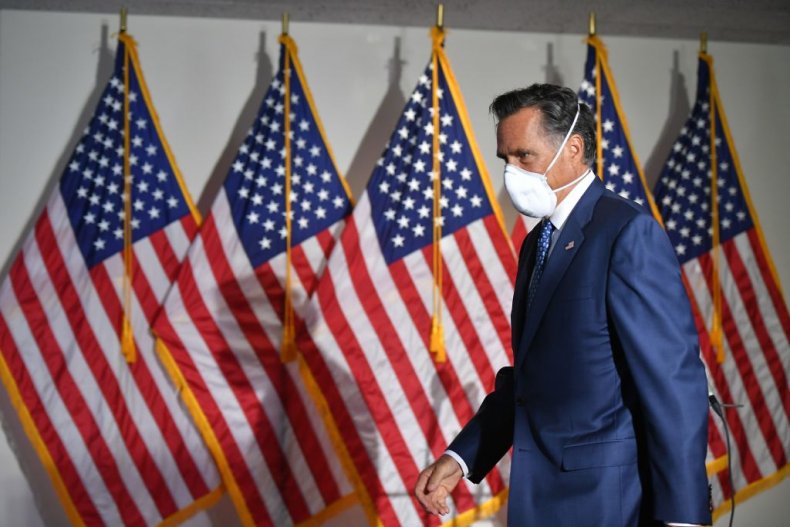 Democrats have balked at McConnell's relief proposal, which significantly reduces the extra unemployment benefits paid out via the CARES Act. The GOP proposal backed by McConnell and the White House would reduce the $600 weekly payments to $200 in the short term. They would then be raised so a worker receives no more than 70 percent of previous earnings, with a maximum payout of $500, after states are able to accurately calculate the correct amount.
"Americans need to buy food & pay rent. Republicans shouldn't be quibbling over $600 for workers on unemployment," House Speaker Nancy Pelosi tweeted on Monday.
In May, the Democrat-controlled House passed the $3 trillion HEROES Act, which would have extended the $600 weekly payments while also providing additional $1,200 payments in the same manner as the CARES Act did. But Republicans dismissed that legislation as a Democrat "wish list," objecting to many of the other measures included in the massive package.
Now, as the pandemic continues to surge across the country, it's unclear when or how lawmakers will agree to proceed with new legislation. Negotiations between Democrats, Republicans and the White House are ongoing. While significant disagreements remain, all sides want to give out another round of direct payments to most Americans, making it likely they will be approved in some form.