Majority of Swing State Voters Want a Second Stimulus Check, Extension of $600 Unemployment Benefits
A significant majority of voters in key swing states think that the federal government should extend the extra $600 per week unemployment benefits as the coronavirus pandemic continues to surge across the country, new polling shows.
Senate Republicans on Monday unveiled their economic relief package proposal, which would cost about $1 trillion. Despite the high price tag, the Health, Economic Assistance, Liability Protection and Schools (HEALS) Act would reduce the extra $600 per week in federal unemployment payments approved in the bipartisan Coronavirus Aid, Relief and Economic Security (CARES) Act, which the president signed in March.
Democrats want to extend the payments that have now run out, while Republicans have proposed temporarily cutting them to $200 per week. They would then be raised so a person's total compensation would be no more than 70 percent of former wages, with a cutoff at $500, after states are able to determine the accurate amount per worker. GOP lawmakers have complained for months that many jobless Americans have been paid more to stay home than they were making at a job.
But 62 percent of voters in the battleground states of Arizona, Florida, Michigan, North Carolina, Pennsylvania and Wisconsin believe that the $600 payments should be extended, as Democrats have proposed, according to polling published Wednesday by CNBC/Change Research. Just 36 percent of respondents in the states said that the extra payments should not continue.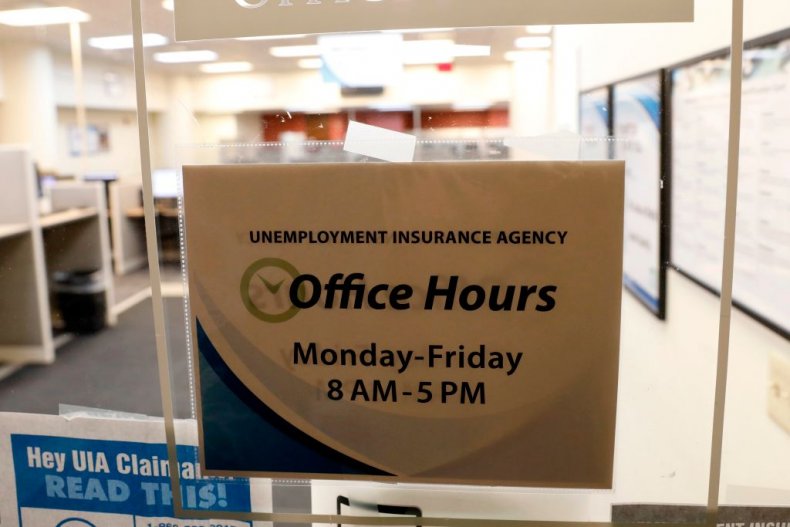 Of those who supported extending the extra unemployment benefits, 42 percent "strongly" supported the extension, while 20 percent "somewhat" supported continuing the payments. The survey polled 2,565 people in the six swing states, with a margin of error of plus or minus 1.9 percentage points.
Perhaps unsurprisingly, an even greater majority of the swing state voters support another round of $1,200 economic stimulus checks to most Americans. A full 80 percent of respondents said they supported the proposal, with 57 percent saying they supported it "strongly" and 23 percent saying they backed the idea "somewhat."
A first round of direct payments was sent out under the CARES Act. Republicans, Democrats and the White House all support sending direct payments to most Americans, meaning the proposal will likely be included in any final agreement.
Even as Republicans proposed their relief legislation on Monday, wide disagreements remained among GOP lawmakers. Republican Senators Ted Cruz of Texas, Rand Paul of Kentucky and Ron Johnson of Wisconsin have suggested publicly that they would not back the $1 trillion proposal, expressing concerns about adding to the rapidly growing national debt.
Meanwhile, the Democrat-controlled House of Representatives in May passed the $3 trillion Health and Economic Recovery Omnibus Emergency Solutions (HEROES) Act, which would extend the $600 payments and provide a range of other relief to Americans, as well as to state and local governments. GOP lawmakers largely dismissed that proposal as a Democratic "wish list," but it appears that Republicans in the Senate do not even have the votes to pass their own proposal.
The debate over the additional unemployment benefits comes as Republicans appear to be struggling in swing states about three months before the November election. State polling averages compiled by Real Clear Politics show President Donald Trump trailing presumptive Democratic presidential candidate Joe Biden in the six battleground states. Biden is ahead by about 3.2 points in Arizona, 7.2 points in Florida, 8 points in Michigan, 3.4 points in North Carolina, 6.2 points in Pennsylvania and 5 points in Wisconsin.
Republican senators also appear to be trailing their Democratic challengers in North Carolina and Arizona. Senator Thom Tillis of North Carolina is down an average of 6.2 points against his Democratic rival, Cal Cunningham, according to the Real Clear Politics aggregate. And Senator Martha McSally of Arizona trails her Democratic opponent, Mark Kelly, by an average of 6.8 points.