Republican Texas Governor Greg Abbott has threatened to lock the doors of the state House chamber in order to force fleeing state Democrats to vote on a contentious election bill. On Monday, state Democrats fled to Washington D.C. in order to prevent state Republicans from passing the bill.
"They will be brought to the Capitol, they will be brought to the Texas House chamber and the House chamber doors will be locked, and no one can leave without permission of the Speaker of the House," Abbott said when speaking to Fox News host Sean Hannity on Wednesday night.
"This is the point the Democrats have not thought of: What is their endgame?" Abbott continued. "They haven't thought about that, and I can tell you what the endgame is. We are going to have a special session where these and other issues are going to be put on."
Abbott has also said that the Democrats will be arrested upon re-entering the state. Democrats have said that he lacks the authority to do so.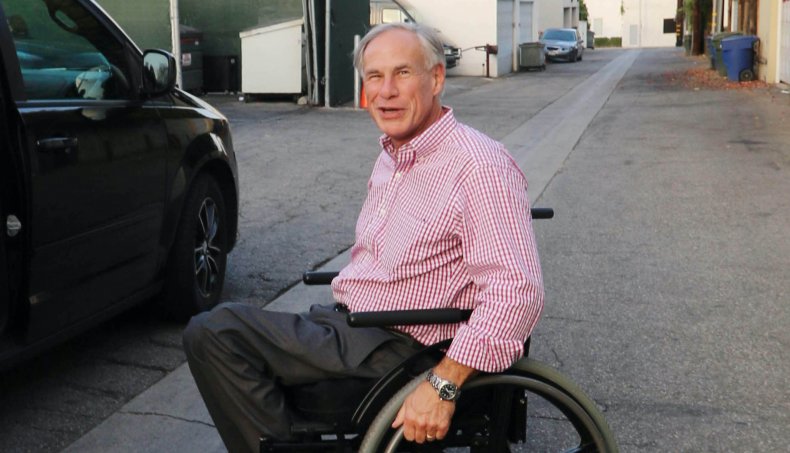 Earlier on Wednesday, Texas state Democratic Representative James Talarico also said that there is no "endgame" plan for stopping the bill in the Texas legislature. He is one of the at least 58 Democratic state lawmakers who fled Texas on Monday.
"There is not an endgame," Talarico said when speaking on the SiriusXM radio program The Dan Abrams Show.
"We know that permanently blocking [the GOP voting bill in this congressional session]––or any subsequent special sessions––will be very difficult, which is why the caucus is [in Washington D.C.] lobbying federal lawmakers to pass voter protection legislation," Talarico's communications director Mason Reid told Newsweek.
When Abrams asked Talarico if the Democrats fled as a kind of "political grandstanding," Talarico said that he and his colleagues left the state as a "last resort." "There was a lot of crying," he said while mentioning that one colleague canceled her wedding and others had left children and dying relatives behind.
On Monday, state Democrats walked out of a special session of the state legislature which had been called in order to pass the contentious voting bill and other legislation. By fleeing, the lawmakers denied Republicans the quorum that requires two-thirds of lawmakers to be present in order to conduct business in the state legislative chamber.
The proposed voting bill would add new identification requirements for mail-in voting, ban drive-thru voting and some early voting options. It would also change early voting hours and create new criminal penalties for any government officials who send out unsolicited applications for mail-in ballots.
During their visit to Washington D.C., the Texas Democrats also urged their federal counterparts to end the filibuster in order to pass federal voting legislation. Democratic President Joe Biden and Vice President Kamala Harris will reportedly meet with the Texas state Democrats as well.
Update (7/16/2021, 11:21 p.m.): This article has been updated to include a statement from the Talarico's office.