Netflix surprised Grace & Frankie fans on August 13 with the first four episodes of the seventh and final season of the Jane Fonda and Lily Tomlin comedy.
The release of these episodes came after the show experienced a big production delay over COVID—when your four lead cast members have a combined age of 325, it's better to be safe than sorry.
Season 7 of the Netflix comedy has 12 more episodes to go after these first four—but fans will have to wait a while for these to air.
When will the remaining episodes of Grace & Frankie Season 7 air?
When Netflix released the first four episodes of the season, it said the rest were coming in 2022.
On March 22, Netflix announced the remaining episodes would be released on the streaming platform on April 29. Netflix teased: "This may be their [Grace and Frankie's] final chapter, but they're just getting started."
A post on the official Grace & FrankieTwitter page, said: "From yam lube to hydraulic toilets...these past 7 years have been a wild ride.
"As you sit back and enjoy a martini or recharge with your crystals, tell us: what has Grace and Frankie meant to you over the past 7 years?"
The first four episodes of Grace & Frankie were released August, 2021, this was able to happen because these scenes had already been filmed when production of the show came to a halt in March 2020.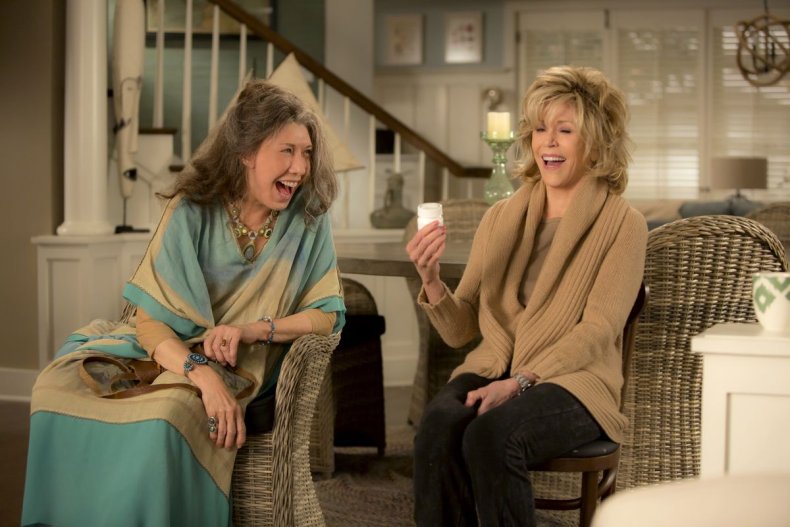 The early release of the first four episodes was announced by Tomlin and Fonda on the Netflix Twitter account. The latter said: "As you know, we've been filming the seventh and final season of Grace & Frankie...we just wanted to give you something special until we finish"
Tomlin jokes: "It was between this and Del Taco gift cards."
Fonda gave her an update from the set at the end of June, writing on her blog: "Frankly, I've been worrying about the possibility that in the 15 months since we were last filming Grace & Frankie, I may have lost the ability to act...But last Monday we went back to the set and, turns out, I can still do it and I'm happy doing it."
In a previous post, the two-time Oscar-winner explained why the show had waited over a year to restart filming. "A long time to wait but, given the age and vulnerability of the four leads, it's best," she wrote. "I'll be headed into eighty-four by the time we're done Yikes!"
Grace & Frankie Seasons 1 to 6 and the first four episodes of Season 7 are streaming now on Netflix.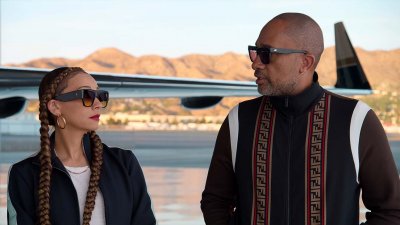 Update 03/23/2022 5.48 a.m. ET: This article was updated to include Netflix's release date announcement for the final episodes of Grace & Frankie Season 7.