Gun Violence Debate Updates: Gun Deaths in 2022 Exceed 700 for Children, Teens
Experts Weigh in on Gun Legislation
After hearing from shooting survivors and the families of victims, the Oversight Committee heard from a panel of leaders and experts on gun violence.
New York City Mayor Eric Adams said it is "high noon in America" and that it is time for "every one of us to decide where we stand on the issue of gun violence."
"We must do it now," he said. "The clock is ticking, every day, every minute towards another hour of death."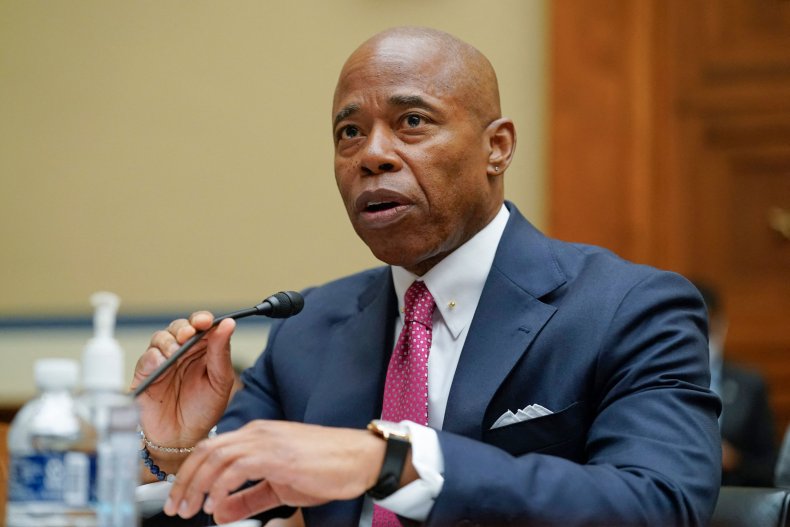 He asked lawmakers to help combat the flow of illegal guns into American cities, noting that the New York City Police Department has taken over 3,000 illegal guns of the streets this year.
Adams also asked for stronger background checks, an assault rifle ban and support for local law enforcement.
"No matter what our party affiliation, we are united in our mission to stop crime, save lives and bring an end to gun violence," he said.
Greg Jackson, the executive director of the Community Justice Action Fund, said our country is in a public health crisis.
"To eliminate gun violence, we must recognize that this is a public health crisis that deserves a public health response," he said.
He said over more than 110 Americans are killed gun violence every year, noting the disproportionate amount of gun violence in Black and brown communities.
"These stats are not stats, these are stories of real people dying in our streets," he said.
Becky Pringle, the president of the National Education Association, said schools need "more resources, not more revolvers."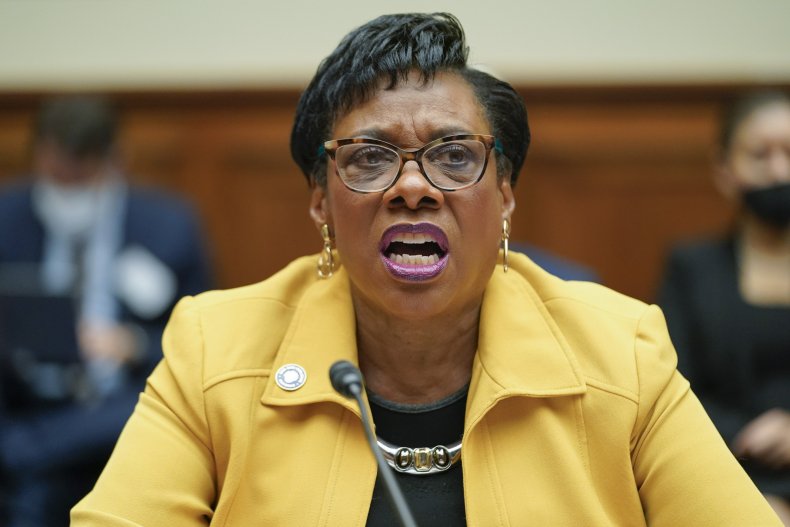 "Where there are more guns, more people are killed by guns," she said.
She said lawmakers are ignoring the majority of Americans to support gun-control measures and called for an end to "so-called solutions that do not address the problem."
Pringle said we cannot place enough armed guards at every school in America to "protect our babies" and we cannot ask educators to carry weapons and wear body armor "while teaching and nurturing our students."
"By the time someone has shown up with a military weapon it is already too late," she said.
"Our children deserve the chance to grow and to thrive—to live into their brilliance. Pass commonsense gun-control legislation so that not one more community is shattered, and not one more anguished parent like we heard today has to lay their precious child to rest."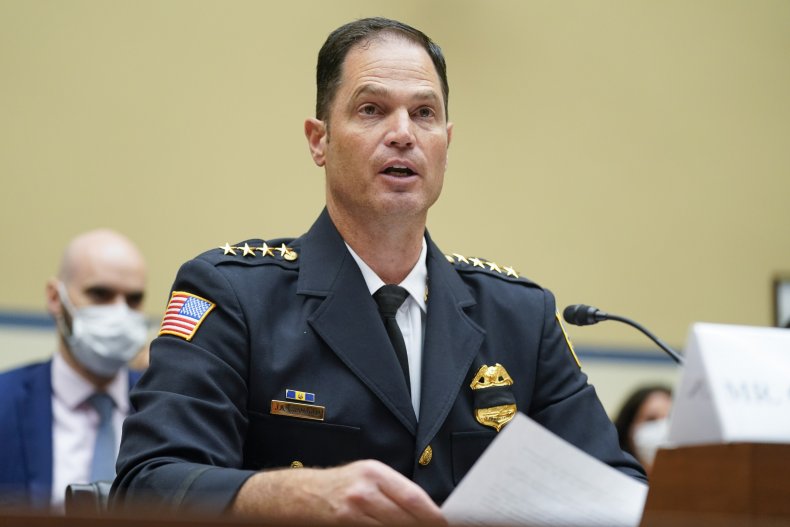 Buffalo Police Commissioner Joseph Gramaglia dismissed the argument that a good guy with a gun can stop a bad guy with a gun.
He said Officer Aaron Salter Jr., who was on the scene during the grocery store shooting, was "no match for what he was up against. Gramaglia said Salter had "no chance" against a shooter with an AR-15 and high-capacity magazines.
Instead, Gramaglia called for commonsense gun laws that close loopholes and update existing laws to address new threats like ghost guns.
Nick Suplina, the senior vice president for law and policy at Everytown for Gun Safety, said, "We are a nation of gun violence survivors."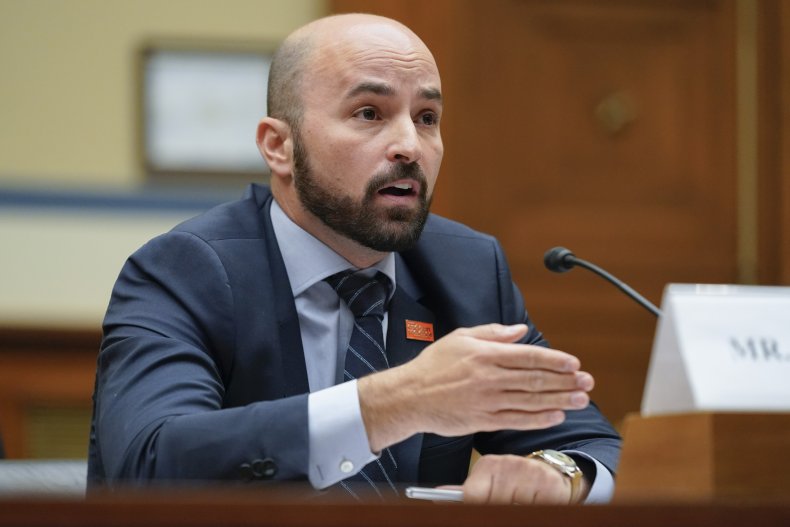 While gun deaths are "hitting all-time highs," Suplina said, the gun industry is "breaking profit records year after year."
"The gun industry uses fear to sell guns and it believes that mass shootings are great for gun sales," he said. "They are making money on these tragedies right now."
He said gun makers are marketing AR-15s to younger audiences and making weapons that bypass restrictions intended to make people safer.
Suplina called on Congress to pass laws to keep the gun industry out of the conversation around gun violence and gun control.
"I hope you have the [gun industry] CEOs appear here for testimony, because America hears every day from the families who've lost loved ones to gun violence, and our country deserves to hear from the CEOs who are profiting off of their loss and pain," he said.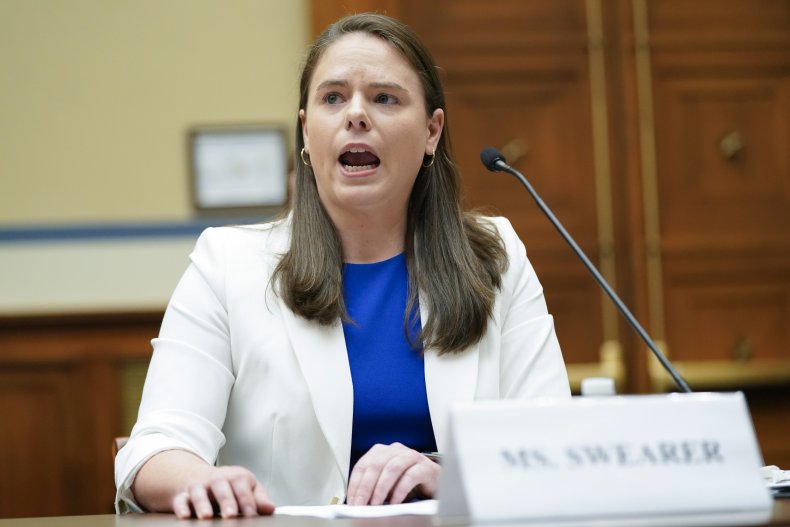 Amy Swearer, a legal fellow form the Heritage Foundation, spoke before Congress about the flaws in proposed gun laws.
"Should anyone dare question the constitutionality, practicality or effectiveness of these policies, their opposition is immediately framed as callous obstructionism and their legitimate concerns are brushed aside," she said.
Swearer said proposed legislation are not effective in lowering rates of gun violence and "suffer from serious constitutional and practical defects" and will not have the impact Congress promises they will.
She called for Congress to consider alternatives that are "more effective and less constitutionally suspect."