The dialogue of gun control among activists and politicians can't seem to keep pace with the numbers of murders and mass shootings in the U.S. over the weekend. Just off the heels of mass murders in Uvalde, Texas, and Buffalo, New York, there have been a new rash of killings and shootings during the first weekend of June.
Mass shootings dominated headlines over the weekend across America. Many shootings were at parties, one was at a hospital, another at a mall and one child was killed at a sleepover.
Here are six shootings that happened between Friday afternoon and Sunday night that drew considerable coverage in light of a new line of shootings.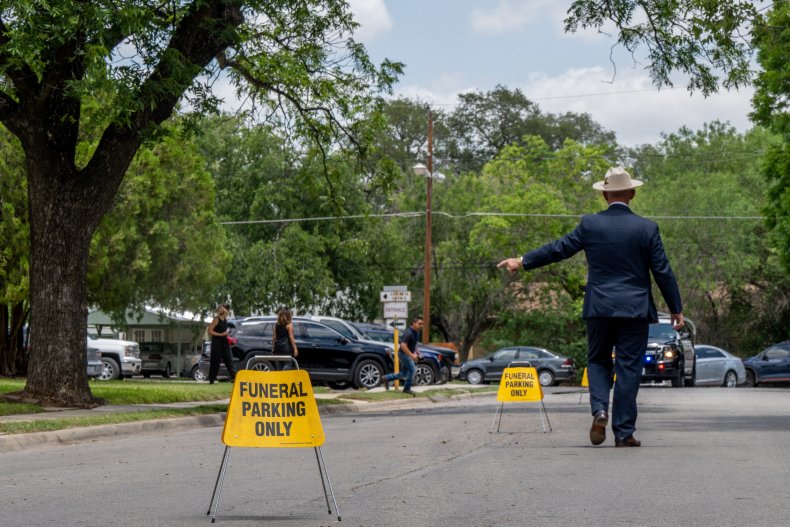 Friday night in Virginia
One person was killed and another six were injured at a party in Chesterfield, Virginia, according to the county police. One man, Taborri J.Carter, died at the scene after suffering a gunshot wound.
"The five other shooting victims, who appeared to have non-life threatening injuries, had left the scene and gone to area hospitals and other locations before police arrived. The investigation indicates the two victims with non-firearm related injuries were struck by a vehicle as they fled from the shooting," the police stated in a news release.
Three dead, 11 others injured in Philadelphia
Partygoers in Philadelphia got sprayed by gunfire late Saturday night, with three people dying and nearly a dozen more injured.
Police reported there were multiple gunmen firing an incredible number of rounds into the crowd of people.
"You can imagine there were hundreds of individuals just enjoying South Street, as they do every single weekend, when this shooting broke out," Philadelphia PD Inspector D.F. Pace said.
Preteen killed at sleepover
An 11–year-old-girl who was at a sleepover Saturday night in Detroit was killed by gunfire from outside the home, the Detroit police said. Five children and two adults were inside the home when the shooting happened, but only the 11-year-old girl was struck.
"Someone shot up the house from outside, striking the 11-year-old, who was in the home with five other children. It appears they were having a sleepover," Detroit Police Chief James White said at a press conference.
South Carolina Graduation Party Shot Up
A drive-by shooting at a South Carolina graduation party on Saturday night left one person dead and seven others injured. According to the Clarendon County Sheriff's Office, a 32-year-old woman was killed near Summerton.
"This appears to be a Gang-related incident stemming from previous drive by shootings in other parts of the county," the sheriff's office wrote on social media.
Three Dead, 14 Injured in Tennessee
A shooting outside of a night club in Chattanooga, Tennessee, left three dead and 14 others injured late Saturday night and into Sunday morning. Of the shooting victims, 16 were adults and one was a teenager, according to Chattanooga Police Chief Celeste Murphy.
Police stated that two people were shot dead while another was struck by a vehicle, which killed that person.
North Carolina Hospital Shooting
A hospital in Goldsboro, North Carolina, was placed on lock down Sunday evening after an active shooter scenario.
"The hospital was placed on lockdown, and one victim was located with a non-life-threatening gunshot wound," UNC Hospital in Goldsboro, Public Affairs Director Joel Gillie with Wayne County told Newsweek.
All of these come just weeks after the massacres in Buffalo, New York, and Uvalde, Texas, in which more than two dozen citizens collectively were shot dead and while gun control advocates called for stricter gun control measures.
This weekend also comes after President Joe Biden pleading with America to stop gun violence and urging Congress to work harder to implement stronger background checks.