Uvalde Mom Ran Mile to School Before Discovering Daughter Was Among Killed
A mother from Uvalde, Texas, testified on Wednesday that she ran a mile to the Robb Elementary School without shoes before discovering that her daughter was among the 19 students killed.
While testifying before the House Oversight and Reform Committee, mother Kimberly Rubio spoke about the timeline of events that occurred on May 24, when 19 students and two teachers were fatally shot at Robb Elementary School. Rubio explained that after her son was found safe at a reunification center, they focused on finding their daughter, Lexie. Rubio's testimony comes a few weeks after the school shooting in Uvalde, prompting an array of discussions and calls for new gun control laws to be imposed across the nation.
"We heard there were children at the local hospital so we drove over to provide her description, she wasn't there. My dad drove an hour-and-a-half to San Antonio to check with the University hospital. At this point, some part of me must have realized that she was gone," Rubio said. "In the midst of chaos, I had the urge to return to Robb. We didn't have our car at this point...so I ran. I ran barefoot with my flimsy sandals in my hand."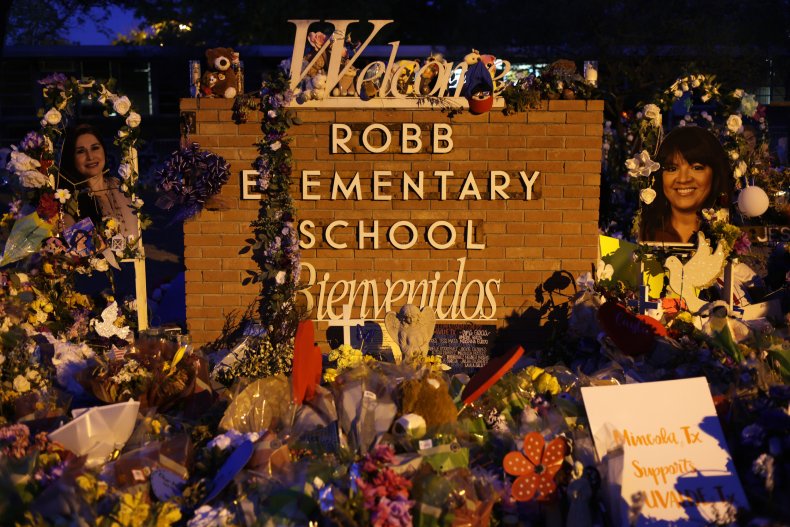 Rubio continued, "I ran a mile to the school, my husband with me. We sat outside for awhile before it became clear we wouldn't receive an answer from law enforcement on scene."
According to Rubio, she was taken to the local civic center shortly after running to the school, where she eventually found out that her daughter, Lexie, was among the 19 students fatally shot by Salvador Ramos, 18.
During the testimony on Wednesday, Rubio also called for new gun legislation to be passed in Texas and across the nation, saying, "Somewhere out there, there is a mom listening to our testimony thinking, 'I can't even imagine their pain,' not knowing that our reality will one day be hers unless we act now."
Rubio continued, "Today, we stand for Lexie, and as her voice, we demand action. We seek a ban on assault rifles and high-capacity magazines, we understand that for some reason to some people, to people with money, to people who fund political campaigns, that guns are more important than children...We seek to raise the age to purchase these weapons from 18 to 21 years of age, we seek 'red flag' laws, stronger background checks."
In addition to Rubio, Miah Cerrillo, a student who survived the mass shooting incident at the Robb Elementary School, also gave a testimony before the House committee in a recorded video. In the video, she described the moment she hid from the shooter after her friend was shot.
"I thought he would come back to the room, so I grabbed a little blood and put it all over me," she said.
Despite several recent mass shooting incidents, and calls for gun law reform, some Republicans believe that the current gun laws in place are sufficient.
Republican Representative Marjorie Taylor Greene recently said, "The only thing that Congress should be working on this week, is how to stop people from being able to kill kids in school. Now let me tell you: that does not involve gun control. That involves protecting our kids with guns."
Similarly, South Dakota Republican Senator John Thune said on Tuesday residents in his state have "legitimate reasons" for wanting to own assault-style rifles, as they can be used to kill "varmints."
Update: 06/08/22 12:25 p.m. ET: This article was updated with more information.