No Joke: GunTV Will Launch on April Fools' Day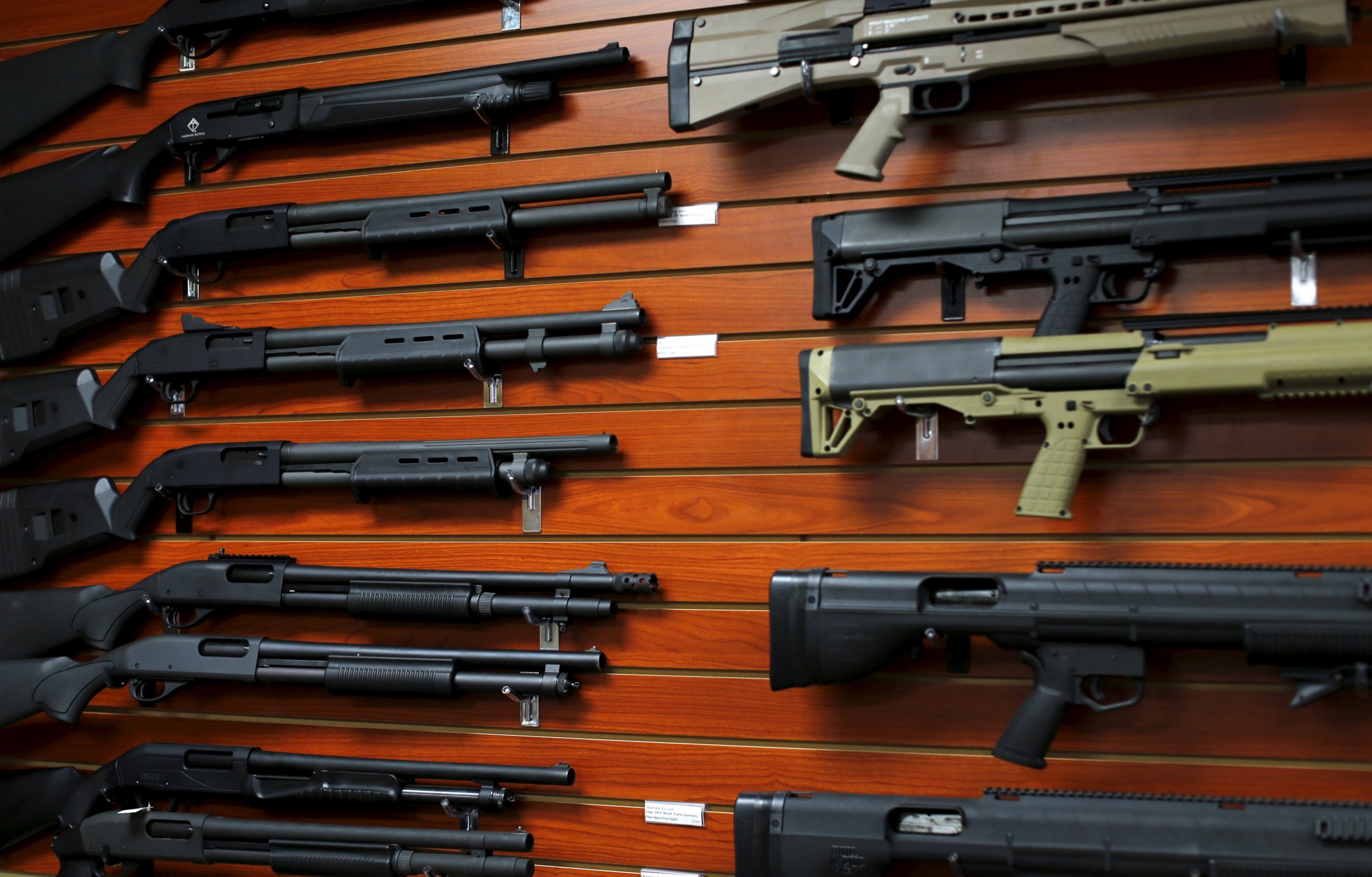 This is not a joke: GunTV, America's first firearms shopping channel, will air in some living rooms across the country beginning on April Fools' Day.
It's essentially a home-shopping network solely for guns and related products, hosted by nine individuals with a range of backgrounds, from a former law enforcement officer to a professional rodeo competitor. The co-founders, Doug Bornstein and Valerie Castle, both previously worked for home-shopping networks.
The all-gun TV channel will be brought to viewers by the Social Responsibility Network LLC and GTV Live Shopping LLC. It initially will air seven days a week for six hours—from 1 a.m. to 7 a.m. Eastern time. The plan is to eventually broadcast the show daily for 24 hours. Its launch comes as the fractious debate over gun laws continues in the United States.
GunTV (tagline: "Live shopping. Fully loaded.") will sell a broad range of firearms, ammunition and accessories. "The ease and convenience of purchasing firearms will be as simple as consumers calling a toll-free number and placing their order," GunTV says in a promotional video.
Manufacturers will demonstrate their products on the channel, which will also air firearms safety, training and instructional content, for three minutes every hour. GunTV will offer the "most diverse representation of firearms in the world," according to the video. Unlike other home-shopping networks, GunTV won't ship firearms directly to buyers' homes.
Here's how the purchases will work: Once a GunTV viewer places an order over the phone, the team delivers the information electronically to a sporting goods distributor. The fulfillment partner then ships the weapon to the customer's local brick-and-mortar store. To comply with federal gun regulations, the potential buyer must first pass a background check and complete paperwork before the licensed dealer completes the transaction.
The creators won't disclose the specific cable providers and regions of the country where GunTV will air until the content goes live on their new site, Guntv.tv, Friday at 12 a.m. Eastern time. For now, they said, GunTV "will air across the country on a variety of cable networks and television stations."
GunTV was previously scheduled to launch on January 20, during the industry's annual SHOT Show in Las Vegas. But the team extended the date to allow for additional time to finalize vendor agreements and train staff.
Gun laws are a hot-button issue for the five remaining candidates in the presidential race. While the Republicans praise the Second Amendment and vow to undo President Barack Obama's recent executive actions on gun control, the Democrats are battling it out over who is the most devoted to strengthening current legislation. Hillary Clinton has highlighted her opponent Bernie Sanders's previous gun record, in which he voted for a 2005 law that provides immunity to weapons manufacturers from lawsuits. Meanwhile, the senator touts his rural Vermont roots and has pledged to co-sponsor a bill that would nullify the shield law.
No Joke: GunTV Will Launch on April Fools' Day | U.S.