Gwen Stefani Accused of Cultural Appropriation in 'Light My Fire' Video
Gwen Stefani is being accused of "cultural appropriation" following the release of her new music video with Sean Paul and Shenseea.
"Light My Fire" dropped on Wednesday, July 13, and featured the 52-year-old sporting dreadlocks while singing and dancing to the chorus.
"Culture is nothing but dress up for you, Gwen," one person wrote on Twitter. "It's time you stop treating people's heritage like a childish game and give it the respect it deserves." They continued: "Alternatively, why don't you portray your OWN cultural background within your work? I'm sure people would love to see that."
A second agreed, writing, "*Heavy sigh* I refuse to believe no one attempted to explain this to her, especially considering there's been public discourse about her appropriation, so the conclusion is she's aware and just doesn't give a s***. I'm sure her [insert other ethnicities] friends said it's okay."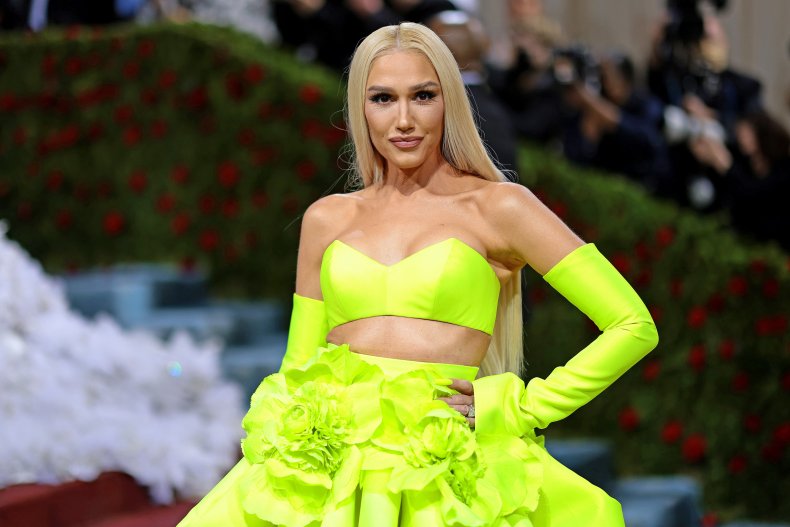 Others, however, defended the "Rich Girl" singer. "Sean Paul and many Jamaican people don't mind, they are there at the set of the video lol. Sean Paul even praised Gwen for embracing the culture for years."
Someone else chimed in: "She grew up in heavy Latina community and learned makeup from Latina girl in school. Growing up, her father [would] regularly go to Japan for work, went to Jamaica to record with local musicians [and was] gifted a bindi by her bf's mother. These cultures are part of her."
In the same thread, a commenter shared their own opinion. "They're not a part of her since she's of Italian descent but she's passed through, and lightly experienced, them. Still, this doesn't mean she can use Asian women as props and cultural signifiers as accessories to an outfit or video."
This isn't the first time the mom of three, who shares sons Kingston, Zuma and Apollo with ex-husband Gavin Rossdale, has been accused of cultural appropriation. In May 2021, Stefani hit back at the longstanding claim she has been appropriating Japanese street style.
"We learn from each other, we share from each other, we grow from each other," the newlywed, who married husband Blake Shelton last year, told Paper magazine. "And all these rules are just dividing us more and more."
Over the years, the No Doubt alum has stood by her stance that she simply pays homage to Japanese culture rather than appropriating it for personal gain. The California native fell in love with Japan while visiting the country in the 1990s.
"I never got to have dancers with No Doubt. I never got to change costumes," she further defended to the outlet. "I never got to do all of those fun girl things that I always love to do."
Newsweek reached out to Stefani for comment.