Fans Speculate on Hailey and Justin Bieber Marriage After Selena Gomez Spat
Some social media users have speculated about the state of Justin Bieber and Hailey Bieber's marriage in the wake of the latest online drama with Selena Gomez.
"Peaches" singer Justin, 29, and model Hailey, 26, tied the knot in a private ceremony in September 2018, before throwing an extravagant wedding party the following year.
Justin and Gomez, meanwhile, began dating when they were teenagers and were involved in a highly publicized on-and-off relationship.
Since the end of Justin and Gomez's romance, and his subsequent marriage to Hailey, a number of social media users have continued to express their dislike of Hailey, and profess that they want Justin and Gomez to reunite.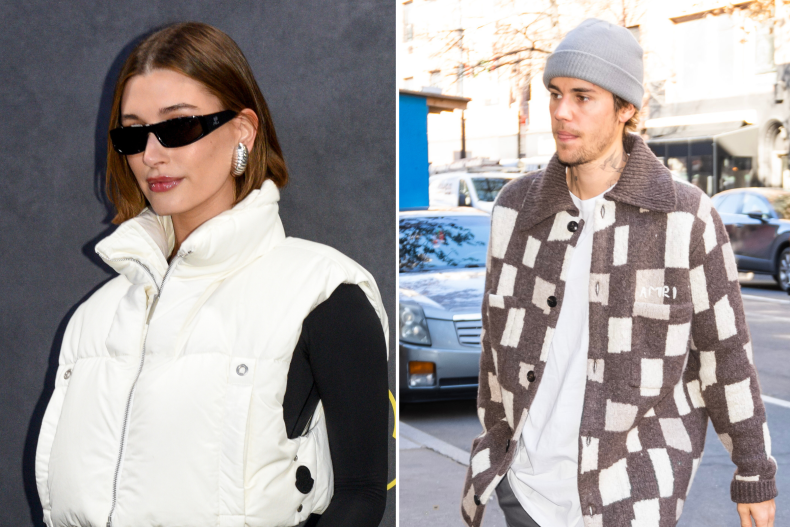 Hailey, who is the daughter of actress Stephen Baldwin, has also been at the center of rumors of a feud with former Wizards of Waverley Place actress Gomez, even though both parties have denied this.
Gomez recently announced that she is stepping back from social media, a decision some fans partly attributed to an incident which saw fans accuse Kylie Jenner and Hailey of "shading" the "Wolves" singer on Instagram.
Jenner has denied the accusations, and Gomez stepped in herself to deem fan comments "unnecessary," but this hasn't stopped fans claiming on Twitter that they believe Justin and Hailey Bieber could be set to divorce.
The tweets are purely based on fan opinion and are not backed up by any evidence or indication from the couple themselves.
Posting on the social media site, one Twitter user wrote: "I (unfortunately) have been going down the rabbit hole of Selena Gomez and Justin Bieber and the more I see the more I think someday he'll bite the bullet and divorce hailey and eventually Selena/Justin will get back together."
While another said: "Justin Bieber and Hailey gonna file for divorce in the next 6 months (hoping this will age well, see u in 6 months)."
"Those who are meant to be will eventually be together. That being said, I know for a fact that Justin Bieber and Hailey Bieber will eventually get a divorce. And Selena Gomez and Justin will find their way back together #jelena #justinbieber #SelenaGomez," added a third.
Other Twitter users were left unimpressed by the surge of tweets regarding the Biebers' marriage, with one questioning: "Americans are so weird because why is my fyp filled with grown women telling Justin Bieber to divorce his wife over tiktok sounds?"
Another suggested that all the speculation could end up being the cause of the breakdown of Justin and Hailey Bieber's marriage, chastising people for putting their wishes for Gomez and her ex-boyfriend to reunite online.
"Justin Bieber and his wife gonna end up getting a divorce over yall lmfaooo sickening imagine millions of people tryna say ur twin flame is somebody you f***** with when you was hella young UR FIRST EX?!?! Just cus it was on TV and y'all seem in love lol," they said.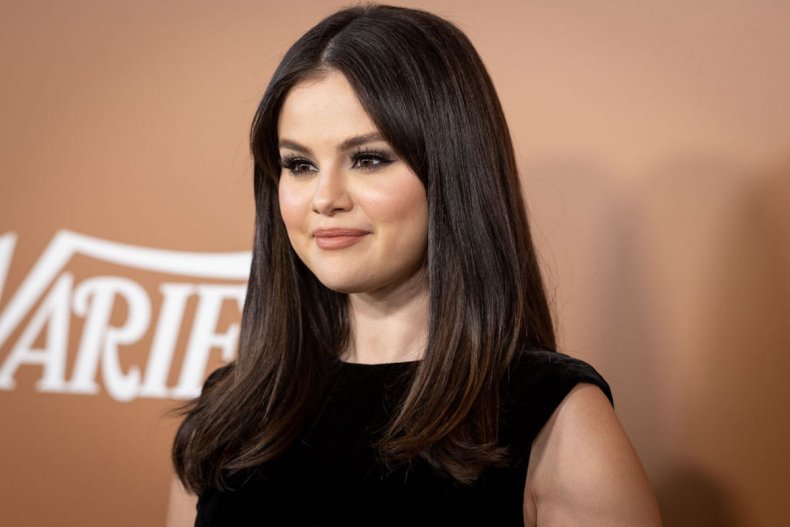 Newsweek has contacted representatives for Hailey and Justin Bieber for comment.
Both Hailey Bieber and Gomez have spoken out in the past about the damaging impact fan speculation about the Biebers' marriage, and Gomez's past relationship, has had on them.
Speaking to Call Her Daddy host Alex Cooper in September 2022, supermodel Bieber admitted that she ended up in a "really dark" place as a result of targeted attacks from fans of her husband and Gomez, saying she was "having thoughts of, like, it not being worth it anymore or not wanting to be here anymore."
When questioned over whether she or her spouse had ever asked Gomez to ask her fans to stop, she said they did not, explaining: "What I will say is that she has been in this industry much longer than I have, and maybe there's something she knows about, like, it wouldn't fix anything."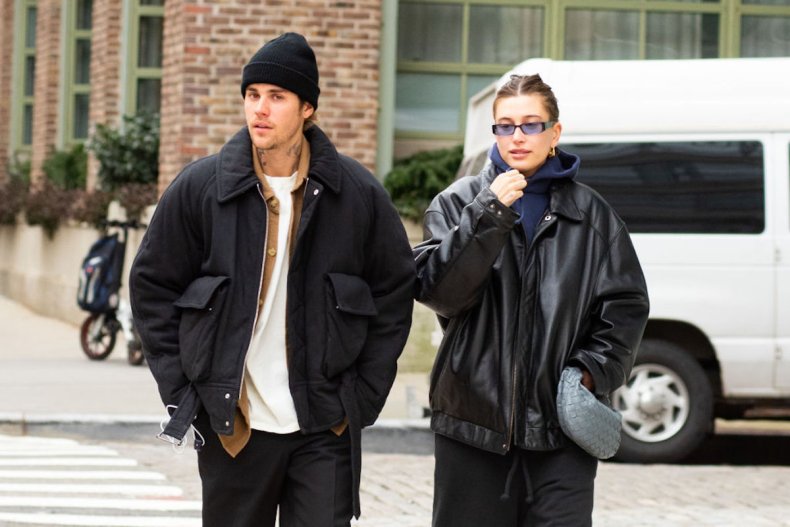 Speaking about her online critics, Bieber concluded: "They've never ruined anything for me. They're not ruining my life, they're not ruining my happiness and that, I think, is the real win of the whole thing. You're actually not taking anything away from me. So that's what I keep stepping forward with."
Then, days after the Call Her Daddy episode was released, Gomez addressed the online vitriol that Bieber has received over the years, calling the hate directed at her ex's wife "vile and disgusting."
She said in an Instagram live: "I think some of the things that I don't even need to be aware of are just vile and disgusting, and it's not fair, and no one, ever, should be spoken to in the manner that I've seen.
"All I have to say is, it's incredibly ironic that I would release something that is all about kind words, 'cause that's exactly what I want. That's it."