Five Major Things That Happened Before Selena Gomez's Social Media Break
Selena Gomez has announced that she is taking a break from social media after an action-packed week on Instagram and TikTok.
On Thursday, February 23, the "Wolves" singer posted a TikTok Live clip, which was later shared to Twitter, saying that she is "too old" for the "silly" events that have unfolded on her social media pages recently.
Gomez, 30, has made headlines several times throughout the last seven days for events related to her online presence.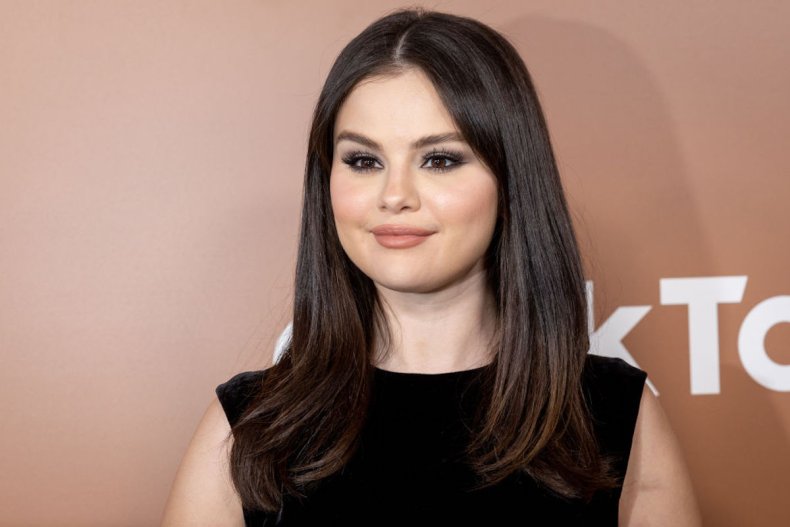 In her TikTok live, she explained: "I'm going to be taking a second from social media, because this is a little silly. I'm 30 and am too old for this. But I love you so much and I'll see you guys sooner than later.
"I'm just gonna take a break from everything," she added.
Newsweek has contacted Gomez's representatives for comment.
Gomez has taken several breaks from Instagram over the years and even revealed in 2019 that she had deleted the app from her phone, despite being one of the most followed accounts in the world.
The Only Murders in the Building actress has, however, continued to post on Instagram over the years, as well as joining TikTok, where she announced she was taking a step back.
Newsweek has everything you need to know about what happened during Gomez's eventful week on social media before she took a break.
Five Major Things That Happened Before Selena Gomez's Social Media Break
Speaking on Weight Fluctuations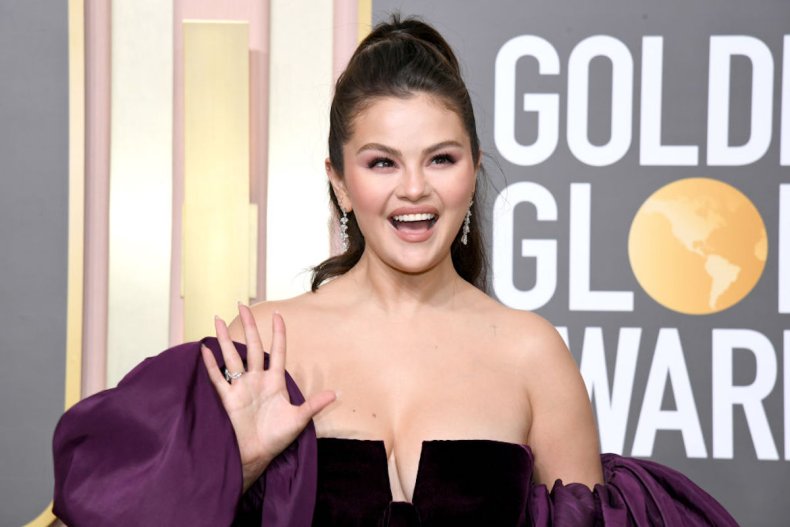 On February 17, Gomez took to TikTok to slam those who criticize her weight fluctuations, saying they were caused by lupus medication.
The singer has long struggled with the auto-immune disease and was even forced to have a life-saving kidney transplant in 2017.
As a result, Gomez has to take medications for the rest of her life, but said she was happy to do so because "they are what helps me."
"When I'm off of it, I tend to kind of lose weight," Gomez explained in a TikTok live, adding that medication makes her add "water weight," but she would rather live with those side effects than be sick.
"My medications are important, and I believe they are what helps me."
Becoming Instagram's Most-Followed Woman
On February 22, Gomez became the most-followed woman on Instagram with 381 million followers.
The "Lose You to Love Me" singer dethroned the previous holder of the title, Kylie Jenner, who has 380 million followers.
Soccer legend Cristiano Ronaldo is the most-followed person on Instagram, boasting 551 million followers, while Lionel Messi, a fellow soccer player, has 432 million.
Re-Posting an Old Photo
Following the news that she is now the most-followed woman on Instagram, Gomez re-shared a picture of herself on her Instagram page.
She originally posted the snap, which shows her wearing a black strapless top and hoop earrings while sipping a colorful cocktail, a few years ago.
"Deleted this one time because I thought maybe it was too much but eh," Gomez captioned the post.
She later edited the caption to include "taking a break from social," in brackets.
Kylie Jenner Eyebrow Drama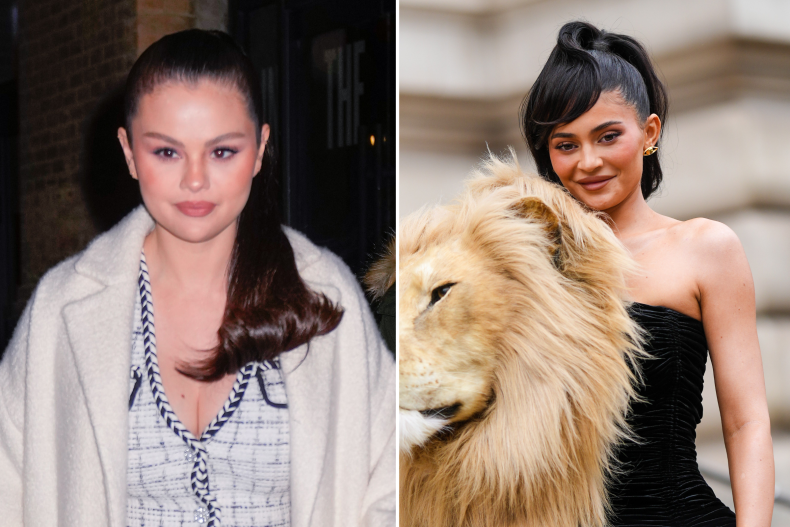 On February 22, Gomez shared a humorous clip to her TikTok, revealing that she'd "accidentally laminated [her] brows too much."
Shortly after, Jenner posted a photo of herself on her Instagram story with the words "this was an accident???" written over her eyebrows, followed by a screenshot of her FaceTiming Hailey Bieber, who is married to Gomez's ex-boyfriend Justin Bieber, with their cameras held up close to their eyebrows.
Fans accused reality television star Jenner of making fun of Gomez but the Kylie Cosmetics owner quickly shut down the speculation by commenting on a TikTok.
"This is reaching," she wrote. "No shade towards Selena ever and I didn't see her eyebrow posts! u guys are making something out of nothing. this is silly."
Gomez then wrote: "Agreed @kyliejenner It's all unnecessary. I'm a fan of Kylie!"
Defending Taylor Swift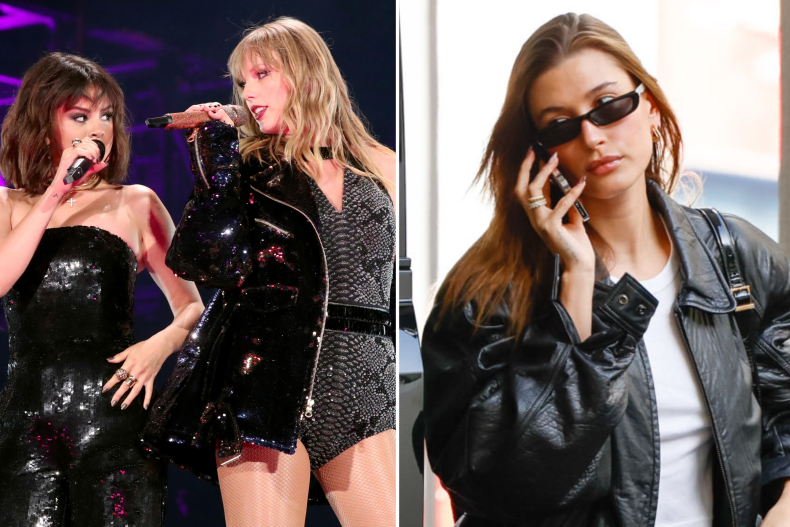 One of Gomez's last activities on social media before she announced her break was her defending her close friend, singer Taylor Swift.
In screenshots obtained by Instagram account PopFaction, Gomez left a comment underneath a TikTok showing old footage of Hailey Bieber, seemingly during a television appearance, sticking out her tongue when Swift's album was mentioned.
"So sorry, my best friend is and continues to be one of the best in the game," Gomez purportedly commented.
Gomez also left a comment on a video of a fan expressing sympathy for the star over her public relationship, and subsequent break-up, with Justin Bieber, who married model Hailey in 2018.
The fan started the TikTok by asking: "Does anyone just ever feel really bad for Selena Gomez? Like, can you imagine going through a breakup so publicly with a guy that you were in love with for like, seven years and then like, two months later he just marries someone?
"And then you have a like, chronic illness or autoimmune disease—sorry, I don't know too much about lupus, but I can't imagine that it's fun—and living with that and the flareups, just having to live with it in the public eye while people are watching you and then having to deal with mental health when life is hard enough already? Honestly, kudos to her for being so brave and so public and just like, so open about her journey."
Gomez then appears to have commented: "That made me cry [crying emoji] thank you!"