Just under half of Americans no longer believe the U.S. should defend its NATO allies in the event of war unless they increase national defense spending, a new poll has found.
Taken after President Donald Trump's tumultuous visit to the NATO summit in Brussels last week, the new Reuters/Ipsos survey shows 49 percent of respondents think the president's attacks on America's allies were justified.
Trump spent much of the week speaking about "burden sharing," and declaring his belief that the U.S. spends too much to defend America's European allies from Russian aggression. All NATO nations have committed to spending 2 percent of their gross domestic product (GDP) on their militaries by 2024, but this is not enough for Trump.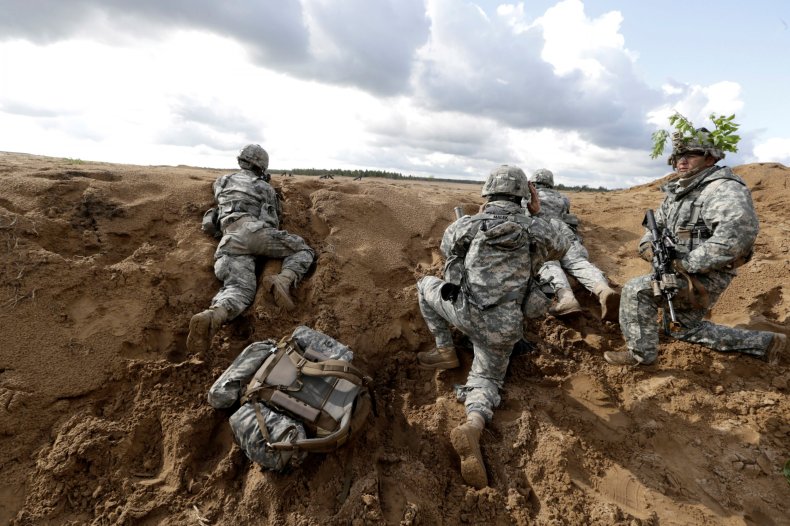 NATO was formed in 1949 to contain the threat of the Soviet Union. Article 5 of the agreement notes, "An armed attack against one or more [members] in Europe or North America shall be considered an attack against them all." The only time the article has been used was in 2001, when the alliance rallied around the U.S. in the aftermath of the 9/11 terror attacks.
The poll surveyed 1,011 registered voters in the U.S., including 453 Republicans and 399 Democrats. Forty-nine percent said America should not have to uphold its treaty commitments if allies do not spend more on defense. A further 18 percent said they were unsure. Reuters said the poll has a credibility interval—a precision measure—of 4 percent. NATO did not immediately respond to Newsweek's request for comment.
Observers have been looking on in horror as Trump constantly undermines the transnational institutions on which the postwar global order has been built. Whether NATO, NAFTA, the European Union or the World Trade Organization, Trump has little love for multinational bodies. There is concern that his constant attacks could undermine domestic support for the alliance.
Related: Did Trump threaten to pull U.S. out of NATO? President touts $33 billion in extra funding from allies
Ahead of last week's summit, NATO Secretary-General Jens Stoltenberg said that seven alliance members—plus the U.S.—had reached the 2 percent target, up from three in 2014. But Trump said he wants nations to up their spending immediately, not over a period of several years.
Later in the meeting, he reportedly demanded the target be raised to 4 percent. The U.S. currently spends around 3.5 percent of its GDP on the military, so the country would have to up its own spending to meet the president's desired goal. Trump also claimed the U.S. accounted for 90 percent of all NATO spending. This is false. U.S. military spending accounts for around 70 percent of NATO's total, but just 15 percent of it is spent in Europe on NATO-related defense, Reuters said.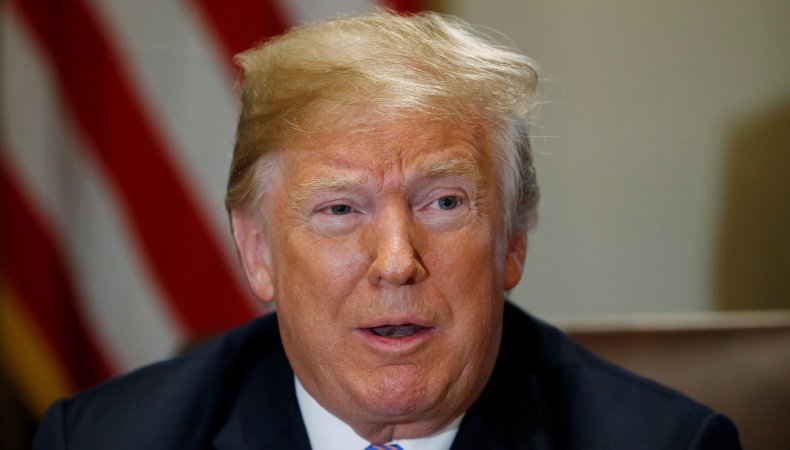 Following the final session of the summit, Trump held an unscheduled press conference, during which he claimed to have secured additional spending promises from his allies that would be achieved "in a relatively short number of years." It later became apparent that he was taking credit for pre-existing agreements, and French President Emmanuel Macron denied that Trump had secured any additional commitments.
Nonetheless, it would appear many Americans bought into his bombastic rhetoric. This is especially concerning given the president's comments about Montenegro, in which he questioned whether NATO should risk World War III to protect such a small nation. The Balkan state is currently working toward alliance membership.
Montenegro has been fighting off Russian threats and cyberattacks, and defeated what some believe was a Kremlin-backed coup in 2016. Trump's comments have added to the fallout over his chummy meeting with Russian President Vladimir Putin in Helsinki, Finland, immediately after the testy alliance meeting in Brussels.
A key element of Russian foreign policy is to weaken Western transnational organizations like the European Union and NATO, and Trump's rhetoric seems to be playing right into the Kremlin's hands.