What Time Will the 'Halo Infinite' Campaign Be Playable on Xbox Game Pass?
Halo Infinite's online multiplayer has been out for a couple of weeks now, but fans are still eagerly awaiting the launch of its story campaign.
In case you aren't aware, earlier this year developer 343 Industries announced that it was splitting Halo Infinite into two. They clarified that the single-player campaign was going to be its own product (debuting on Game Pass), while the multiplayer would be a separate free-to-play experience, akin to Fortnite or Call of Duty: Warzone.
These two portions were originally going to launch on the exact same day (Wednesday, December 8). However, in an unprecedented move, the Halo Infinite multiplayer actually came out several weeks early. It's not uncommon for release dates to change in the video game industry, but that usually means that things are pushed back, not brought forward.
Bucking this trend, the online multiplayer launched on Monday, November 15, way earlier than initially advertised. This was to coincide with the 20th anniversary of the original Halo game, as well as of the Xbox brand, for which the franchise has always been a system seller.
As such, we've already had a couple of weeks with Halo Infinite in some capacity, and it's even had a few updates and special events.
Yet the story mode is still to come. If you boot up the game now on Xbox or PC, you will see that there is an option for the single-player campaign on the main menu, but that it is currently locked. That's because that portion of the experience is coming out on December 8, as originally publicized.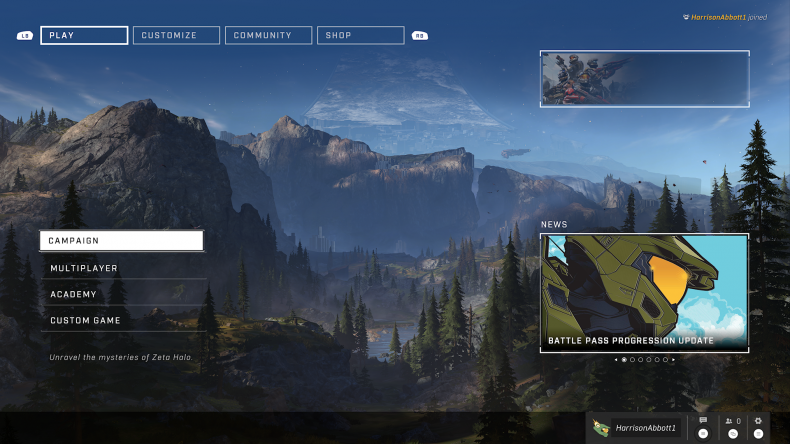 When Is the 'Halo Infinite' Campaign Release Time?
While you will have to wait a little longer to dip into Master Chief's next adventure, the good news is that we do have a precise release time.
343 Industries published a graphic on Twitter that shows exactly when the campaign will unlock in each given territory. What's unique about this launch is that it's being synchronized globally, meaning that every single country will get it at the same moment, irrespective of time zone.
Other recent games, such as Forza Horizon 5 and Battlefield 2042, coordinated their releases on a region-by-region basis. In the case of the former, it came out everywhere at 12:01 a.m. local time, which meant that some countries, like New Zealand, got it before everywhere else. Gamers even figured out that they could cheat the system a little by changing the region on their console to appear as though they were situated in Oceania.
This cheat (known colloquially as "the New Zealand trick") won't work for the Halo Infinite campaign though, as the title's launch is being globally synchronized. For those in the U.S., it will unlock at 1 p.m. ET or 10 a.m. PST. This translates to 6 p.m. GMT.
You can see the full breakdown of release times on the map below. The Halo Infinite campaign will debut on Xbox Game Pass. To see what other games are coming to the service this month, click here.