The 10 Wildest Stories From Halston's Life the Netflix Show Missed Out
Halston on Netflix brings us the rise and fall of the New York social icon and designer, and details the sex, drugs and celebrities that populated his world as he became one of the biggest household names of the time.
Though the show does show us rampant cocaine use, back-alley sex sessions and violent arguments, it barely scratches the service of what Halston and friends got up during their glory years.
The 10 wildest stories from Halston's life the Netflix show missed out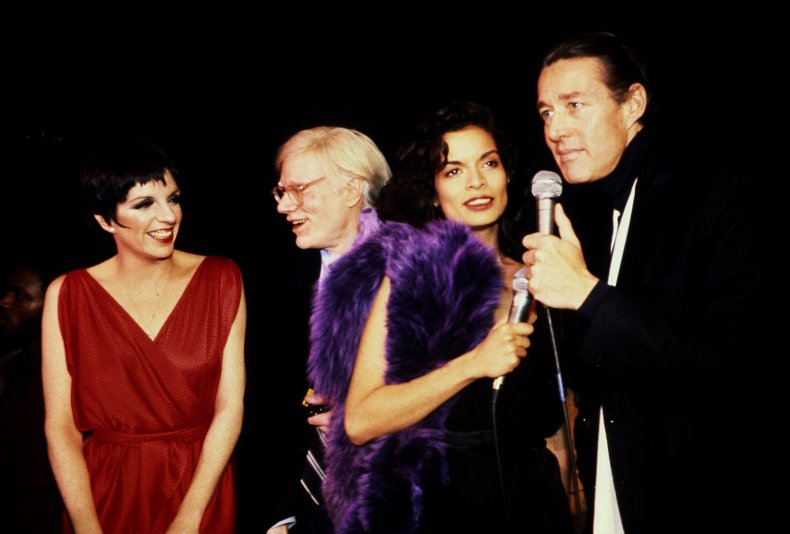 Halston's dinner party dessert
Halston on Netflix does give us some pretty lurid details of the designer's cocaine use, most notably in a scene in which his phone stops working because of the amount of the drug dropped into it from his nostrils.
The real Halston was reportedly pretty ostentatious about his drug habit. Per André Leon Talley's autobiography, instead of serving dessert at his dinner parties, he would serve large amounts of cocaine—served from a special bowl designed by Elsa Perretti, of course.
Halston's sunglasses shame
Later in life, sunglasses became a regular feature of Halston's wardrobe, with the designer snapped wearing them even in dark rooms at night.
On the surface, this may seem like a typical cool affectation of the 1970s and 1980s, but per his biographer Steven Gaines, it had an ulterior motive. With the designer making his way through a daily diet of cocaine and joints, he wore glasses due to being paranoid over how stoned he looked.
Studio 54 drag party
Halston spends surprisingly little of its five episodes dedicated to Studio 54, New York's most legendary disco-era nightclub. Though we do get glimpses of legendary real-life moments like Bianca Jagger arriving on a horse and someone dying in the air vents, we do not get any glimpse of Halston's top-secret drag party.
Per Simply Halston, the book the Netflix show is based on, this drag party saw Halston welcome guests in a jersey blouse and heels, while Andy Warhol came as Dolly Parton with a huge wig and fake breasts. Among the highlights of the night, meanwhile, was when Studio 54 owner Steve Rubell, dressed in an outfit made for Liza Minelli, saw his feather boa catch fire, with partygoers having to throw drinks on him to put it out.
Everyone who attended was sworn to secrecy, though one columnist did report that the assorted guests took Quaaludes, while one of Halston's guest bedrooms hosted an orgy.
How Victor Hugo became Victor Hugo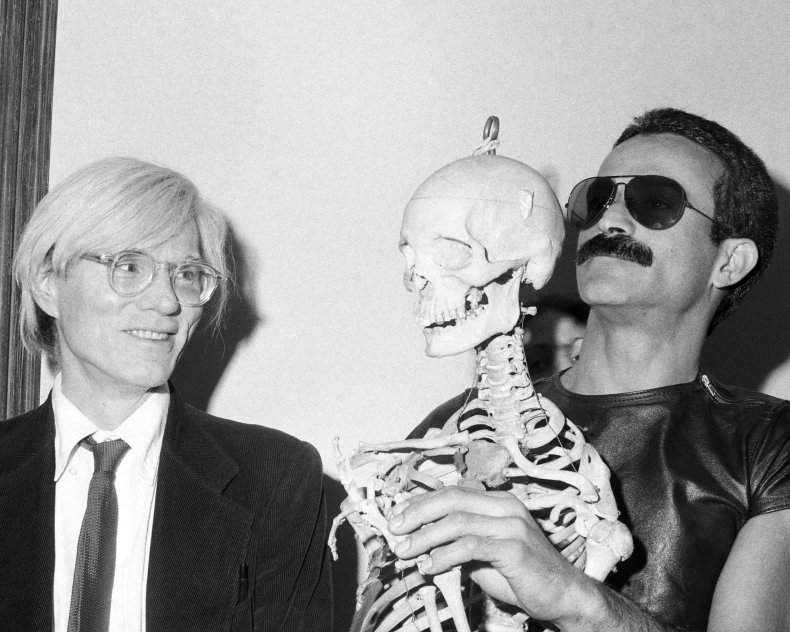 The show details the tumultuous relationship between Halston and his Venezuelan sex worker-turned-window dresser partner Victor Hugo. What it does not mention, however, is how he got his name. Rather than being a tribute to the French novelist behind Les Miserables, it is instead a reference to his "huge-o" penis, which was also the subject of a number of Warhol's sauciest photos and screenprints.
Warhol and Hugo humiliate Halston
One of the troubles that Hugo and Halston had was their difference in class, with the latter used to spending time among New York's most rarefied people and the former more at home with the cities' hustlers.
In Interview magazine scribe Bob Colacello's autobiography Holy Terror, he writes how Hugo would embarrass Halston by appearing at a party in nothing but a jockstrap or a Halston dress. Per Colacello, however, Hugo was not acting alone, and told him he used to do these things because the famously manipulative Warhol paid him to embarrass his supposed friend.
How Halston and Elsa Peretti fell out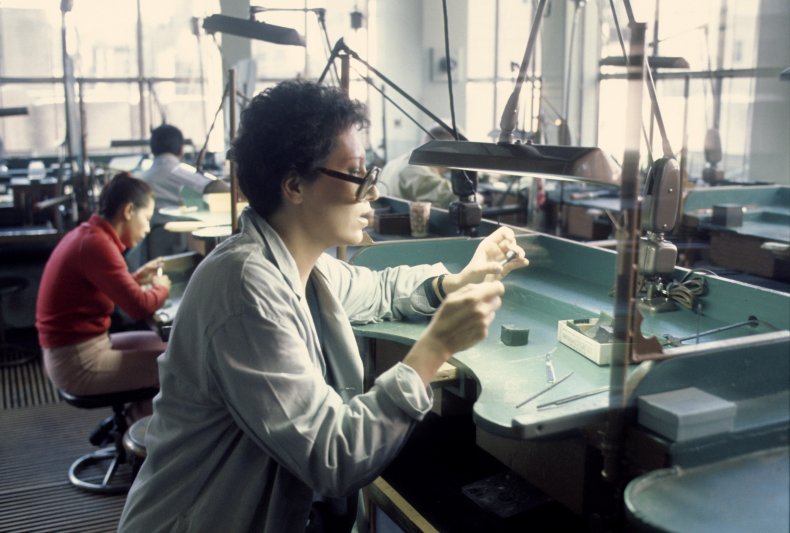 Halston shows the two creative powerhouses slowly falling out as Peretti begins to find success for herself as a jewellery designer for Tiffanys. Per Warhol's Exposures book, however, there was a much more dramatic incident that broke the pair's friendship up.
Describing a night at Halston's house, Warhol writes, "The only one that's not there now is Elsa Peretti. She had a fight with Halston one night and threw the sable coat Halston gave her for Christmas into the fireplace. That was the chicest night."
"I said to him, 'Your friendship means more to me than this f****** coat,' and then I threw it in the fire," Peretti said herself about the event in a Vanity Fair interview.
Peretti vs. Halston
Per Colacello, however, the most dramatic moment in their fallout came three months later. In the basement of Studio 54, the pair had a confrontation after not speaking since the fire incident in which she said to him, "I am not going to be thrown out of a basement by a f****t queen like you! You're nothing but a no-culture cheap fa****t dressmaker!" He replied, "and you're nothing but a low-class cheap jewelry designer," to which she responded by pouring a bottle of vodka onto his shoes and throwing it on the floor.
Per Peretti, this incident led to her leaving New York shortly after. "Fashion was my bread and butter, but I didn't live it," she told Vanity Fair. "I was never fashion-oriented. I was attracted to Sant Martí [in Spain] because it was contrary to everything in New York and my family. Here there was no sophistication."
Homophobia and Halston
The Netflix show details a New York art and fashion world where gay and straight people lived together in harmony. The wider world at that time, however, was much more homophobic.
In the 2019 documentary Halston, for example, the designer's first assistant Tom Fallon talks about the two of them going to a dinner party where two straight men refused to sit down.
"They stood behind their chairs," he says, "everybody was seated. And the hostess looked up, and they said, 'if these two f****ts are at the table, we will not be joining you for your dinner."
Joel Schumacher on Halston
One thing that may have surprised viewers of the Netflix show is how prominent a role is played by Joel Schumacher. Though he would go on to become a director on films like Batman and Robin and The Lost Boys, one of his first jobs saw him work for the designer.
Compared to the later stories of Halston's drug-fuelled antics, Schumacher paints a portrait of a Halston totally together, even under the influence of acid. The director told Vulture, "Everything was so glamorous about him. He maintained his beautiful image all the time. We would all be on acid, and Halston would sit like a gentleman, on the same drugs that we were on, but he never lost Halston. Everything was so glamorous about him. He maintained his beautiful image all the time. We would all be on acid, and Halston would sit like a gentleman, on the same drugs that we were on, but he never lost Halston."
Dial-up delights
Hugo was not the only male sex worker that Halston spent time with. Per Simply Halston, he was such a prodigious user of call boys that his habit had a name among his friends— "dial-a-steak, dial-a-d***," due to the fact he would order dinner at the same time.
Later in his career, he would develop a fetish for Black men. Per prostitute Robert Rogers (speaking to Gaines), his ultimate fantasy was to have sex with a blue-collar, straight Black man, and it was Rogers' job to secure such men for up to $500 a night.
Speaking of his own time sleeping with the designer, Rogers said: "He would come down, always all in black and these silver clogs. He would descend the stairs very slowly and say, 'Welcome. Would you like a drink?' Then he would say, 'Would you like to go upstairs?' You were never in bed more than ten minutes. Several times we were in the bedroom watching TV and Elizabeth Taylor called for Halston's advice about her love life."
Halston is streaming now on Netflix.