Who is Hannah Gadsby? Australian Comedian Singled Out by Dave Chappelle
Dave Chappelle singled out comedian Hannah Gadsby in a response to the controversy surrounding his Netflix special The Closer.
The furor over some of his comments in the stand-up show has been raging for weeks now even prompting a walkout from Netflix employees.
In the special, Chappelle declares himself "team TERF" (trans-exclusionary radical feminist) and makes a number of transphobic jokes.
The comedian has taken to Instagram to address the situation in a video addressed to the transgender community, in which he discusses the criticism of his special and doubles down on his stance.
"To the transgender community, I am more than willing to give you an audience, but you will not summon me. I am not bending to anyone's demands," he says.
Chappelle continues: "And if you want to meet with me, I am more than willing to, but I have some conditions. First of all, you cannot come if you have not watched my special from beginning to end.
"You must come to a place of my choosing at a time of my choosing, and thirdly, you must admit that Hannah Gadsby is not funny."
Who is Hannah Gadsby?
Hannah Gadsby is an Australian comedian who made headlines for criticizing Chappelle and his Netflix special, labeling it "hate speech."
The 43-year-old comedian is known for her own Netflix specials Nanette and Douglas.
She became embroiled in the Dave Chappelle controversy last week when Netflix co-CEO Ted Sarandos mentioned Gadsby as an example of the diverse content on the platform in a memo to staff.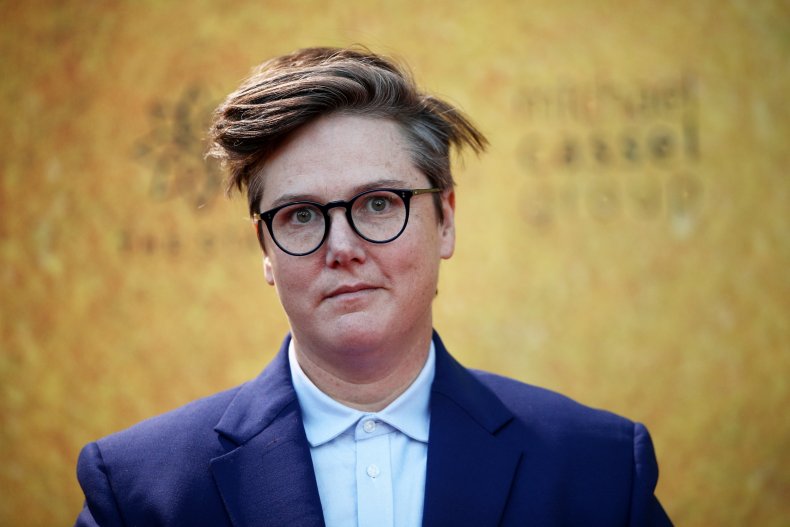 "We are working hard to ensure marginalized communities aren't defined by a single story," Sarandos wrote. "So we have Sex Education, Orange is the New Black, Control Z, Hannah Gadsby and Dave Chappelle all on Netflix. Key to this is increasing diversity on the content team itself."
Gadsby hit back at Sarandos on Instagram to say she did not want her name mentioned in relation to the Chappelle controversy.
"Hey Ted Sarandos! Just a quick note to let you know that I would prefer if you didn't drag my name into your mess," she wrote last week.
She then went on to say that she has received abuse from fans of Chappelle: "Now I have to deal with even more of the hate and anger that Dave Chappelle's fans like to unleash on me every time Dave gets $20m to process his emotionally stunted partial world view."
"You didn't pay me nearly enough to deal with the real-world consequences of the hate speech dog-whistling you refuse to acknowledge, Ted," Gadsby continued.
"F*** you and your amoral algorithm cult. I do s***s with more backbone than you. That's just a joke! I definitely didn't cross a line because you just told the world there isn't one."