Tuesday is the beginning of Pride Month, which is celebrated annually in June to celebrate lesbian, gay, bisexual, transgender, and queer (LGBTQ) people and to honor the Stonewall Uprising.
In June 1969, the Stonewall Inn in New York City was raided by police, but LGBTQ people fought back, sparking an uprising and three nights of unrest. Lesbian and trans women of color were some of the key people involved in the uprising, including Stormé DeLarverie, Sylvia Rivera, and Marsha P. Johnson.
A year after the Stonewall uprising, the first Pride march in New York City was held on June 28, 1970, but eventually, the day evolved to become a series of events that take place over the month of June.
Now, Pride Month sees cities around the world honor the Stonewall Uprising and celebrate the LGBTQ community and their history with parades, parties, and events.
Happy Pride Month Messages
Celebrate the LGBTQ people in your life and let them know they're supported by sending them a Happy Pride Month message. Look for inspiration from these messages of support from members and allies of the LGBTQ community:
Miss Universe 2018 Catriona Gray said: "HAPPY PRIDE MONTH. Time to proactively look back at how far we've come in our fight for equality and how far we have yet to go.
"I say OUR fight towards equality because we cannot progress as a whole if some of us are left behind."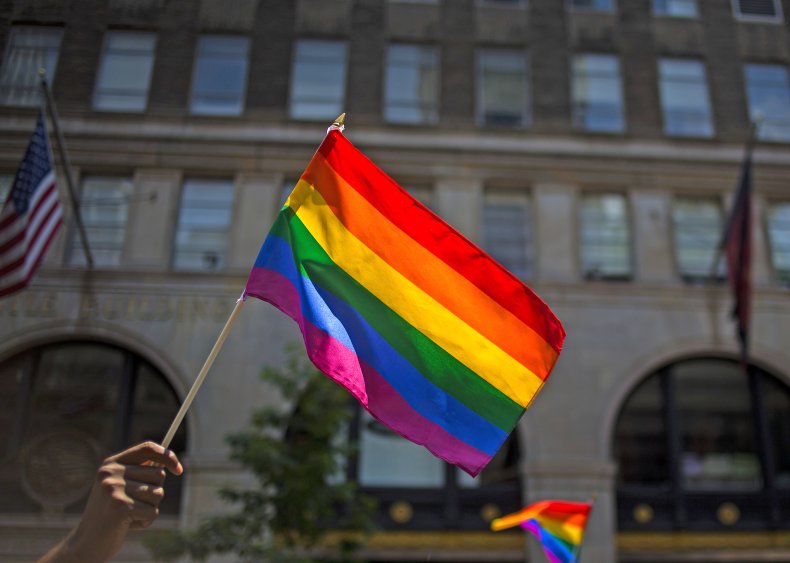 The YouTuber known as Dream said: "Pride month should be every month, so even though it's a little early, HAPPY PRIDE MONTH!!!!!
"Love to any member of the LGBTQ+ community. Will always have me in your corner, you're valid, accepted, and welcome, no matter who you are. LOVE U ALL"
Journalist and author Laura Kate Dale said: "Happy Pride Month to everyone—Out or closeted, visible or not, certain or exploring, of all sexualities and genders.
"Whoever you are, and whoever you love, I hope your pride month is as positive, and as much of a protest, as can be."
Happy Pride Month Images
If you want to attach images to your Happy Pride Month messages, there are plenty to be found on free photo sites like Unsplash, Pexels, and Pixabay, for example.
Choose from photos of past Pride events, rainbow flags, and fun artwork. Be sure to check that the photo is free to use, and simply save it to your device before uploading it along with a message of support and solidarity this Pride Month.
Happy Pride Month GIFs
Send your loved ones Happy Pride Month GIFs on social media to show your support. GIPHY has plenty of options, with messages including "Love is love," "Let there be love," and "You are loved."
There are also plenty of GIFs with messages as simple as "Happy Pride Month" and GIFs of rainbow hearts if you'd like to keep it simple.
To send a GIF from GIPHY, head to a social media messaging platform such as Facebook Messenger, for example, and search for a GIF directly. Facebook Messenger has access to GIFs from both GIPHY and Tenor, so there are plenty of options.
Alternatively, head directly to GIPHY to search for your chosen message. Once you've found the right GIF, you can choose to share it on your desired social media platform.