'Hawkeye' Disney+ Release Date, Cast, Trailer, Plot: All We Know About Next MCU Chapter
Hawkeye was set up via the post-credits scene at the end of Black Widow, but until recently, we did not know that much about when the show was set to come out on Disney+. Now, however, the streamer has revealed the release date of the Clint Barton (played by Jeremy Renner) series.
Disney+ has also announced some major cast members, while that Black Widow scene and the Marvel comics gives us a hint of what we can expect from the series.
When is Hawkeye out on Disney+?
Continuing the trend of releasing shows on Wednesdays set by Loki, Hawkeye Episode 1 is set to come to Disney+ on Wednesday, November 24 from midnight PT.
Exactly how long the show will run for is currently unclear. When the series was announced in April 2019, it was said that the show would be between six and eight episodes long. IMDb currently has the first season as having eight episodes, which would mean the series ran from November 24 until January 12.
Who is in the cast of Hawkeye?
Jeremy Renner returns to lead the show as Clint Barton, his sixth performance in the Marvel Cinematic Universe (not including an uncredited voice cameo in Black Widow).
Barton will not be the only Hawkeye in the series, however. He will also get a protegee in the form of Oscar nominee (for True Grit) Hailee Steinfeld, star of Pitch Perfect, The Edge of Seventeen and Bumblebee. She is playing Kate Bishop, a young Hawkeye fan who in the comics becomes a member of both the Young Avengers and the West Coast Avengers.
As fellow Young Avengers Speed and Wiccan were introduced as Wanda's (Elizabeth Olsen) kids in WandaVision, this could be a sign that we are set for a Young Avengers spin-off.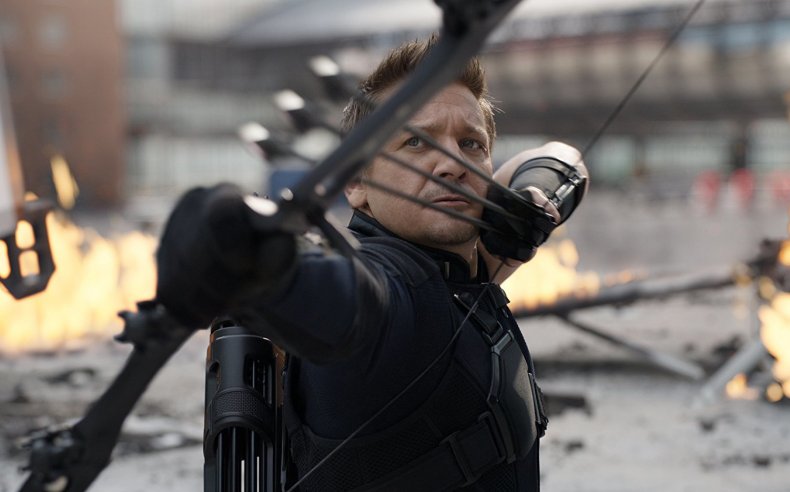 Returning from farmer MCU properties is Florence Pugh, reprising her role as Yelena, the sister of Black Widow Natasha Romanoff (Scarlett Johansson).
Among the other cast members are Conjuring 3 star Vera Farmiga, who will play Kate's mother, while Better Call Saul actor Tony Dalton will play Kate's first mentor Jack Duquesne, aka Swordsman. Another Marvel hero will also appear in the series, with actor Alaqua Cox making her debut as the deaf Native American superhero Echo, set to get her own series at some point in the future.
What will happen in Hawkeye?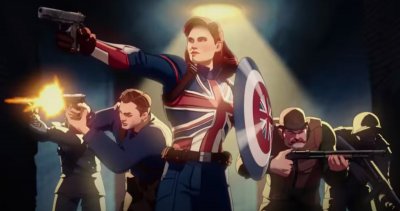 Though Disney+ has not released an official plot summary for Hawkeye yet, some major plot details have emerged.
For one, it has been confirmed that the series will explore Barton's time as Ronin, the violent vigilante. Executive producer Trinh Tran revealed that the show would also see Bishop become the next Hawkeye. Tran said in Marvel's Expanding the Universe documentary, "she's the new, young mentee that [Clint] can train to eventually take over the mantle as Hawkeye one day."
Then, of course, there is the post-credit sequence of Black Widow (spoilers ahead). In that scene, Yelena was visited by the shady MCU figure of Contessa Valentina Allegra de la Fontaine (Julia Louis Dreyfuss), who gave her a new target to assassinate: Clint Barton.
"She's going to continue what she's good at, and despite her sister not being there, she's back working," Pugh teased in a Variety interview.
Is there a trailer for Hawkeye?
No promo has emerged so far. Entertainment Weekly, however, released the first image from the show at the end of July. It shows Bishop, bow in hand, in what looks like a garage turned into a makeshift training room.
As for when the trailer should be expected, it should be soon. The first trailer for Loki came in April 2021, just over two months before the first episode aired. Based on that trajectory, Marvel fans should expect the first Hawkeye trailer in late September.