Head Armorer on Alec Baldwin Movie 'Rust' Was 'Nervous' About Experience Level Before Taking Job
The head armorer for the movie Rust expressed doubt over her job experience level one month before Alec Baldwin shot and killed a cinematographer on set with a loaded prop gun.
Hannah Gutierrez-Reed, 24, told the podcast Voices of the West in September that she almost didn't take the job as lead gun handler because she wasn't sure if she was "ready," according to the New York Post.
"You know, I was really nervous about it at first, and I almost didn't take the job because I wasn't sure if I was ready ... but, doing it, like, it went really smoothly," Gutierrez-Reed said at the time.
Gutierrez-Reed, the daughter of experienced Hollywood armorer Thell Reed, also told the podcast that Rust was only her second film as a head armorer. The lead gun handler added that she was particularly nervous about loading blanks into props.
"I think loading blanks was the scariest thing to me because I was like 'oh, I don't know anything about it,'" she said. However, she added that her veteran father, helped to train her.
Gutierrez-Reed's statements last month preceded Thursday's incident when Baldwin fired a loaded prop gun that killed the film's director of photography, 42-year-old Halyna Hutchins, and wounded writer-director Joel Souza.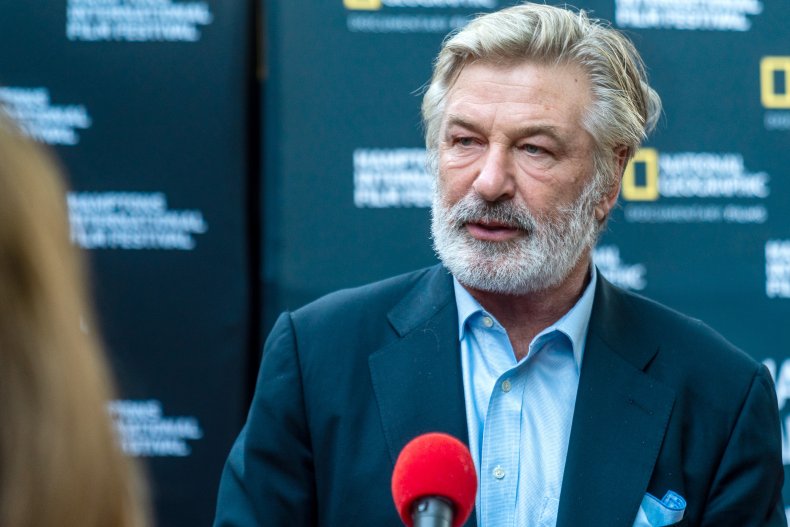 According to court documents, Baldwin was handed the gun by assistant director Dave Halls who told him the weapon was a "cold gun"—meaning it was supposedly not loaded with live rounds—shortly before the deadly incident took place near Santa Fe, New Mexico.
Neither Halls nor Baldwin were aware that the gun was actually loaded, the Associated Press reported.
Hutchins was struck in the chest and died soon after, while Souza, who was standing behind her, was injured after taking a shot to the shoulder.
"There are no words to convey my shock and sadness regarding the tragic accident that took the life of Halyna Hutchins, a wife, mother and deeply admired colleague of ours," Baldwin tweeted on Friday. "I'm fully cooperating with the police investigation and I am in touch with her husband, offering my support to him and his family. My heart is broken for her husband, their son, and all who knew and loved Halyna."
Shortly after the incident took place, police interviewed an armorer as a witness. It is unclear whether that person was Gutierrez-Reed, Insider reported.
Authorities said Friday that the case is "still in its preliminary states of investigation" and that it was not known "if any charges will be filed."
Baldwin and crew members were released after being questioned by police on Thursday.
Newsweek reached out to the Santa Fe County Sheriff's Office for additional comment about the incident.