In the wake of mass shootings in Georgia and Colorado taking place in less than a week, gun reform legislation is once again at the center of the national political conversation.
Although Republican lawmakers are generally viewed as opposing any kind of gun restrictions, while Democrats are often characterized as wanting to "take away" Americans' guns, the reality is a bit more complicated.
This month, the Democrat-controlled House of Representatives passed two gun reform bills with some GOP backing. Eight Republicans voted in favor of H.R. 8, the Bipartisan Background Checks Act of 2021, which passed with a vote of 227-203. The legislation would expand background checks to be required for all firearm sales and transfers nationwide, closing most loopholes currently in place.
Separately, Democrats passed H.R. 1446, the Enhanced Background Checks Act of 2021, with two Republicans voting in favor. This would end the so-called "Charleston Loophole" that currently allows some licensed gun sales to be completed before a required background check is carried out.
Republicans and Democrats supporting these measures pointed to polling showing broad American support for "common sense" gun reform.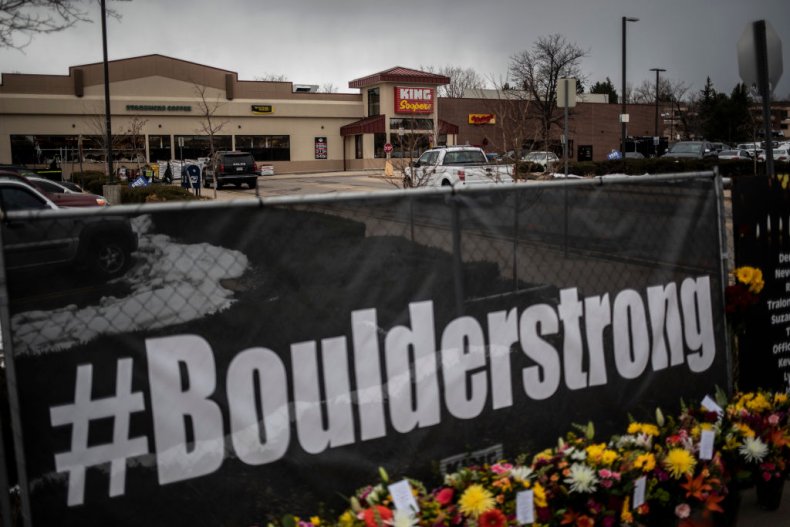 Polling published in February by Gallup showed that a majority of Americans said they are "very" or "somewhat" dissatisfied with current U.S. gun laws. The survey found that 56 percent express dissatisfaction, while 42 percent said they were "very" or "somewhat" satisfied with the current laws on the books.
Notably, Gallup's annual polling shows that between 34 percent and 44 percent of Americans have remained satisfied with the nation's gun laws since 2001. Dissatisfaction has been between a low of 47 percent in 2003 and a high of 62 percent in 2016 over the past two decades.
However, there is a stark partisan divide. Nearly 70 percent of Republicans said they were satisfied with current gun laws when the polling was conducted this year—a dramatic increase from 49 percent back in 2001. Meanwhile, only 22 percent of Democrats said they were satisfied, compared to 31 percent two decades ago.
Another poll by Gallup carried out in late 2020 showed a significant decline in support for stricter gun laws. Just 57 percent of voters said that gun laws should be more strict, compared to 64 percent in 2019 and 67 percent in 2018. Additionally, 9 percent said that gun laws should be less strict, slightly more than the 7 percent in 2019 and more than double the 4 percent in 2018.
But more recent polling carried out by Morning Consult showed significant bipartisan support for making background checks before gun purchases a universal standard. Overall, 84 percent of voters said they backed universal background checks, which the recent House approved legislation would make a reality. That included 77 percent of Republicans, 82 percent of independent voters and 91 percent of Democrats.
Regardless of polling, any gun reform appears unlikely to pass through the Senate because of the legislative filibuster rule. Most legislation currently requires the backing of at least 60 senators to be approved. With a 50-50 split between Republicans and Democrats, getting 10 GOP senators to sign on to gun reform appears to be a nearly insurmountable threshold. But President Joe Biden has urged lawmakers to "act."
"This is not and should not be a partisan issue—it is an American issue," Biden said Tuesday.