HEROES Act Branded 'Remake of Western Civilization Bill' By Sen. Kennedy, Says Pelosi 'Overplayed Her Hand'
Sen. John Kennedy (R-LA) has downplayed chances of a fifth coronavirus relief bill being passed, describing the HEROES Act as "basically a remake of Western civilization bill."
The $3 trillion HEROES Act, previously passed by the House of Representatives, has stalled in the Republican-controlled Senate, with GOP lawmakers indicating their aversion to passing it.
The White House has also suggested the act could be vetoed by President Donald Trump even if it were to be approved by Congress.
Kennedy suggested even with major changes he does not believe it would be likely to gain majority support in the Senate, with Republicans having been "so shocked" when they saw it.
"I don't think we are going to have a fifth bill," Kennedy told Fox News host Sean Hannity. "I'm not at all sanguine about the prospects. Some of my colleagues disagree with me, but I think it's way less than 50 percent."
Detailing why he thinks this is unlikely, he criticized House Speaker Nancy Pelosi, who unveiled the bill, which was formulated by House Democrats, earlier this month.
Kennedy suggested she went too far for Republicans with measures outlined in the HEROES Act, which spans more than 1,800 pages.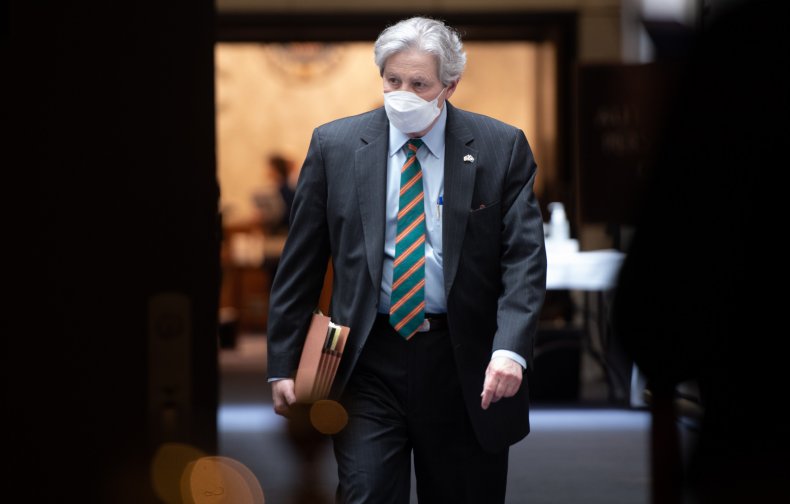 "The reason is, I think Speaker Pelosi overplayed her hand. I mean her bill is so grandiose, it's not a coronavirus bill. It's basically a remake of Western civilization bill. And I think that the Republicans in the Senate were so shocked when they saw it that at this juncture she could take her bill and eliminate every other word, and cut the cost by 75 percent, and it still wouldn't pass," he said.
Kennedy also indicated his feeling that if she did adjust to that extent, there then may be members in the House who would not support it once it were sent back.
His criticism joins pushback by a raft of Republicans, which included Senate Majority Leader Mitch McConnell branding the HEROES Act a "parade of absurdities."
House Minority Leader Kevin McCarthy previously accused the Democrats of "using this opportunity to enforce their socialism."
"What is this bill that they just passed on Friday? Well, it's about pot. It's about prisoners. It's about politicizing election law, prioritizing illegal immigrants and pensions," he said in an interview with Fox News.
"These are all things that are socialist wishlist that they've been trying to pass long before COVID ever came to this land."
The HEROES Act, which passed the House 208-199 last week, outlines measures which would see Americans receive a second individual stimulus check of around $1,200 and up to $6,000 for families and a further $1 trillion for state and local authorities.
While it would also see the $600 federal unemployment payment scheme extended.
There are also provisions for hazard pay for essential workers worth $200 billion, as well as $175 billion in rent, mortgage and utility relief.
Other measures would also permit "expedited green cards" for migrant health workers, and opening up banking services to local cannabis businesses. It would also provide $5 million for congressional tech equipment.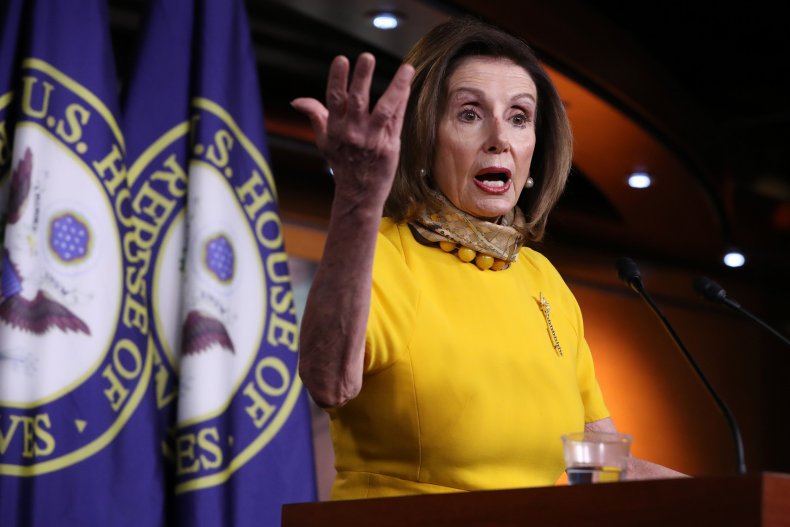 Republicans in the Senate have not ruled out the possibility of a further relief bill, though have suggested a pause in doing so, with McConnell calling for measures already introduced to be evaluated before further action.
Democrats have hit back at this delay, calling upon the Senate to "act now." Pelosi has urged GOP senators to "come to the negotiating table" to discuss further relief.
"Last week, the House passed The Heroes Act: honoring our heroic frontline workers with robust funding for state, local, tribal and territorial entities; funding a science-based path to safely opening the economy with testing, tracing, treatment and isolation; and putting more money in the pockets of workers," Pelosi said in a statement.
"Leader McConnell and the Senate GOP need to come to the negotiating table to help deliver the relief that families desperately need."
Polling has shown Americans feel further stimulus checks are needed. Of 2,000 Americans surveyed by OnePoll towards the end of last month, 82 percent felt a further stimulus check payment was necessary.
Newsweek has contacted Kennedy and Pelosi for comment.
More than 1.5 million cases of coronavirus have been confirmed in the U.S. since the start of the outbreak. The graphic below, from Statista, shows the worst-hit states as of May 20.