Genius IQs, Entrepreneurs and Chess Masters: 6 Kids Who Inspired in 2021
Like its predecessor, 2021 was challenging. From global lockdowns and COVID variants to natural disasters and widening political divisions, it's easy to wonder where 2022 will take us.
But there have been glimmers of hope. As adults have tried, and often failed, to find solutions for with the most pressing issues of our time, the next generation have been making their mark and inspiring millions with their intelligence, skills and incredible achievements.
From kids running their own business before hitting 10, to 13-year-olds receiving IQ scores to rival history's best known theoretical physicist, we look back at six young people who have captured the attention of the world, and shared their stories with Newsweek, in 2021...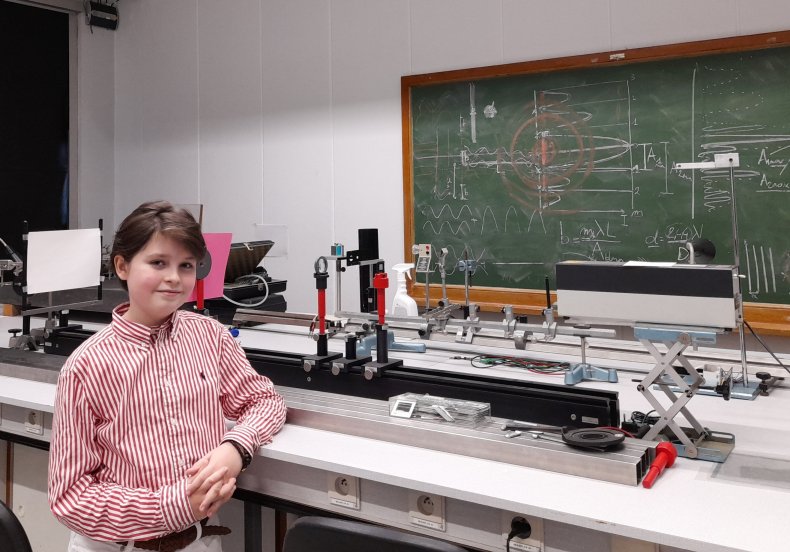 While most of us were still grappling with basic math and spelling at the age of 6, Laurent Simons had already graduated elementary school and received the highest IQ score available for his age. Simons went on to finish high school at 8 and completed his bachelor's degree in physics in 2021, at the tender age of 11.
"For me, it was never important to obtain the qualifications themselves, even though I am aware that I am the second youngest person in the world to complete a bachelor's degree. Acquiring the actual knowledge is much more important," he said.
With plans to complete a master's degree in physics next, Simons told Newsweek that his ultimate goal is to solve the mystery of immortality.
"I am interested in immortality because my grandparents suffer from heart disease," he said. "Something I am interested in is artificial organs; I would like to be able to replace as many parts of the body as possible with artificial organs."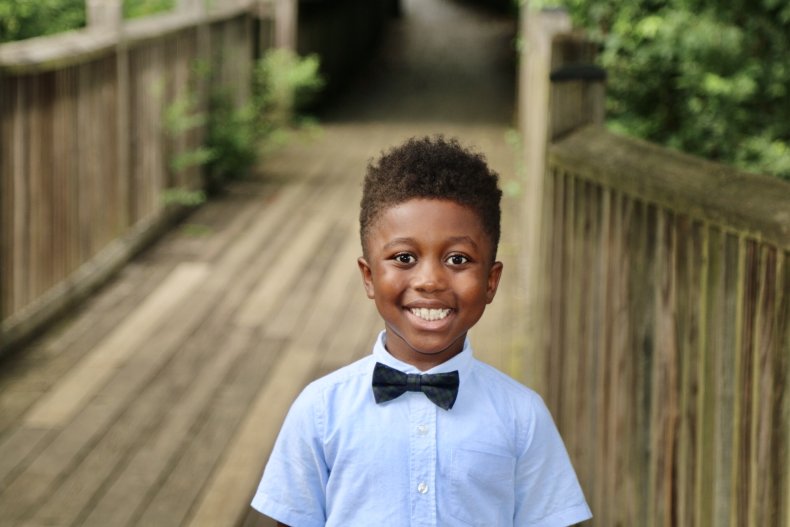 Inspired by his father's sartorial choices, 5-year-old Treandos Thornton started his own bow tie business in 2017, T&N Bow Ties and Apparel, and hasn't looked back.
Named after Treandos and his younger brother Noah, T&N Bow Ties and Apparel now sells pre-tied bow ties, bow ties for dogs and cats, caps, T-shirts, a sweatshirt and even a book by the brothers. With Treandos serving as the company's CEO and Noah as its president, they sell their wares online and at local festivals.
"I started with solid colors without any designs on them—yellow and blue bow ties—and I then added more colors and designs, because I didn't want to just sell two colors!" Treandos told Newsweek.
"I would love to see former President Barack Obama wearing one of my bow ties," he said.
Read more about Treandos here.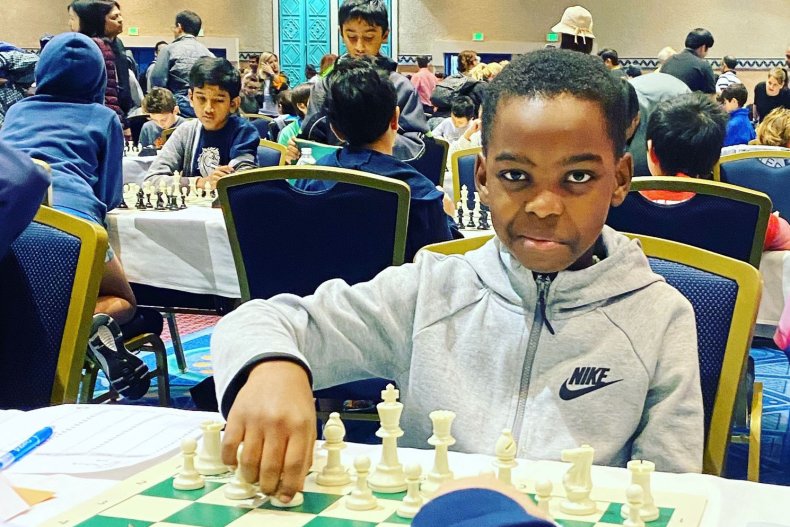 In 2017, Tanitoluwa "Tani" Adewumi and his family arrived in America as refugees and lived in a homeless shelter in New York.
"When we were living in the homeless shelter I became interested in chess through a chess coach named Shawn Martinez," Tani told Newsweek. "My mom then signed me up for the school chess club."
After winning school, state and national chess championships, sometimes beating 17 and 18-year-olds, Tani reached a rating of 2200 on May 1, 2021 becoming a chess master at the age of 10 years and 8 months old.
"I play a lot of chess. I would say on an average day I play eight or nine hours a day when I have school. On a day where there is no school, then I spend 10 or 11 hours practicing."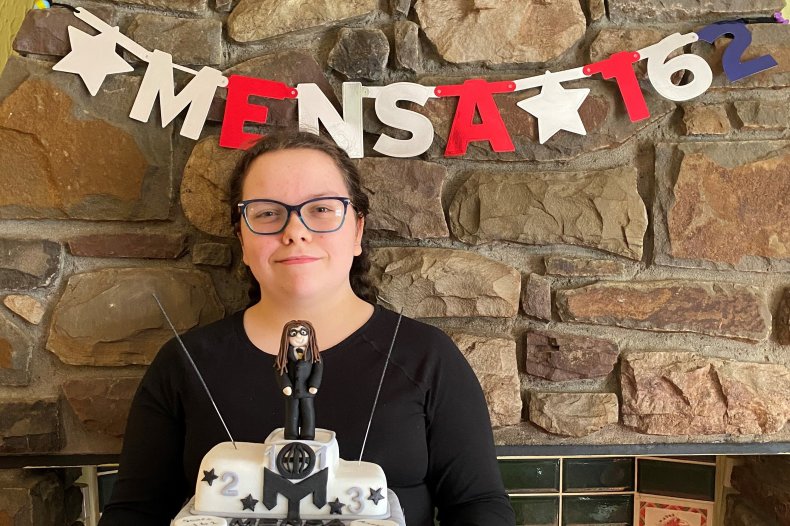 Welsh teenager Jessica Casey began reading at 12 months old and wrote her first book at the age of 3. Now 13, she told Newsweek that she's an "all rounder" at school but particularly enjoys art, music and drama. After contemplating an IQ test for several years, Casey decided 2021 was the time.
"My motivation for taking the Mensa IQ test [in 2021] was to see how I would score compared to my brother, Harrison. He took the test in 2018 when he was 12, so I was curious to see how I would do," she said.
Surrounded by adults, Casey took the test on April 17, but had to wait a nail-biting 10 days before she received her results.
"When I saw the actual email that said my IQ is 162, I was ecstatic," she said. "I have read that Albert Einstein has an estimated IQ of 160+, although he didn't take an IQ test...It is hard to wrap my head around the idea of potentially getting a higher IQ score than Einstein, or at least having a similar IQ to him."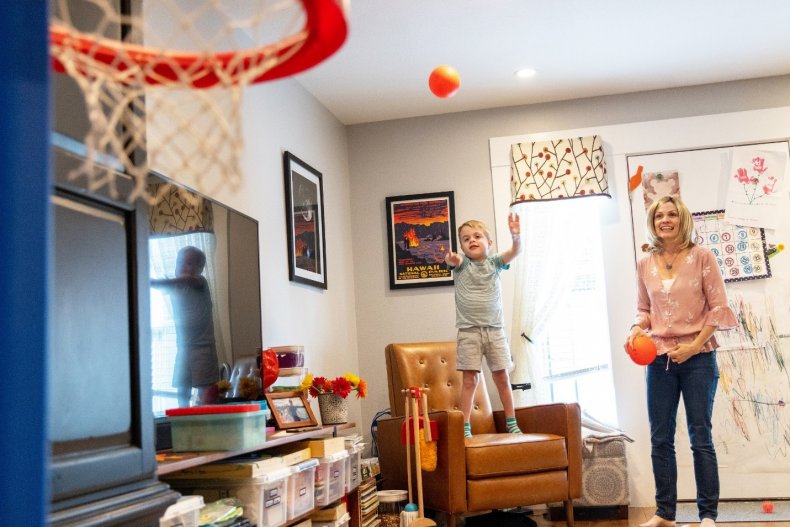 Born to parents Alina and Jeremy Croke in May 2016, Simon Croke was the couple's "one and only miracle child."
Though happy and engaged during his first year of life, Alina told Newsweek that she began to notice that Simon wasn't hitting his developmental milestones.
"He had difficulty with rolling over until 10 months of age, he didn't say his first word until he was 15 months and he didn't take his first step until he was 17 months old," she said.
After taking Simon to a developmental specialist, a neurologist, a pediatric ENT, an audiologist, a cardiologist and a geneticist, he was diagnosed at 2-and-a-half with Sanfilipo Syndrome, a rare form of childhood dementia that typically causes death before adulthood is reached. However, around that time Alina and Jeremy noticed Simon was developing some very interesting skills.
"Simon had started trying to shoot hoops in a kids basketball hoop we had bought him six months prior. His hand-eye coordination and ball-handling skills were shockingly advanced."
Simon can now shoot hoops with jaw-dropping accuracy, while his parents are on a mission to raise $1 million for clinical trials that could help him, and other children with Sanfilippo Syndrome.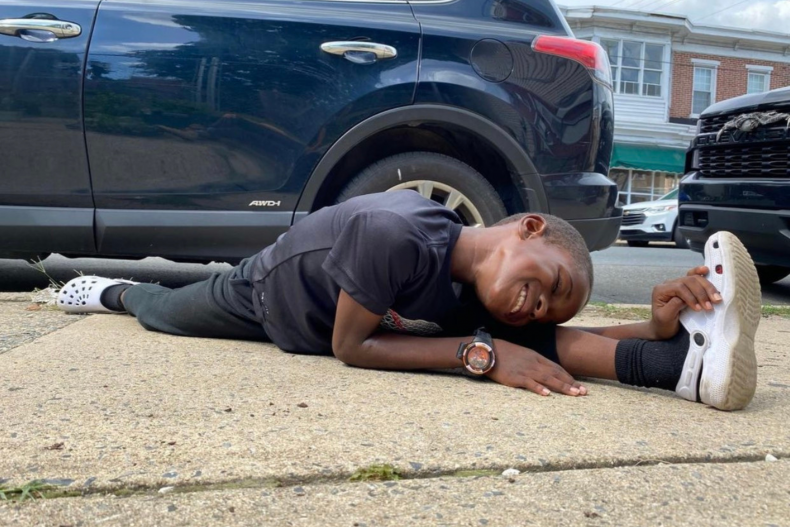 At just 4 years old, Lamar 'LJ' Marshall was impressing friends and family with backflips and splits. But it wasn't until he saw a clip of contortionist Sofie Dossi performing on his grandfather's old phone that he began to watch videos on YouTube to teach himself to dance.
In September 2021, the now 6-year-old told Newsweek that on a trip to his grandfather's community garden in Wilmington, Delaware, he was spotted throwing shapes by a local celebrity.
"Sophie Phillips, who is Miss Delaware 2021, came to check out the garden and she saw me dancing and flipping. She said, "Oh my gosh, have you had dance classes?" I said no and then she recorded me dancing and shared videos on her social media," LJ said.
Wilmington Ballet saw the video and offered LJ a year scholarship and a part in its Christmas performance of The Nutcracker.
"Doors have opened for me and mommy and pop-pop are excited and happy for this opportunity," LJ said.