Why Hillary Clinton Is Seizing on the Supreme Court Issue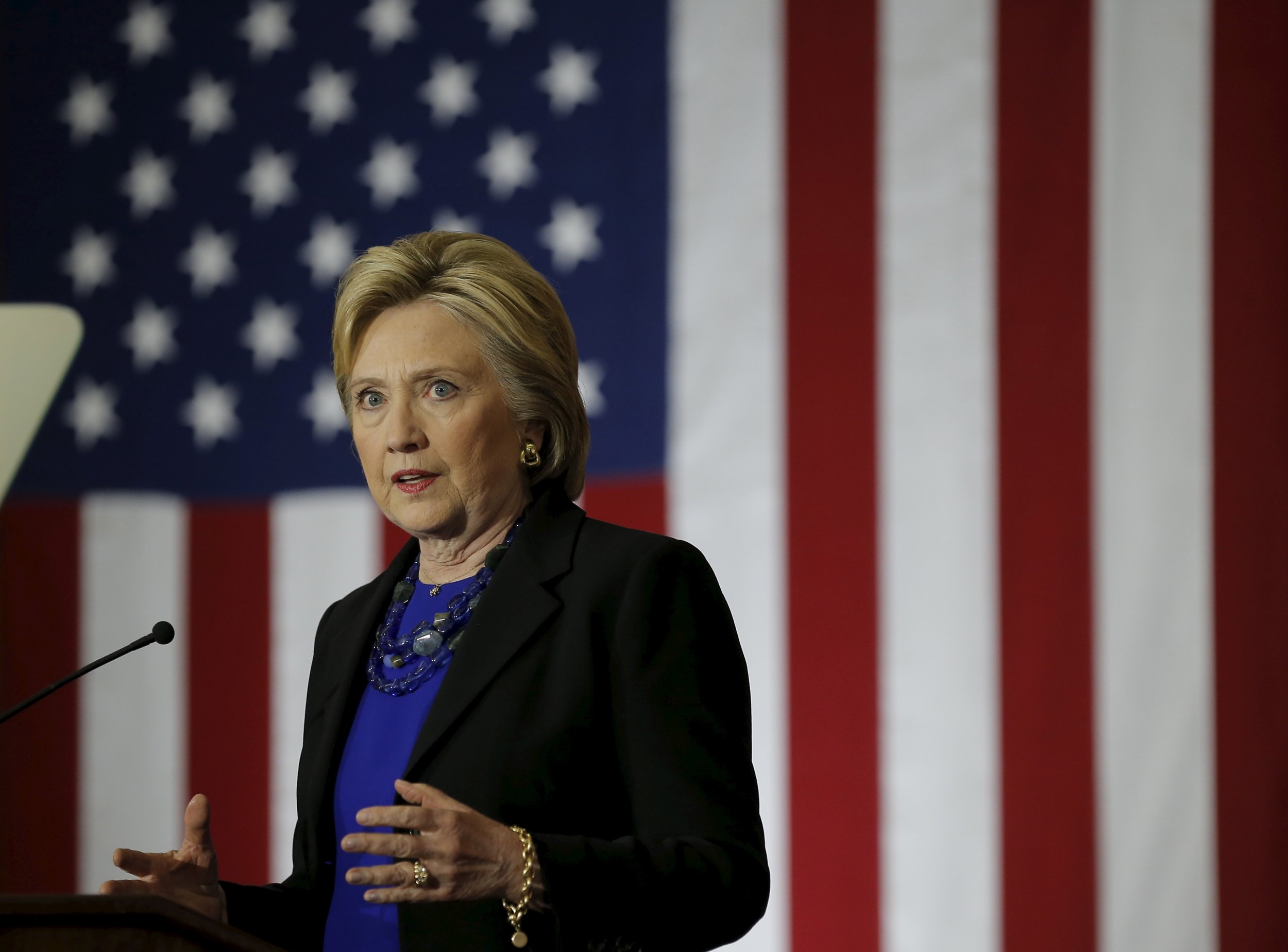 Updated | Hillary Clinton wants residents in Wisconsin to consider the U.S. Supreme Court when they cast their votes in the state's presidential primary next week, warning that whichever candidate is elected later this year will determine the future of the judicial branch for decades to come.
Speaking at the University of Wisconsin in Madison on Monday afternoon, the Democratic front-runner reinforced her call for the Republican-controlled Senate to fulfill its duties by considering President Barack Obama's recent Supreme Court nominee and proceed to voting. Earlier this month, he nominated Merrick Garland, a federal appeals court judge, as his choice to fill the vacant seat left by Antonin Scalia after his unexpected death on February 13.
"The current fight over Judge Garland is just the latest in a long list of actions to disrupt our government and undermine our president," Clinton said.
Senate Republicans continue to say they won't give Garland a hearing. Regarding the vacancy, Iowa Senator Chuck Grassley, a Republican and chairman of the Judiciary Committee, has said voters will have a voice this fall when they go to the ballot box to elect the next president. But on Monday, Clinton asked Grassley to step up and do his job by holding a hearing as soon as the Senate returns from recess next week.
"I'd say my voice is being ignored right now because of their obstructionism," Clinton said. "We chose a president—we chose him twice—and now Republicans in the Senate are acting like our votes didn't count and President Obama is not still our nation's leader."
The Supreme Court is facing issues ranging from immigration to abortion. Clinton argued that America needs a court that will preserve abortion rights, restore a key section of the Voting Rights Act and overturn the Citizens United ruling that opened the floodgates for corporate donations to campaigns.
It's good politics. These issues rally Democratic voters and burnish her credentials among progressives. She warned that the pillars of the progressive movement are at risk of being overturned by the court in a single term and asked the audience to think about what kind of justice a hypothetical President Donald Trump would appoint. She reiterated his demands to ban Muslims from entering the U.S. and to deport immigrants living within the borders. The real estate tycoon leads the three Republican candidates in most polls and on the delegate front.
"Once you make the extreme normal, you open the door to even worse," Clinton said. "When you have a party dead set on demonizing the president, you might just end up with a candidate who says the president never legally was the president after all."
Shortly after Scalia died, top Republican leaders and the GOP presidential candidates spoke out against nominating a replacement until the 45th president takes office. But Obama and other Democrats repeatedly argue the seat can't remain empty for another 10 months.
Clinton's opponent, Vermont Senator Bernie Sanders, has openly said he would ask Obama to withdraw the Garland nomination if he wins the November 8 election. Sanders would want to make his own choice for the next justice, he's said.
By backing Garland, Clinton allies herself with a president who remains tremendously popular with Democrats, especially African-Americans, who are central to her campaign strategy. By contrast, Sanders's comment seemed to criticize Obama's choice.
"It depends on all of us," Clinton told Wisconsin voters. "It's our Constitution, it's our court, and it's our future."
The Republican National Committee (RNC) quickly responded to Clinton's speech.
"The only reason Hillary Clinton is calling on Republicans to breach decades of bipartisan precedent of not confirming election-year Supreme Court nominees is so she could have a liberal majority on the court to help her carry on President Obama's legacy of executive overreach if elected," RNC spokesman Michael Short said in a statement.
Despite Sanders's sweeping victories over the weekend, Clinton continues to hold a large lead among delegates. She will continue campaigning in Wisconsin on Tuesday, ahead of the state's April 5 primary.
This story has been updated to include Clinton's remarks.