A house that sold for over $800,000 in a popular Virginia neighborhood this week came with five bedrooms, a colonial structure—and at least one person living in the basement.
The property in Fairfax, Virginia, had received five cash offers by the close of business yesterday, listing agent Zinta Rodgers-Rickert of Red Truck Realty told Newsweek. Its owners accepted an offer above the asking price of $800,000.
An online listing specified that the home was being sold "AS IS ONLY" with acknowledgement of "a person(s) living in lower level with no lease in place."
The Fairfax housing market is highly competitive with a median sale price of $627,000, according to the real estate firm Redfin. On average, homes sell for approximately three percent above the listing price, while hot homes can sell for about six percent above.
Although this home needs renovation, has some rotting windows, a deck that is not up to code, a dishwasher that does not work and a toilet that leaks in the lower level, it is large and well-located in an area with excellent schools.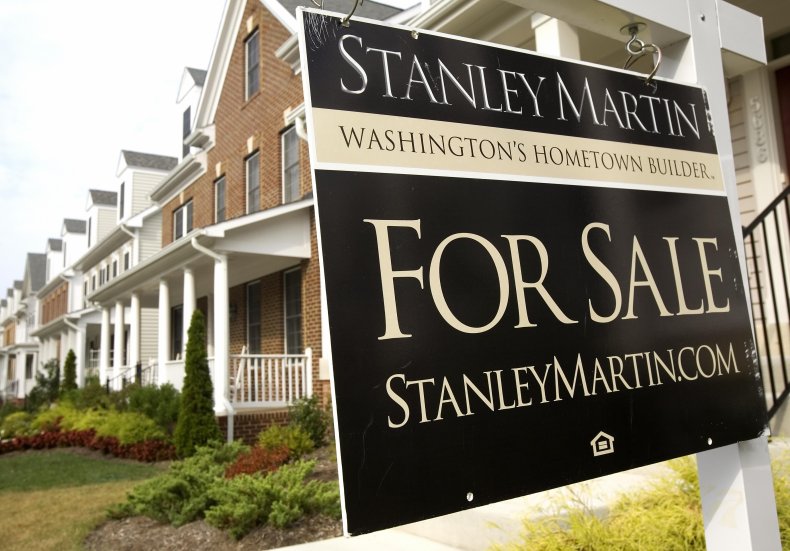 Rodgers-Rickert said there are currently two people living in the basement and at least one of them has lived there for three years. For the property's current owners, an eviction process was too time-consuming and financially and emotionally draining. So Rodgers-Rickert offered to try selling the house along with the stipulation of basement tenants.
"Never in my wildest dreams did I think there would be this kind of interest in the property," she said.
Based on initial conversations, the broker said that she expects the new purchaser will start a formal eviction process.
The property listing was shared on the popular Instagram account Zillow Gone Wild, where it entertained thousands of viewers.
"800k for 5 bd, 4 ba, and your own serial killer," joked one commenter.
"They really said Mystery Basement Goblin™️ NOT sold separately," another person chimed in.
"Cool we finally got a sequel to Parasite (2019)," quipped a viewer, referencing the South Korean black comedy thriller that featured a family secretly living in the basement below another family. Another bemused commenter referenced a U.S. crime drama series, asking, "What in the Ozark?"
One comment observed the listing's reflection of a hot housing market. "If this doesn't tell you it's a sellers market," it said.
Home prices are continuing to rise in the United States. Between December 2020 and December 2021, the Case-Shiller U.S. National Home Price Index jumped 18.8 percent.