Who Voices the 'Hotel Transylvania: Transformania' Characters? Selena Gomez Leads Cast
The fourth Hotel Transylvania movie comes out on Friday, January 14, when it will be streaming on Amazon Prime Video. Like the other three, it has an all-star voice cast, which includes Selena Gomez, Andy Samberg and Kathryn Hahn.
Hotel Transylvania: Transformania, however, sees two actors leave the film. They are original voice cast members Adam Sandler (who played Dracula) and Kevin James (Frankenstein).
Here's who has replaced them in the new film – and who else plays the monsters of the Amazon movie.
Hotel Transylvania: Transformania voice cast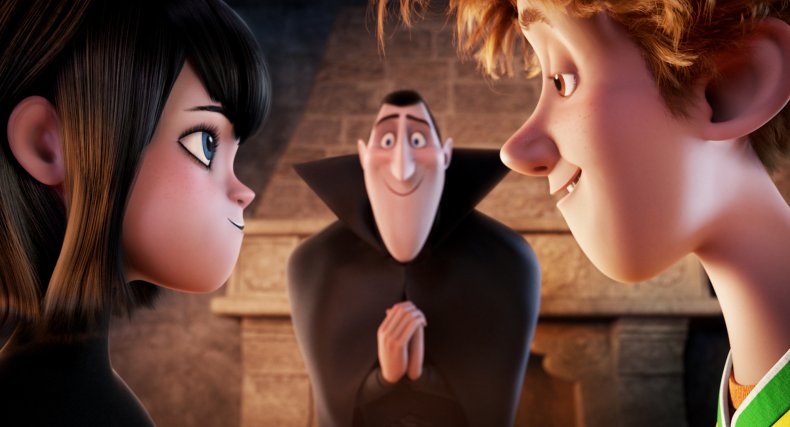 Andy Samberg - Jonathan
Who is Jonathan: The first human at the Hotel Transylvania, and the husband of Dracula's daughter Mavis.
Who voices him: Andy Samberg, the SNL alum and Brooklyn Nine-Nine star. He also did voices for Cloudy With a Chance of Meatballs 2. He is also soon to voice Dale in Disney+'s upcoming Chip and Dale live-action film.
Selena Gomez - Mavis
Who is Mavis: Count Dracula's daughter, whose enthusiasm for the human world often puts her at odds with her grouchy vampire dad.
Who voices her: Selena Gomez, the one-time Disney star turned singer and star of shows like Only Murders in the Building. Gomez also provided a voice for Robert Downey J.'s all-star Dolittle as well as Horton Hears a Who.
Brian Hull - Dracula
Who is Dracula: The iconic vampire, and owner of Hotel Transylvania.
Who voices him: Brian Hull (replacing Adam Sandler from the first three films). Hull previously played Drac in the Monster Pets spin-off, and also voiced numerous characters in the Pup Star series of videos.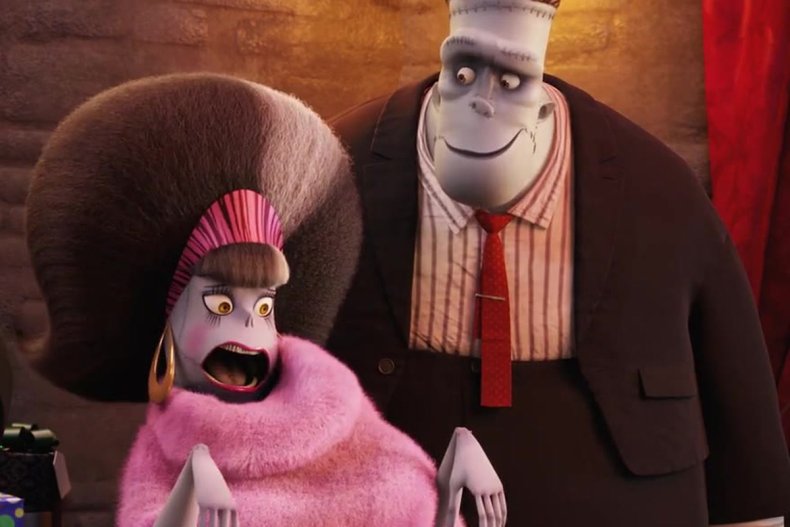 Brad Abrell - Frankenstein
Who is Frankenstein: The creature from the classic horror films, who hates fire and loves making himself to far-out locations.
Who voices him: Kevin James in the first three films, but in Transformania Brad Abrell, aka the Worm Guy from Men in Black whose voice resume includes Spongebob Squarepants and Gravity Falls.
Fran Drescher - Eunice
Who is Eunice: Frankenstein's wife, a very New York take on the classic Bride of Frankenstein.
Who voices her: Fran Drescher, famous for playing The Nanny in the 1990s. Despite having one of the most distinctive voices in Hollywood, Hotel Transylvania was his first major voice role.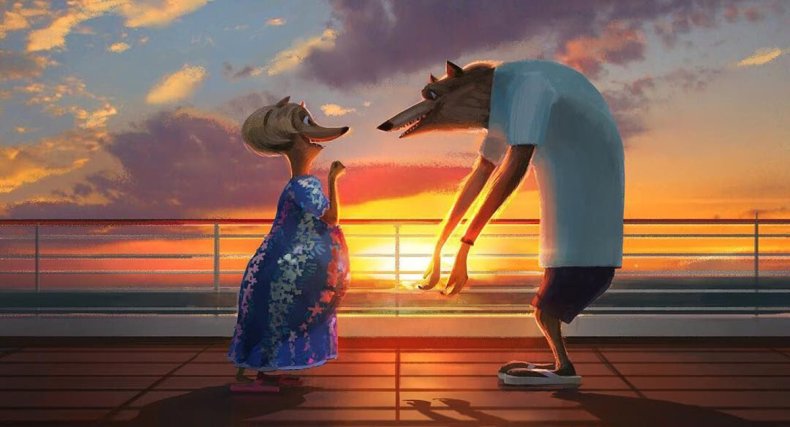 Steve Buscemi - Wayne
Who is Wayne: A werewolf and father of over 300 chaotic and unruly wolf-pups.
Who plays him: Steve Buscemi, whose 150-plus IMDb credits include Boardwalk Empire, The Sopranos and Reservoir Dogs. Voice roles include The Boss Baby, G-Force and Monster House.
Molly Shannon - Wanda
Who is Wanda: Wife and fellow werewolf to Wayne. The franchise has got many jokes out of the fact she always seems to be pregnant.
Who voices her: Molly Shannon, a former SNL cast member whose recent credits include The White Lotus and The Other Two. She has voiced characters on Bob's Burgers and the Spy Kids animated spin-off.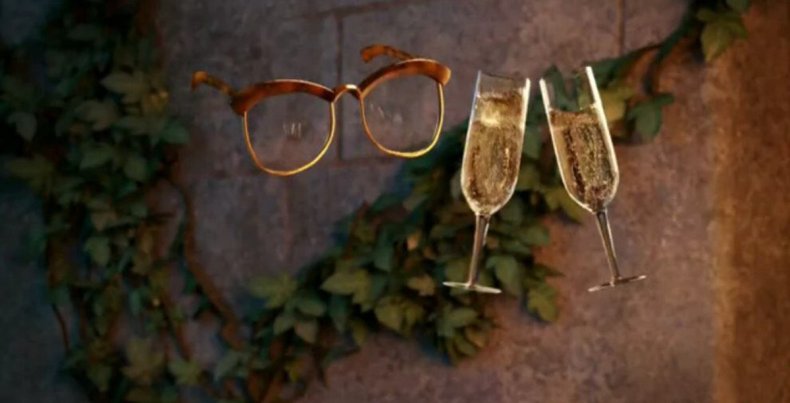 David Spade - Griffin
Who is Griffin: The invisible man, who keeps forgetting that he is invisible.
Who voices him: David Spade, staying on despite his frequent collaborators Sandler and James leaving. The Joe Dirt star voiced Kuzco in The Emperor's New Groove.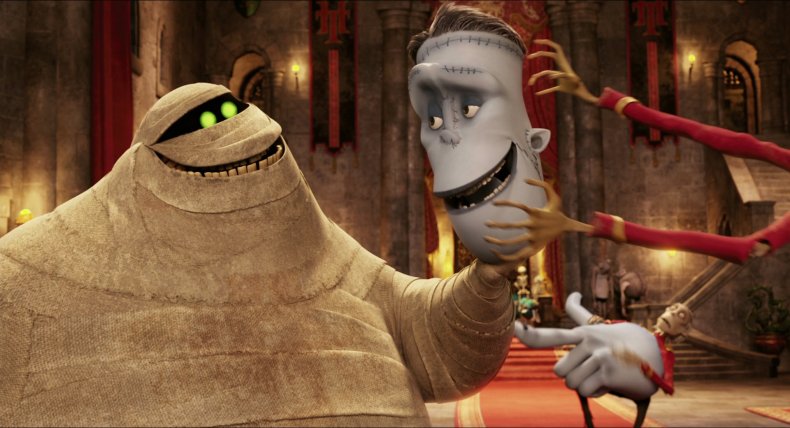 Keegan-Michael Key - Murray
Who is Murray: Hotel Transylvania's take on The Mummy. Like Imhotep before him, he can summon sandstorms.
Who voices him: Keegan Michael-Key, who replaced Cee-Lo Green after the first film. The Key and Peele and Friends From College actor has done voices for The Dark Crystal, Green Eggs and Ham and Toy Story 4.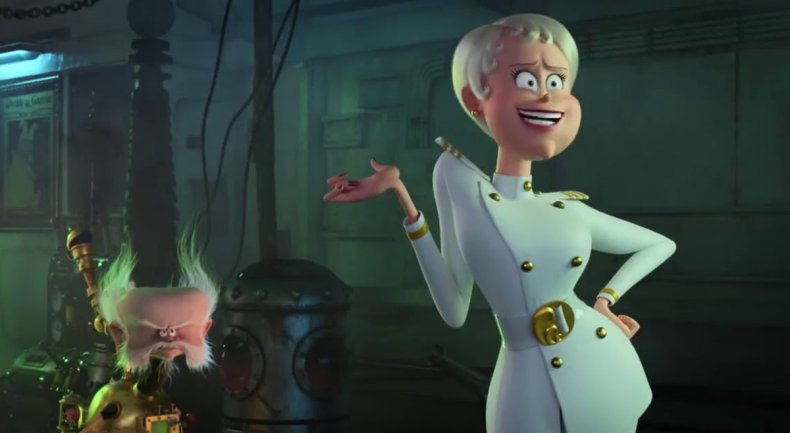 Jim Gaffigan - Van Helsing
Who is Van Helsing: The sworn enemy of Dracula and other monsters, introduced in Hotel Transylvania 3.
Who voices him: Jim Gaffigan, the stand-up comedian who has had voice turns in Stargirl, Bob's Burgers and Playmobil: The Movie.
Kathryn Hahn - Ericka
Who is Ericka: Monster cruise ship captain and daughter of Van Helsing, who at the end of Summer Vacation becomes Drac's fiance.
Who voices her: Kathryn Hahn, who became an internet phenomenon after playing Agatha in Wandavision (though she had worked extensively before then). Her voice credits include Doc Ock in Into the Spider-Verse and Central Park.