House Democrats Pressured To Impeach Trump By New Activist Campaign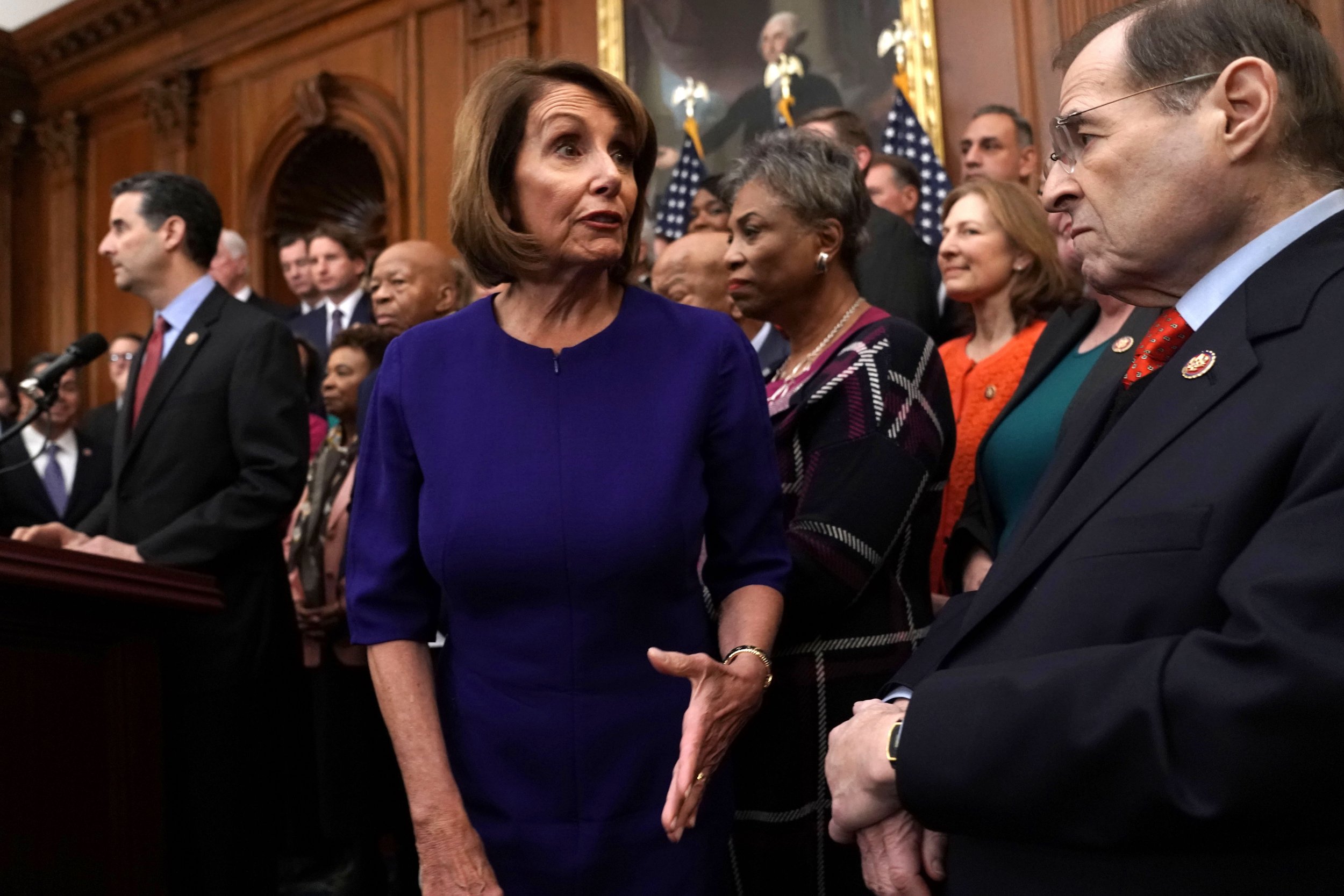 Another liberal activist organization is ramping up the pressure on House Democrats to launch impeachment proceedings against President Donald Trump, a move that leadership has continued to warn against amid low public approval rating for forcibly removing the president from office.
Stand Up America, a grassroots group that says it's comprised of nearly 2.4 million progressive members, will launch a new campaign Tuesday aimed at mobilizing people across the country to demand House Democrats open an impeachment inquiry—something a growing number of key lawmakers on the House Judiciary Committee already support.
The campaign will feature a push for constituents to call and visit their Democratic representatives to sway their opinion, in addition to digital advertisements funded by Stand Up America. The group points to findings by special counsel Robert Mueller's report, which includes nearly a dozen detailed instances where Trump tried to remove Mueller from his post, for why it believes impeachment "can't hold off any longer."
"It's time for every member of Congress to go on the record about whether they believe Trump's criminal conduct is acceptable," Stand Up America Founder and President Sean Eldridge told Newsweek in a statement.
Stand Up America joins the likes of MoveOn and Need to Impeach, other liberal organizations that advocate for impeachment. The growing number of calls for such a proceeding from activist groups could put the Democratic Party in a more politically difficult situation, with leadership concerned that such a divisive process could place Democrats in swing districts in peril come 2020.
House Speaker Nancy Pelosi has continued to tamp down calls for impeachment, despite saying the White House is "just crying out for impeachment" by stonewalling Democrats' congressional investigations and refusing to comply with subpoenas. The party already began the process of holding Attorney General William Barr in contempt of Congress for defying a subpoena for the unredacted Mueller report, a process that could also ensue with other administration officials who have refused to cooperate.
Rank-and-file Democrats have increasingly warned that opening an impeachment inquiry—a move that Democrats claim would grant them broader access to documents and a stronger argument in court—is inevitable.
"The president's behavior, in terms of his obstruction of justice, it's very clear. It's in plain sight. It cannot be denied. Yes, these could be impeachable offenses," Pelosi told reporters last week. "But…we want to follow the facts to get the truth to the American people...and that the president is engaged in a cover-up."
But Eldridge does not view impeachment proceedings as a potentially dangerous move that could endanger the Democrats' House majority. He formed Stand Up America after an unsuccessful 2014 bid for New York's 19th Congressional District and Trump's 2016 election.
"Inaction carries enormous risks—both politically and for our democracy," Eldridge said. "It would embolden Trump and set a dangerous precedent for future presidents."