The House of Representatives is teeing up a formal condemnation of President Donald Trump's choice to select his own Florida golf resort—Trump National Doral Miami—as the site for next year's G7 Summit.
The Rules Committee said Friday it will debate and amend a resolution on Tuesday that will oppose the decision and reject "his practice of accepting foreign government Emoluments without obtaining Congress' affirmative consent."
The resolution is largely symbolic, as it's a non-binding piece of legislation. But that didn't stop more than 129 House Republicans on Wednesday from voting with 225 Democrats for a resolution to rebuke Trump's sudden withdrawal of U.S. troops from Syria—a move that made the GOP members susceptible to public backlash from the president and one that apparently contributed to a dramatic White House meeting with congressional leaders.
The full text of the resolution is not yet available. It's unclear when it will receive a vote by the full House, but one could take place as early as sometime next week.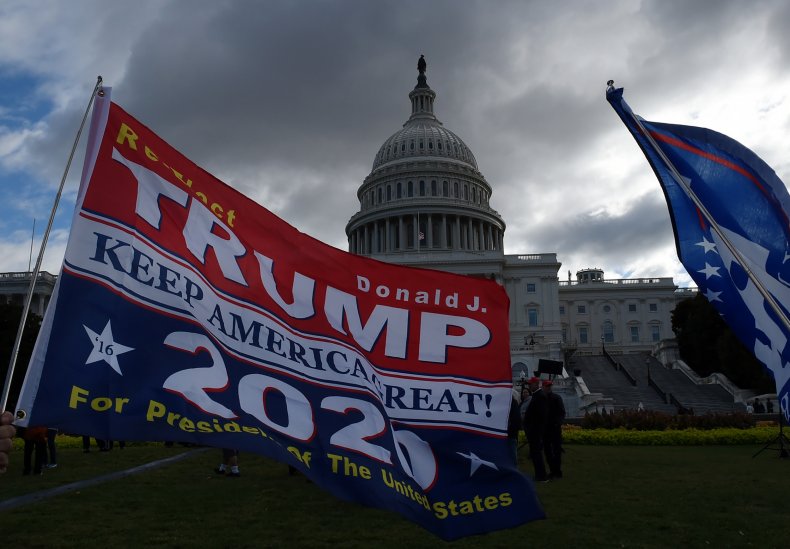 Democrats were quick to slam Trump's venue choice for the 2020 international summit after it was announced by acting Chief of Staff Mick Mulvaney on Thursday. They accused the president of once again violating the Constitution's Emoluments Clause, which states that, "without the Consent of the Congress," a sitting president may not "accept of any present, Emolument, Office, or Title, of any kind [whatsoever]" from a foreign leader or country or from U.S. government agencies.
Rep. Jerrold Nadler (D-N.Y.), chairman of the Judiciary Committee—the panel that is currently conducting a congressional investigation into Trump's move to host the G7 at his South Florida resort—characterized Trump's decision as "the most brazen examples yet of the President's corruption" and accused him of " exploiting his office and making official U.S. government decisions for his personal financial gain."
Mulvaney tried to put critics' concerns to rest by saying Trump will be operating the international event "at cost" and without profit, thus making the final bill for the government "dramatically cheaper" than compared to the other dozen sites that White House officials considered across the country. He said Doral had the most suitable facilities and locations than their competing options.
Mulvaney also denied the notion that hosting the event could afford Trump a good branding opportunity, considering the hundreds of government officials—both from abroad and domestically—who attend the G7 and the wide array of international press it receives.
"I would ask you all to consider the possibility Donald Trump's brand is probably strong enough as it is and doesn't need any more help on that," Mulvaney told reporters during a rare White House press briefing. "It's the most recognizable name in the English language and probably around the world right now."