How to Follow Voting Results in West Virginia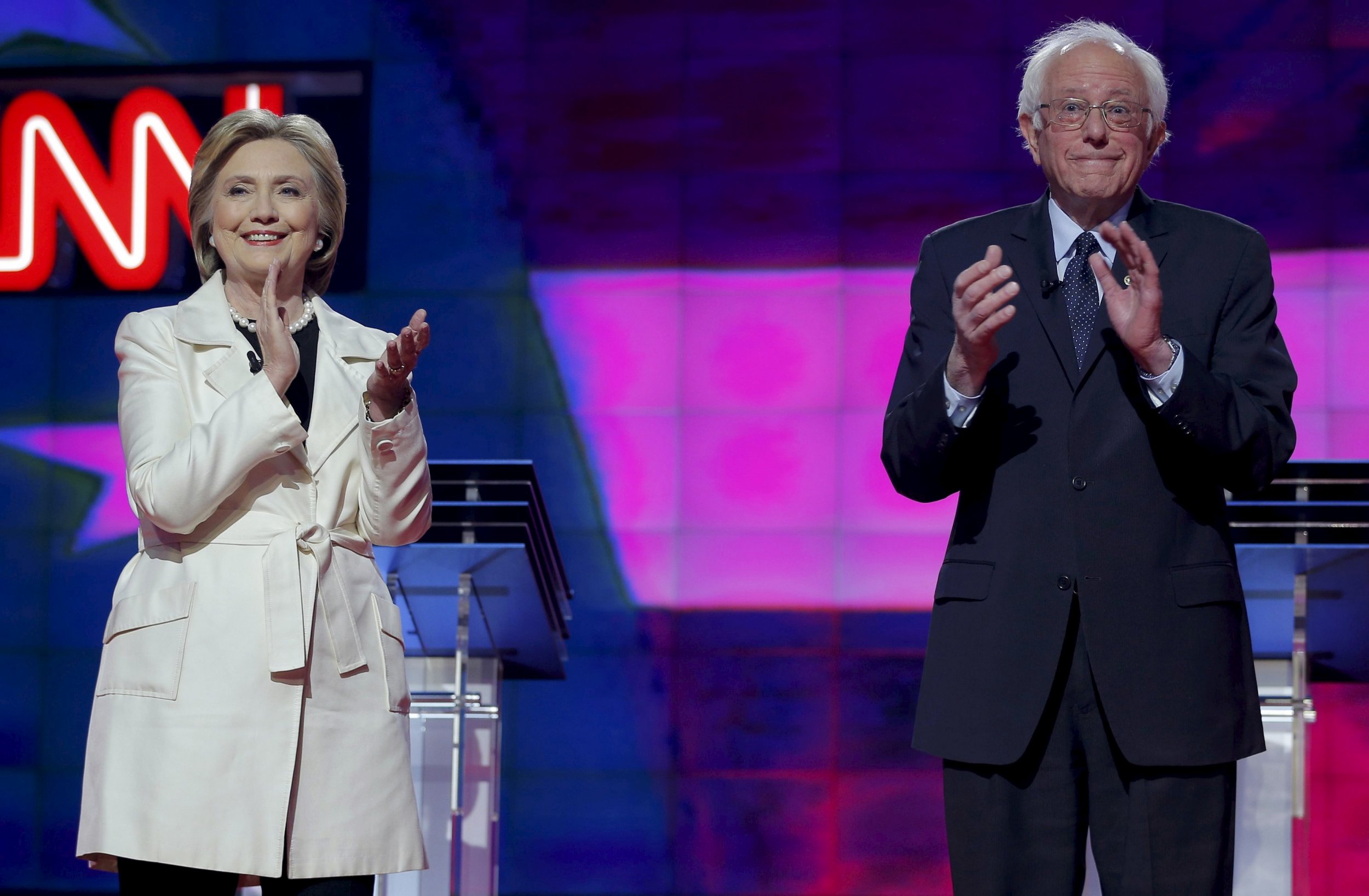 Residents in West Virginia are casting their ballots at the polls Tuesday, with the Democratic contest continuing between Hillary Clinton and Bernie Sanders, and Donald Trump looking to advance his delegate count as the only remaining Republican contender.
Sanders is leading Clinton in recent polls out of the Mountain State. The former secretary of state continues to sit well ahead of the Vermont senator in the overall pledged delegate count, with 1,705 to his 1,415. In the past week, each candidate has won a race—Sanders in Indiana on May 3 and Clinton in Guam on Saturday.
West Virginia has one of the highest levels of income inequality of any state in the country, and Sanders focused much of his attention on fighting both poverty and income inequality as he campaigned there.
"If we are able to win in West Virginia tomorrow, not only would we cut further into Secretary Clinton's lead, but it will send a powerful message to the Democratic party establishment about an issue at the heart of our campaign in that state: poverty," Sanders's campaign manager, Jeff Weaver, said Monday night in an email to supporters.
Newsweek subscription offers >
During the 2008 presidential election, Clinton defeated then-Senator Barack Obama in West Virginia. But her recent comments have caused voters to take issue with her campaign this year. During a town hall in March, when referring to the transition to clean energy, the Democratic front-runner said, "We're going to put a lot of coal miners and coal companies out of business."
In recent years, West Virginia coal-mining jobs have declined drastically: In the last quarter of 2011, the state had about 24,700 coal-mining jobs, compared with just 14,500 by the same period of 2015, according to The New York Times. Clinton since has apologized for the comment, but voters' opposition lingers.
"I am well aware of the politics in West Virginia," she told MSNBC last week, nodding to the Republicans' sweep during the 2014 midterm elections, which turned the state red. "It's gotten increasingly challenging for Democrats to be successful, and unfortunately, the political partisan attack on the efforts by our country to move more quickly toward a cleaner energy future has taken a toll."
Nebraska Republicans also are voting in their primary Tuesday, with Trump as the only remaining GOP candidate, after his win in Indiana last week forced Ted Cruz and John Kasich to exit the race. Both of the primaries in Nebraska and West Virginia likely will advance the New York billionaire closer to the 1,237 delegates he needs to become his party's 2016 nominee. The mogul currently is fewer than 200 delegates short of achieving his goal, and Republican National Committee Chairman Reince Priebus has deemed him the "presumptive nominee."
Newsweek subscription offers >
With the real estate tycoon the only hopeful standing, there isn't consensus in the party just yet. A growing list of Republicans are vowing not to support him as their nominee, nor attend the party's national convention in July.
Sanders previously won his party's March 5 Nebraska primary.
Polls in West Virginia close Tuesday at 7:30 p.m. Eastern time; in Nebraska, the polls are open until 8 p.m. in the Central Time Zone, and 7 p.m. in the Mountain Time Zone. After polls close, voters can follow real-time results on the West Virginia secretary of state's website and the Nebraska secretary of state's website.
Oregon's Republicans and Democrats, and Kentucky's Democrats, will vote in their states' primaries in the next round of presidential contests next Tuesday.
How to Follow Voting Results in West Virginia | U.S.