How Many Razzies Has Donald Trump Won? More Than You'd Think
Former president Donald Trump has had a career filled with ups and downs, a fact evidenced by his various award wins and nominations.
Before (and even during) his political venture, Trump was a star of TV, and occasionally of film too. Over the decades he's been nominated for Primetime Emmys, Teen Choice Awards, and the infamous Razzie Awards.
The Golden Raspberry Awards, or Razzies, are an annual event recognizing the worst movies and performances. Ironically, the main ceremony is often held the night before the Academy Awards, which awards the very best in film over the past year.
Some stars are repeat Razzie winners, such as Sylvester Stallone, Bruce Willis and Adam Sandler. In previous years, some stars have shown good humor by attending the ceremony and humbly accepting their Worst awards. Sandra Bullock famously accepted the Razzie Award before winning an Academy Award the next night.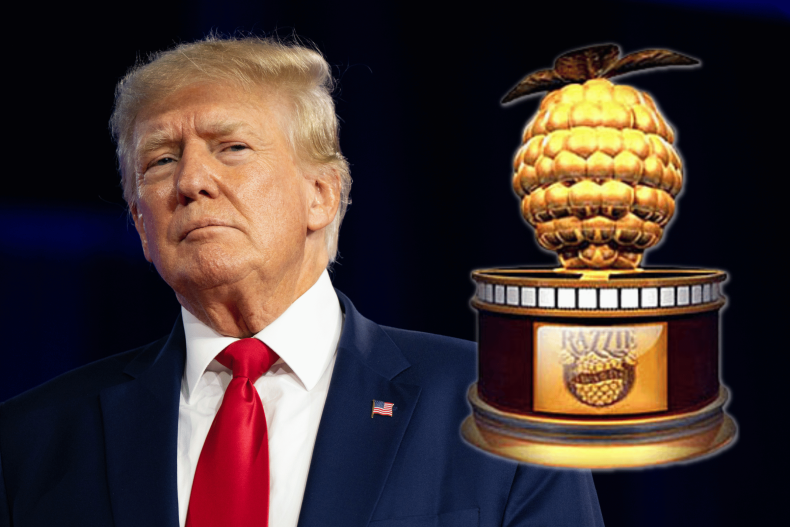 The Razzies acknowledge more than just actor and directors though, with reality star, businessman and former president Donald Trump a repeat winner across the years.
In total, Trump has won three Golden Raspberry Awards, and been nominated for four in total.
Trump was first recognized by the Razzies for his performance in the 1990 flop Ghosts Can't Do It. Trump appeared as himself in the romantic comedy and was nominated for Worst New Star and Worst Supporting Actor, winning the latter.
He lost out to future Academy Award winner Sofia Coppola for her role in The Godfather III in the Worst New Star category.
Trump went on to make a number of cameos as himself in TV and movies, escaping future nominations for appearing in the likes of Home Alone 2: Lost in New York.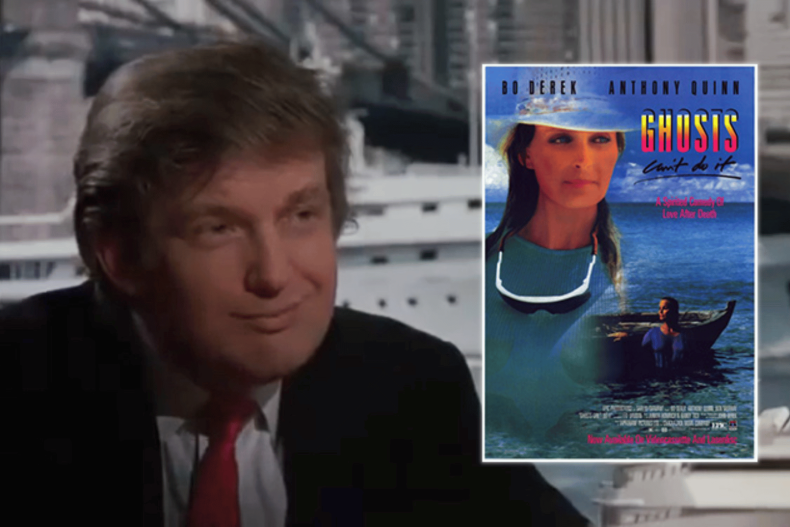 It wasn't until the the 39th annual Golden Raspberry Awards when Trump would be recognized again. This time he won the two awards he was nominated for: Worst Actor and Worst Screen Combo.
The movies in question that Trump received these accolades for were political documentaries Death of a Nation: Can We Save America a Second Time?, by Dinesh D'Souza and Fahrenheit 11/9 by Michael Moore.
The Worst Screen Combo award was given to Trump and "His Self Perpetuating Pettiness."
The nominations for this year's awards, the upcoming 43rd Golden Raspberry Awards were announced on January 22.
Blonde is the most nominated movie this year, closely followed by Machine Gun Kelly's Good Mourning, the Disney+ remake of Pinocchio and Marvel flop Morbius.
The winners of this year's Razzies will be announced on Saturday, March 11, 2023, the day before the 95th Academy Awards.