How Meghan Markle's Estranged Father Reacted to Birth of Baby Lilibet
Meghan Markle's estranged father sent "love and best wishes" to "my new granddaughter" baby Lilibet and "her mother" amid a three-year feud over his dealings with the media.
Thomas Markle did not use Meghan's name and did not describe her as his daughter during a brief statement to the Daily Mail.
He did make sure to point out Lilibet "Lili" Diana Mountbatten-Windsor, born on Friday, June 4, was "my new granddaughter."
The pair fell out after he was caught staging pictures for money with the paparazzi in the days leading up to her May 2018 wedding to Prince Harry.
Following the debacle he had a heart attack and pulled out of the ceremony, leaving Prince Charles to walk Meghan down the aisle.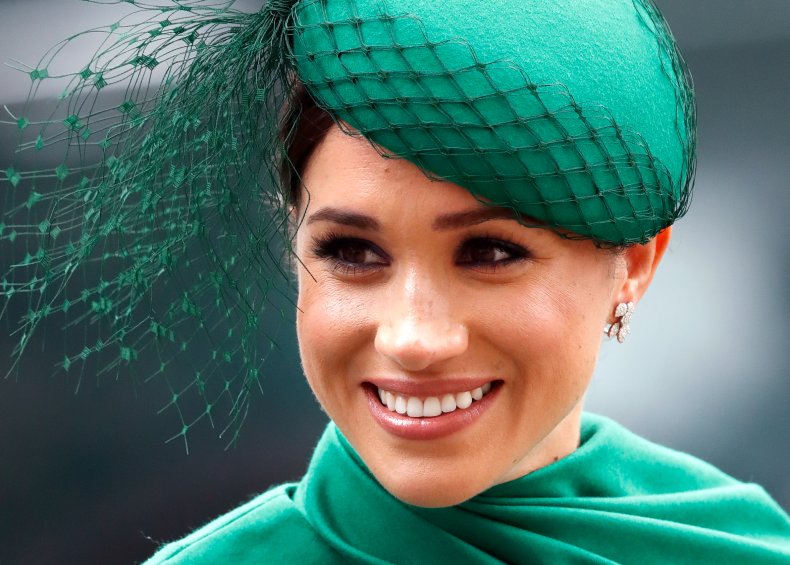 Thomas Markle told the Daily Mail: "I am very pleased with the announcement of the safe and healthy delivery of my new granddaughter, and I wish her and her mother all my love and best wishes."
The 76-year-old has never met Prince Harry, let alone their first child Archie Mountbatten-Windsor, born in May 2019.
There remains no sign of a reconciliation between them, with the feud further stoked by a recent lawsuit brought by Meghan against the Mail on Sunday tabloid.
Meghan wrote her father a letter asking him to stop talking to the media in August 2018, three months after the wedding.
It was then mentioned by five of her friends in interviews to People in 2019, which, he says, prompted him to give the letter to the Mail on Sunday.
The newspaper published substantial extracts of the handwritten note, sparking legal action from Meghan which dominated much of 2020 and the start of the year.
In a witness statement in January, Thomas Markle wrote: "The letter was not an attempt at a reconciliation. It was a criticism of me.
"The letter didn't say she loved me. It did not even ask how I was. It showed no concern about the fact I had suffered a heart attack and asked no questions about my health.
"It actually signalled the end of our relationship, not a reconciliation."
Meghan ultimately won the lawsuit, when a judge ruled the newspaper breached privacy and copyright law.
Harry and Meghan said in a statement on Sunday: "On June 4th, we were blessed with the arrival of our daughter, Lili.
"She is more than we could have ever imagined, and we remain grateful for the love and prayers we've felt from across the globe.
"Thank you for your continued kindness and support during this very special time for our family."