How Meghan Markle and Prince Harry's Life Has Dramatically Changed
Meghan Markle and Prince Harry's departure from royal life has seen them fight for racial equality, take on social media giants and relaunch themselves as public speakers. Here are some of the highlights so far.
The Duke and Duchess of Sussex announced they were stepping back as senior working members of the royal family in January.
After a flurry of final official engagements, they began the new era in April and have made headlines in both America and Britain since.
Free from the constraints of monarchy, where royals are not allowed to be political, their new approach has seen them outspoken and passionate on some new subjects.
Black Lives Matter
Meghan told the world that "George Floyd's life mattered" in a speech to graduating students of her former school at the start of June, after the 46-year-old died in police custody.
She backed the Black Lives Matter campaign and shared her own experiences growing up amid the Los Angeles race riots of the early 1990s.
Meghan spoke of her fear she would be criticized but added: "I realized the only wrong thing to say is to say nothing."
Prince Harry was not far behind her, describing institutional racism and unconscious bias as "endemic" in society during a speech for the Diana Awards last week.
This week, the Duke and Duchess triggered a fierce debate in Britain about the Commonwealth, which is made up almost entirely of territories from Britain's former empire.
Prince Harry said: "When you look across the Commonwealth, there is no way that we can move forward unless we acknowledge the past."
Meghan said: "It's not just in the big moments, it's in the quiet moments where racism and unconscious bias lies and hides and thrives.
"It makes it confusing for a lot of people to understand the role that they play in that, both passively and actively."
Archewell
Harry and Meghan in April announced the creation of a new charitable foundation, Archewell, which will bring their new projects together.
The organization draws its name from the Greek word Arche, meaning "source of action," the same inspiration as for their son Archie, one.
The foundation replaces Sussex Royal which had to be scrapped after Queen Elizabeth II instructed the couple not to trade off their connection to royalty.
Papers have now been filed to formally close the defunct organization and are being processed by Companies House.
Archewell is still awaiting a formal launch and does not yet have social media accounts or a website.
Stop Hate for Profit
Harry and Meghan have also taken on tech giants Facebook, backing a campaign to pressure advertisers into a boycott.
The couple indicated they had been calling chief executives of major corporations, across industries as diverse as media, tech, food and drink and fashion, urging them to stop advertising with Facebook and Instagram for the month of July.
A source told Newsweek in June: "As we've been developing Archewell, one of the areas The Duke and Duchess of Sussex have been keen to address is online hate speech, and we've been working with civil rights and racial justice groups on it.
"Over the past few weeks, in particular, this issue has become even more vital and they have been working to encourage global CEOs to stand in solidarity with a coalition of civil and racial justice groups like the NAACP, Color of Change, and the Anti-Defamation League, which are calling for structural changes to our online world."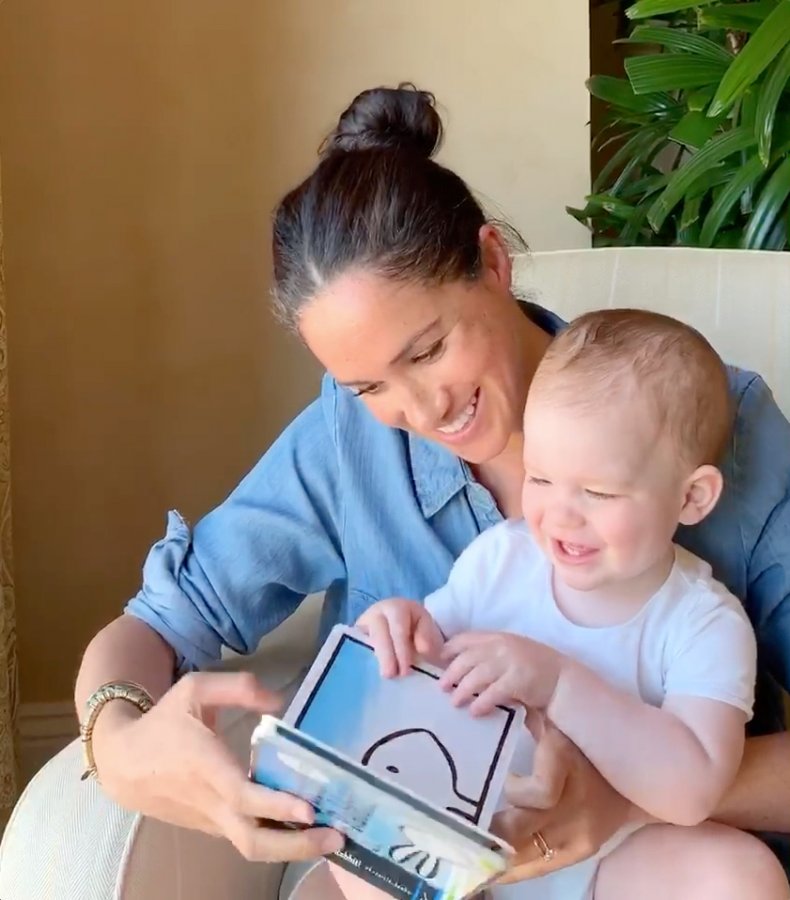 Harry Walker Agency
Meghan and Harry are not only pursuing good causes, they also need to make a living as part of a commitment to become financially independent.
The first sign of where they plan to make their money came in February when the duke did a talk for bankers from JP Morgan at a summit for investors held in Miami.
Then, last month, they signed to the Harry Walker Agency, favored by famous names including Barack and Michelle Obama and Bill and Hillary Clinton.
"Unprotected" by Kensington Palace
Meghan launched legal action against U.K. tabloid the Mail on Sunday in the autumn after it printed a letter she sent her father Thomas Markle.
The privacy and copyright case was always likely to be dramatic as the duke and duchess will likely both have to give evidence.
However, Meghan's latest court filing accuses Kensington Palace of failing to defend her in the face of false stories by the British press while she was pregnant with Baby Archie.
The documents, seen by Newsweek, read: "[Meghan] had become the subject of a large number of false and damaging articles by the UK tabloid media, specifically by the defendant [the publisher of the Mail on Sunday], which caused tremendous emotional distress and damage to her mental health.
"As her friends had never seen her in this state before, they were rightly concerned for her welfare, specifically as she was pregnant, unprotected by the Institution, and prohibited from defending herself."