How Prince William Launched U.S. Charm Offensive in Year Before His 40th
Prince William has staged a U.S. charm offensive over the past year which is expected to culminate in a visit to America in the fall.
The Duke of Cambridge wrote for an American magazine, risked his reputation delving into U.S. politics and had a love-in with Tom Cruise all while preparing to take his climate change awards to the states.
It came on the back of an extended period when William and Kate Middleton focused on U.K. issues during the coronavirus pandemic, including supporting the NHS and British key workers as well as enjoying traditional English holidays at the seaside.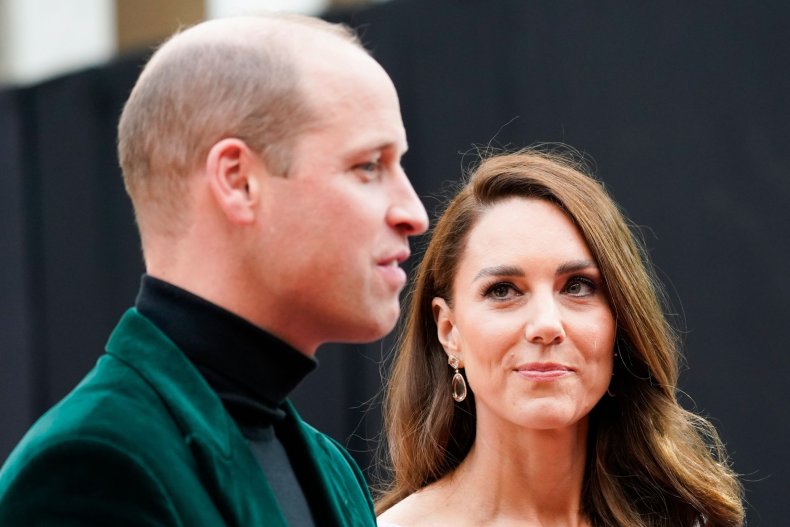 William and Kate Take the Earthshot Prize to America
Prince William's major contribution to tackling climate change, the Earthshot Prize, rewards innovative solutions to the crisis and will come to America in 2022.
That will likely mean a U.S. visit by William and Kate, which based on the timing of the inaugural 2021 ceremony, will likely be in October.
Earthshot, backed by the likes of Cate Blanchett and Shakira, gives out £1 million (about $1.23 million) to prize winners and five are chosen each year.
If William and Kate do travel to the ceremony, it will be the first major royal visit to America since Harry and Meghan moved there on quitting royal duties in March 2020.
There have been few indications the rift between Meghan and William has healed more than two years later.
Prince William's
People
Interview
The Duke of Cambridge has, however, shown he can still make headlines in America and was on the cover of People twice in the weeks around the first Earthshot Prize ceremony.
First, in late September 2021, historian Robert Lacey wrote a cover essay for the magazine in which he proclaimed William the new leader of the monarchy.
The Battle of Brothers author wrote: "The British throne has survived beheading, exile and enough scandal to stock entire libraries. Now a new leader—William, not Charles—is paving the way forward."
Then, the following month, William gave the magazine an interview promoting Earthshot and offering exclusive behind the scenes pictures from the ceremony.
William told People: "This is just the start. I'm thrilled that in 2022, The Earthshot Prize will be heading to the United States, where we will continue to spread this vital message of urgency, optimism and action."
William and Kate Share the Red Carpet With Tom Cruise
The Cambridges had a love affair with Tom Cruise in the summer and were photographed on the red carpet with him for the premiere of Top Gun: Maverick.
Quoted by Vanity Fair, Tom Cruise said: "We have a lot in common. We both love England and we're both aviators, we both love flying."
Co-star Jon Hamm also gushed during an appearance on The Tonight Show with Jimmy Fallon about meeting William alongside Miles Teller.
He said: "He geeked out a little on Prince William's eyes. I remember him coming back afterwards and he was like, 'They're so blue. I got lost in his eyes.'"
Prince William Writes to Partner of Capitol Riots Officer
William stepped out of his comfort zone and onto dangerous political ground the royals rarely occupy when he wrote a letter to Sandra Garza, the partner of Capitol riot police officer Brian Sicknick.
In a November 2021 letter, he wrote: "Please forgive me if I am intruding but I wanted to write and let you know how sorry I am about the death of your partner, Brian.
"Having recently watched documentary footage of the harrowing events that took place at the Capitol building I wanted to acknowledge the patriotism and selflessness of Brian.
"I was terribly saddened to hear that he passed away the following day and hope that you can take some comfort from knowing that it is thanks to law enforcement officers like Brian that the situation did not escalate further and democracy was upheld."
For more royal news and commentary check out Newsweek's The Royal Report podcast: