How Princess Diana Wanted To Move to America With Harry and William
Princess Diana considered moving to America to free herself from the paparazzi, decades before Prince Harry and Meghan Markle made the switch themselves.
The Princess of Wales and Prince Charles finally divorced in 1996 after four years of separation, leaving Diana free to plan her future.
Before her death in a Paris car crash a year later, she spoke to several friends and relatives about a possible move to the U.S.
And she even hoped a new life outside Britain might save her from the paparazzi.
Her former Paul Burrell told Good Morning America in 2006 she was eyeing up "a lovely house ... saw all the plans for it. It was going to be in Malibu."
He added: "She said, 'This is our new life, just won't it be great, think of the lifestyle, the boys—nobody's judgmental here in America, you don't have the class system, you don't have the establishment.'"
Burrell is a controversial character in Britain, having published Diana's private letters in a book about her life, prompting Prince William and Prince Harry to say they found the betrayal "deeply painful."
However, the former palace employee was not the only one to who Diana spoke about her plans.
The princess' sister, Lady Sarah McCorquodale, told the police investigation into her death: "As for any other future plans, Diana had talked about living in America or France but these were just options. She had seen our brother, Charles [Spencer], escape abroad from the paparazzi and this appealed to her."
And close friend Lucia Flecha de Lima told police: "She talked of future plans but was confused about her future. Sometimes she said she would love to move to America."
Harry and Meghan have also said they moved to America to escape the media though they have had attention from the paparazzi.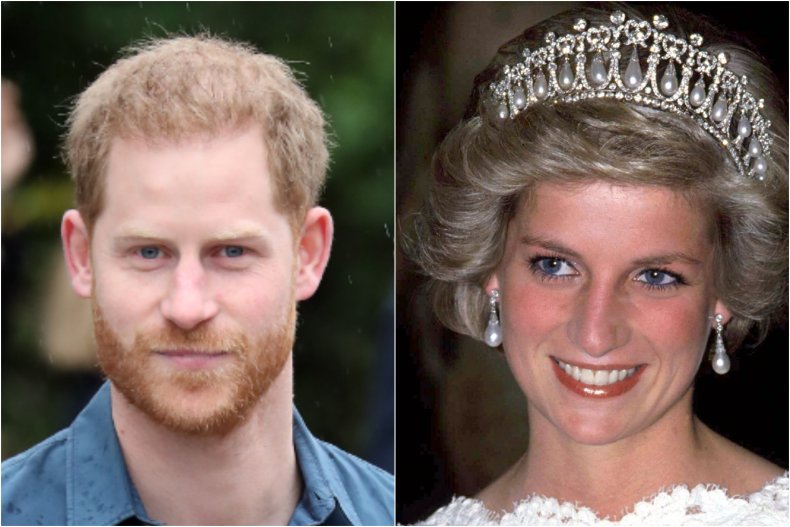 During their first few months in California, a picture agency sold photos of their son Archie Mountbatten-Windsor playing in the private grounds of Tyler Perry's Los Angeles mansion.
The images were published in German mass-market tabloid magazine Bunte, as Newsweek revealed.
Meghan was also photographed collecting son Archie from kindergarten after his first day, Prince Harry told the Armchair Expert podcast in May.
He said: "Page Six of the New York Post, they took photos of my son being picked up from school on his first day."
The prince added: "It's this sort of rabid feeding frenzy, and going back to the kids point it's absolutely true. These kids don't get a choice; they don't get a say in it.
"If it [paparazzi attention] becomes any worse then what you're basically accepting is... let's punish people who have got a talent and have literally worked their asses off to get to a point where, yes, they're making money and, yes, their fans are contributing to that but they're bringing entertainment and value to society."
After initially staying in Los Angeles at Tyler Perry's mansion, the Sussexes bought their own home in Montecito, Santa Barbara.
Prince Harry has been back to Britain only twice, for Prince Philip's funeral and to unveil a statue of Diana.
Meghan is yet to return to the U.K. but may potentially get an invite to the Platinum Jubilee celebrations next year.