How Russia's Reserve Forces Compare to U.S. Counterparts
After Russian President Vladimir Putin announced a partial mobilization earlier this week, calling up 300,000 members of the Russian Army reserves to fight in Ukraine, the Pentagon pointed out on Thursday that Russia's reserves are different from U.S. reserves.
Speaking at a news conference on Wednesday, Pentagon Press Secretary Air Force Brigadier General Pat Ryder said Putin's mobilization "would primarily be reservists or members of the Russian military that had retired."
Ryder said these Russian reserves were not like U.S. reserve formations. He said that in the U.S., reserve troops are fully trained and ready to deploy "in hours, days or weeks, as needed."
According to Ryder, the Russian reserves are primarily made up of soldiers who have completed their service obligations and are being called to return to duty. "It's our assessment that it would take time for Russia to train, prepare and equip these forces," he said.
According to the Armed Services Vocational Aptitude Battery's website, members of the U.S. Army reserve serve part-time and receive "considerable training" for their chosen job.
Unlike American troops on active duty that can be stationed anywhere in the world, reservists in the U.S. Army are stationed near where they live and they are only sent out of the country if their unit is called for international duty, allowing those troops to continue their civilian careers or education.
Russia has the potential to call up two million military reserves if it wants to, but only a fraction of those troops regularly receive refresher training and are prepared for war.
The percentage of reservists that receive refresher training after completing their initial term of service has historically been around 10 percent, according to the Center for Strategic and International Studies. The Institute for the Study of War said that, unlike the U.S., Russia lacks the capacity to train all its reserves on an ongoing basis.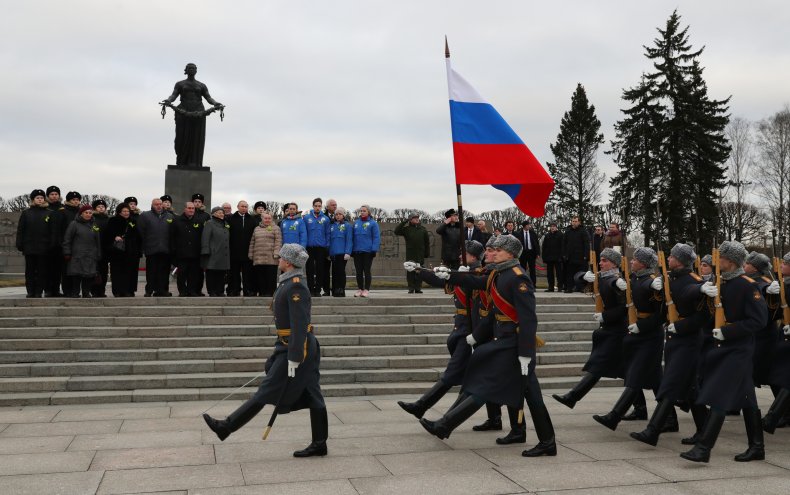 Last year, the Russian military started a new initiative aimed at increasing its war-ready reserves — the Russian Combat Army Reserve (BARS-2021) intends to establish an active reserve by recruiting volunteers for three-year contract service, paying them in a similar way to U.S. and NATO reserves. BARS-2021 aims to ensure these part-time reservists would participate in monthly training to ensure they were ready for war while keeping their civilian occupations.
In the Wednesday press conference, Ryder also said that the mobilization may end up being a failure for Putin.
Putin announced Russia's first partial mobilization since World War II on Wednesday. In a televised national address, Putin said that reservists and former military personnel with "certain military specialties and relevant experience" will be subject to conscription.
The partial mobilization follows a Ukrainian counteroffensive in the east and south of the country, pushing back Russian forces from areas they had captured early in the war, which began on February 24. Ukraine says it recaptured 6,000 square kilometers (2,300 square miles) of territory from Russia earlier this month, forcing the Russian military back into the eastern region of Kharkiv and the southern region of Kherson.
Newsweek has reached out to the Russian foreign ministry for comment.
Russia is also reportedly looking to carry out referendums in occupied parts of Ukraine for those areas to join Russia. Ukraine's security agency and Western officials claim that these votes are likely to be rigged so that more people vote in favor of becoming part of Russia.