How to Stop Europe's Jewish Exodus to Israel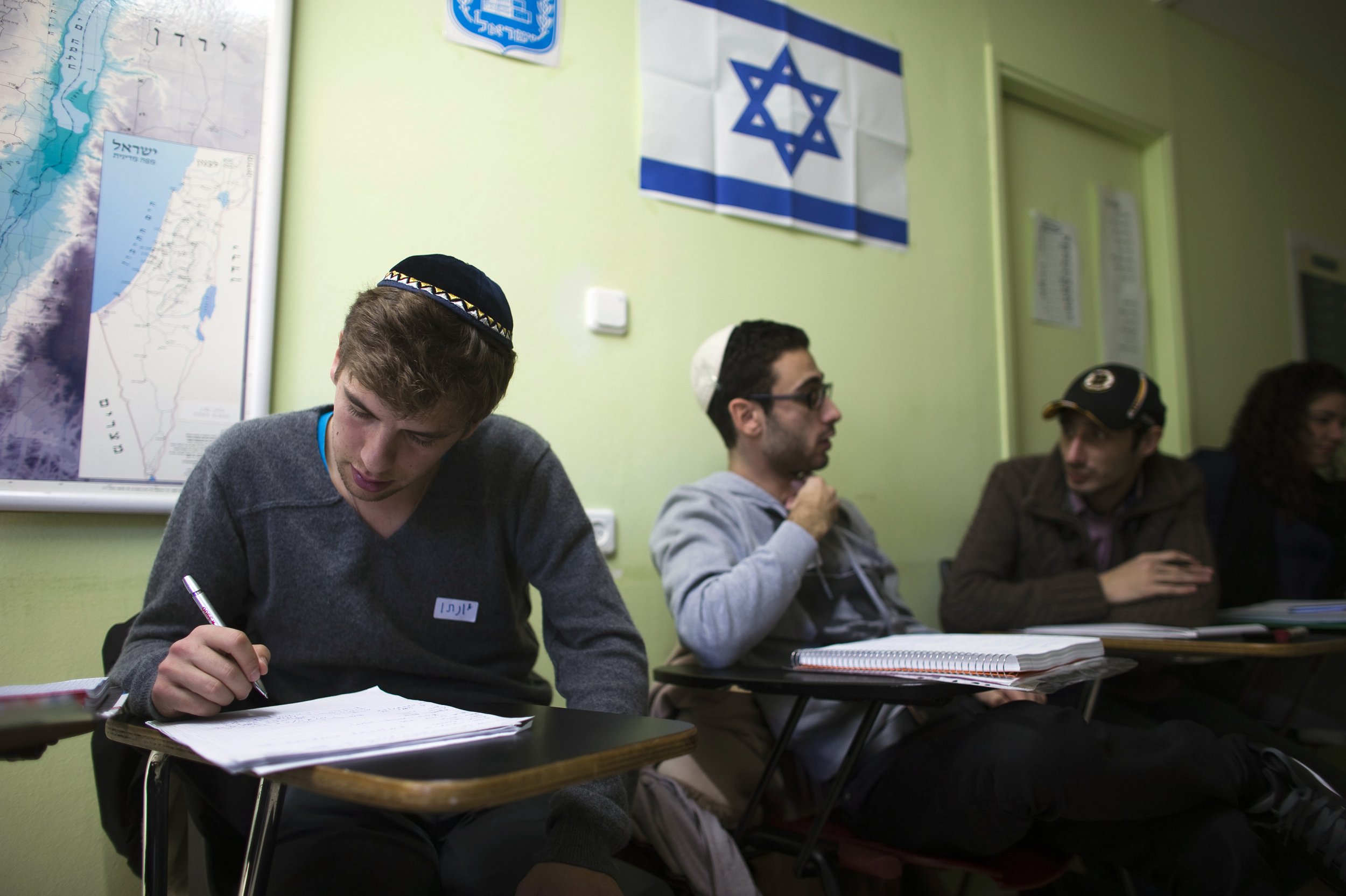 Figures revealed in the media recently put aliyah—the immigration of Jews to Israel—from Europe at a high, especially from France, home to the continent's largest Jewish community. With a total of some 7,000 Jews leaving France for the Jewish state last year alone, I have been repeatedly asked the reasons for this and whether it serves as a sign that there is no future for Jews in Europe.
This last question in particular rankles me, as I have often stated that Jews may and must continue to command a home in their European homelands for as long as they so choose, and I continue to call on both national administrations and European institutions to vigorously defend their security and allow them to remain a part of Europe's diverse society.
For me, one reason for this rise in immigration to Israel from France is inevitably the increased rate of anti-Semitic incidents occurring in France. The problem has escalated this year, with the Charlie Hebdo and Hypercacher attacks in January and November's simultaneous terrorist attacks in Paris creating mass casualties in numbers not seen in Europe for many years and also extending the targets beyond European Jewry.
European Jews considering immigrating to Israel are likely afraid. Perhaps they also feel that European governments have not previously had to face such a heightened terrorism risk and therefore aren't equipped to deal with it, unlike Israel with all its various mechanisms in place. The statistics also show that countries not subjected to terror attacks did not see a marked growth in aliyah to Israel. Governments must do all that is in their power to tackle the blight of anti-Semitism and assure Jews of their safety in Europe, in order to counter the arguments in favor of immigration to Israel. Europe's Jews shouldn't be forced to uproot themselves and move to Israel over fears for their security.
Despite wild predictions of likely increases in aliyah, the reality is that the majority of European Jews will remain in Europe. I believe it is the responsibility of all European rabbis and community leaders to stand up in defense of the right of European Jews to remain in Europe, to support and encourage their pride in their European heritage, and to fight for their safety and security.
Whilst there has been an inevitable increase in aliyah in the past year, especially from France, it is important to keep some perspective. French Jews have long had a reputation for their strong attachment to the Jewish state and, as such, always form a large part of these statistics. Whilst 7,000-plus seems like a large number, when you consider that there are more than 600,000 Jews in France those figures show that a very large majority of French Jews wish to remain in France and to remain French.
Whilst fear of rising anti-Semitism most certainly leads to the decision by many to make the move to Israel, it is important to recognize that many make the move to Israel in solidarity with the Jewish state and not as a means of escaping their European homelands.
Europe's leaders are beginning to wake up to the threat to the social diversity that forms a key part of the European project. The European Commission's first vice president Frans Timmermans has repeatedly stressed that "if there's no future for Jews in Europe, there's no future for Europe," culminating in his decision to appoint the first special coordinator on anti-Semitism who will directly report to him on this issue. That was one of my key requests in my meetings with European leaders following this year's attacks—to ensure their response to violence was not only the promise of additional security measures, however essential they may be both to our physical and mental wellbeing.
Our European governments, leaders and institutions must dedicate adequate funds, not only for the provision of security for Jewish institutions, but also for the development of infrastructure—schools, kindergartens, synagogues and community centers—as these serve as the only real indicator of the future for European Jewry.
Where there are community centers, Jewish life—with all that it contributes to the richness of wider European society—will remain. Furthermore, in order for communities to thrive they must be assured of their fundamental rights to live according to their beliefs, which is why I call on governments to adopt a zero-tolerance policy on any attempt from within political parties and coming out of our European institutions to legislate against ritual practice.
The idea of Jews feeling insecure in their homes and searching for a safer place is nothing new—indeed, it's a recurring theme throughout Jewish history. We welcome the commitment of Europe's leaders to providing them with that safe place—and now we wait for further action to make this a reality for those hundreds of thousands of European Jews who seek it.
Rabbi Menachem Margolin is the General Director of the European Jewish Association.