How Student Debt Cancelation Would Change Our Lives: 10 Americans
From skipping meals, losing sleep and being forced to go without required medical treatment: the weight of student debt plays a heavy toll on the everyday lives of many Americans.
Those struggling with a crippling debt are eagerly awaiting a decision on whether the pause on student loan repayments will be extended once again at the end of August. Without an extension, they'll be forced to cope with making repayments amid a cost-of-living crisis and surging inflation.
But a bigger question is whether President Joe Biden will forgive some of the $1.7 trillion in student loan debt collectively owed by about 45 million Americans.
The president is considering forgiving $10,000 in federal student loan debt for most borrowers, according to a recent Bloomberg report. He is also weighing another extension on the payment pause—moves that aim to appeal to young voters ahead of the November midterm elections.
But those plans fall short of what some Democrats and advocates have been pushing for: they want the president to wipe away at least $50,000 in debt per borrower. The president told reporters recently that he'll make a decision on the issue "by the end of August."
As the clock ticks for Biden to follow thorough on campaign promises about canceling student debt, Newsweek spoke to 10 Americans—spanning three generations—about how their lives would be transformed if their student debt was canceled.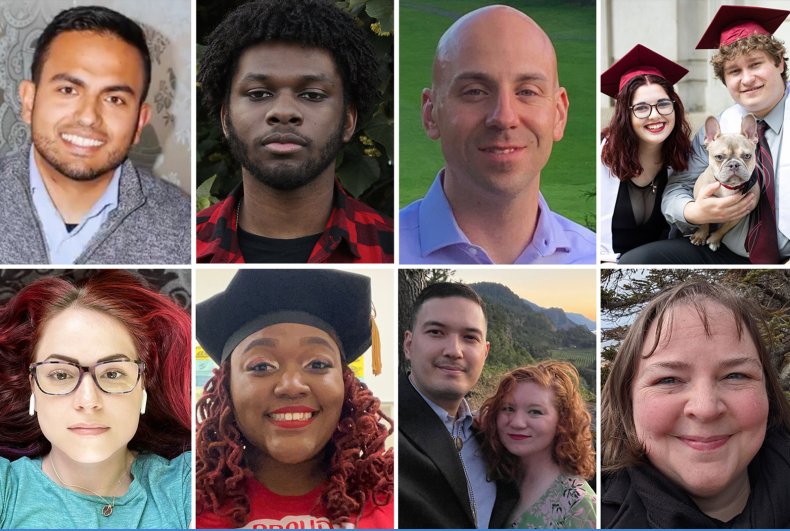 Charquita Arnold-Whitaker, 34
Arnold-Whitaker, a teacher living in Vallejo, California, earned her undergraduate degree from Albany State University in Georgia. She went on to get a master's degree at Nova Southeastern University in Florida and most recently, a doctorate in education from Alliant International University in California.
But student loan debt—hers is more than $100,000—is "casting a shadow over the joy I should feel after the monumental accomplishments I struggled to get," she told Newsweek.
"I dragged my soul to the finish line through a devastating pandemic. I stayed out of trouble and followed the rules, but my history of poverty—the generational curse many Black and Brown folks face—it won't let me be great."
The debt "seems like a punishment for growing up poor and daring to reach for something higher," she added. "It is keeping me in a cycle of debt that I fear I may never break free from."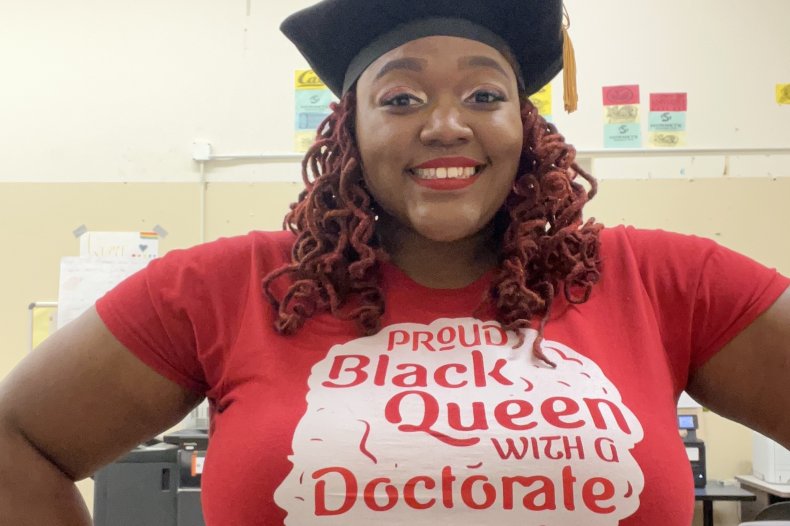 That debt being forgiven would feel like reparations, Arnold-Whitaker said. It would be like "my country acknowledged the major roadblocks it created and supported (state-sanctioned oppression) for my ancestors and understand how it is still impacting my people," she added.
If a significant amount of her debt was canceled, it "would drastically change my debt to income ratio and make it so that I worry and stress less and enjoy my life more," she said.
Caren Custer, 49
Custer didn't attend her first college class until she was 34. She earned three degrees between 2007 and 2016 from Augsburg University in her hometown of Minneapolis.
Those qualifications didn't lead to a promotion with her current employer and she hasn't been successful in finding a better paid role, she told Newsweek.
She told Newsweek of the difficult measures she has taken to make ends meet, including forgoing meals and adjusting their thermostat when needed in an effort to lower energy bills.
"I've taken to skipping meals 3-4 times per week to make our food budget stretch further for the rest of the family," she said. "My husband and I share a single rapidly aging vehicle that is becoming increasingly expensive to maintain. Once this vehicle dies, we'll both have to use public transportation."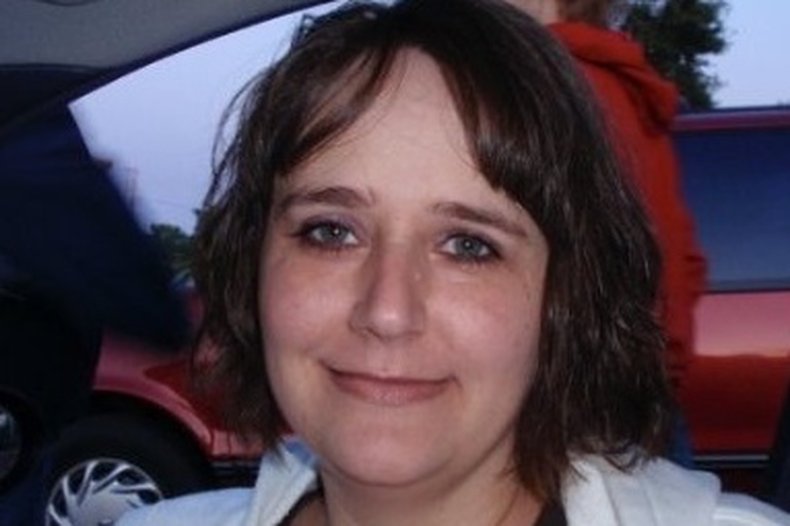 She has enrolled in an income-driven repayment plan for her federal loans, but will struggle when repayments resume.
"I haven't been sleeping well for months, worrying about how we'll pay our bills. I know that I'll have to pick up a second job just to help make ends meet, which will in turn increase the federal loan payments," she said.
If loans were forgiven, she and her husband would be able to save for a new vehicle and save for their retirement. "Fingers crossed I'd be able to sleep again at night," she said.
Sean Wiggs, 21
Wiggs is a studying computer science at the University of North Carolina at Charlotte and is also a digital strategist for the nonprofit Gen-Z for Change.
The student debt he has accumulated so far "has been a cloud of uncertainty and depression for the entirety of my college career," Wiggs told Newsweek.
"I didn't qualify for any needs-based scholarships and the merit-based scholarships were only a drop in the bucket."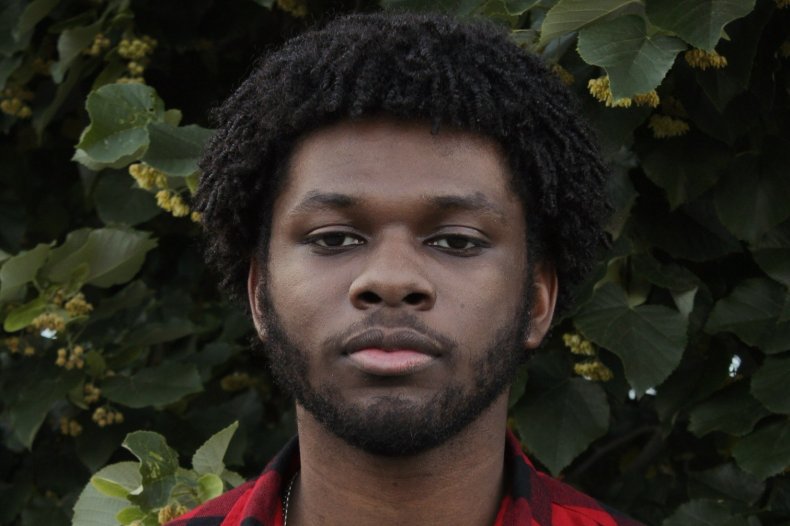 A serious medical emergency during his first semester "added another layer of not only stress but debt on top of the already growing student debt," he said.
Debt cancellation would give him the freedom to enjoy college like many of his peers, he said. "I can't afford to party and goof off the way they can because of the tens of thousands of dollars each year of school is costing me," he said.
"I want to be able to focus on my activism work when I graduate, but I am not awarded that freedom because of the debt I would have accumulated by then. Debt cancellation gives students like me the same freedoms that more wealthy students have always been awarded."
Anna Bach, 22
Bach studied at Central Washington University in Ellensburg, Washington.
Raised by grandparents who couldn't afford to send her to school, she took out the maximum amount of federal student loans every year so she could afford her apartment while working part-time.
She and her husband have a combined $60,000 in debt, she told Newsweek.
The couple, who share an apartment with her brother, both work full-time but are "barely surviving," she said. "We haven't had to make any payments on our loans yet, and we don't really have the money to even do so."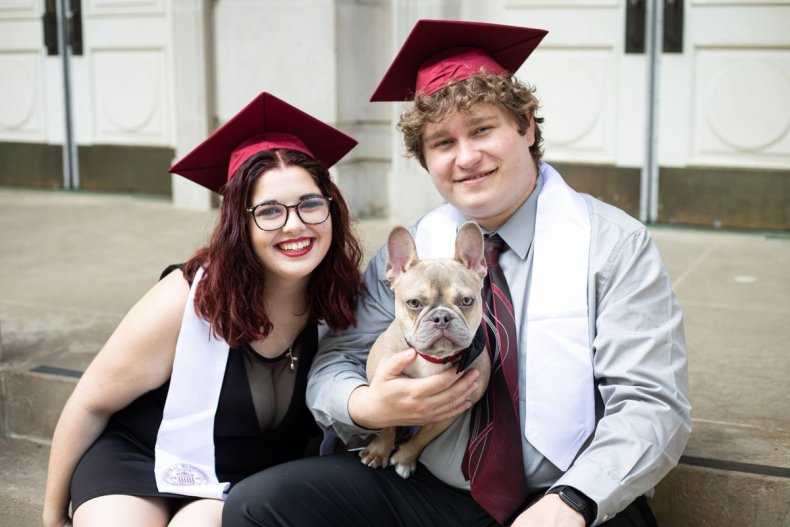 If payments resume, Bach says they'll have to start living on ramen (noodles).
"Having loans eliminated would mean that we can start looking at being able to save up to live by ourselves without a roommate," she said.
"It would mean we could start saving up to one day be able to buy a house. At this rate, without them being cancelled, we will be stuck with a roommate and paying rent that just keeps going up and up and never being able to make enough to keep up."
Joseph Frusci, 40
Frusci owes about $160,000. He studied at American Military University in West Virginia, earning bachelor's and master's degrees in history and as well as a master's degree in information systems security, before going on to get his doctorate in education at Northeastern University in Boston.
A U.S. Army veteran, he spent a decade working in IT and cybersecurity in New York City. Now, he teaches at Staten Island Technical High School and is also an adjunct assistant professor of history at the College of Staten Island.
"I have to work these two jobs to be able to pay my mortgage and keep up with student loan payments that will be $740 a month once repayment starts again," he said.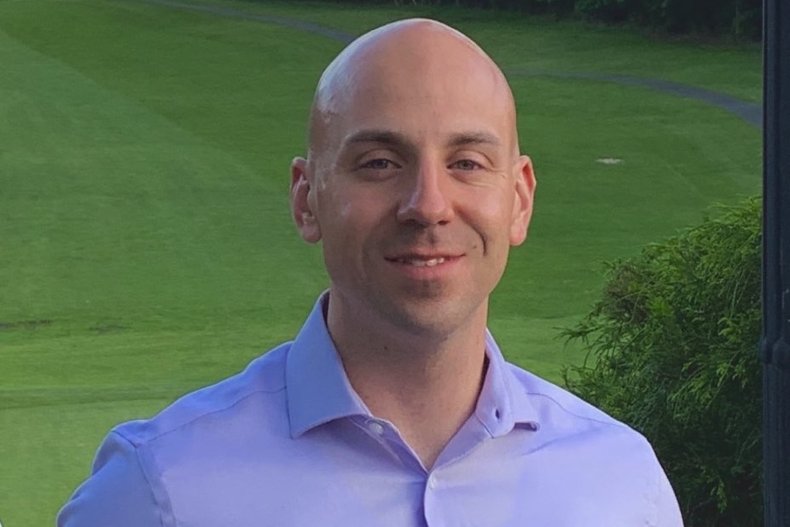 He is in the Public Service Loan Forgiveness program, which forgives the debt of borrowers after 120 qualifying payments are made. But he has about seven years left before his debt could be erased, he said.
"If debt was canceled, I will be able to easier afford my mortgage, invest more of my money, and be able to better contribute to the consumer economy," he said.
"I will also be able to legally marry my girlfriend. Under my current [income-based repayment] plan, her salary and mine would be combined when I have to certify my income every year... This would double my monthly payments, which are unaffordable.
"I'm fortunate to love both jobs, but not everyone with student debt is able to do what I'm doing to make ends meet."
Jesseca Cox, 34
Cox, a behavior consultant from Kentucky, studied at Bellarmine University for her undergraduate degree and at the University of Louisville for a postgraduate degree.
Cox tried working towards having her debt forgiven through the Public Service Loan Forgiveness Program, but says months of payments were not counted despite her being a state employee.
"It has made it difficult to save for emergencies and other expenses like a house. I had to buy a house without a down payment which made my mortgage so much higher," Cox told Newsweek.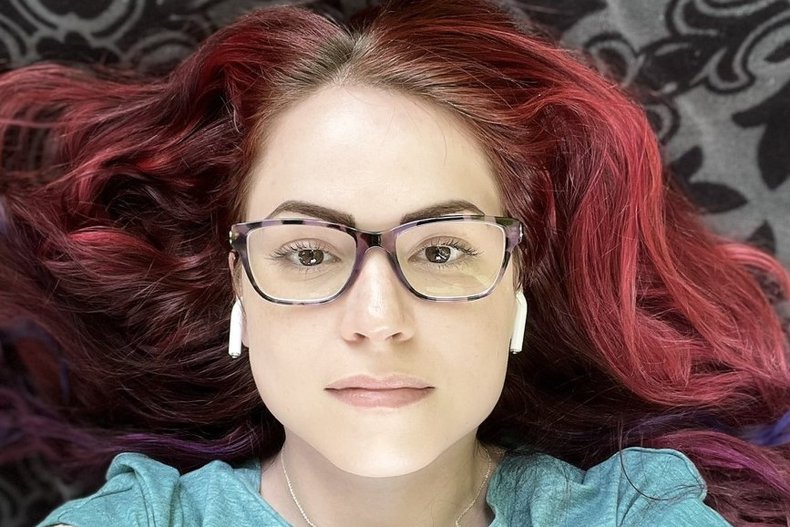 "I can't afford a car payment, and when I drive so much for work my car is falling apart. Vacations are near impossible. Medical needs go unmet because I can't afford the bills."
Not having to make student loan payments during the COVID-19 pandemic showed how much the debt had impacted her, she said.
"My credit score will never be excellent despite having no significant debt other than my home," she said. "If they were canceled I could have a safe car for work, have a work/life balance, and afford medical care I need after contracting long COVID. I also want kids, but I can't afford them at all."
Salaam Bhatti, 36
Bhatti, the deputy director of the Virginia Poverty Law Center, has paid off his debt from college. But his law school debt of about $260,000 is stilling hanging over him.
He's on track to have that debt forgiven under the PSLF program, he says, but is worried about whether or not that will actually happen.
"That seems to be contingent on who the president is because during Trump's term, most people didn't get their PSLF honored," he told Newsweek. "So this is one reason the 2024 election worries me."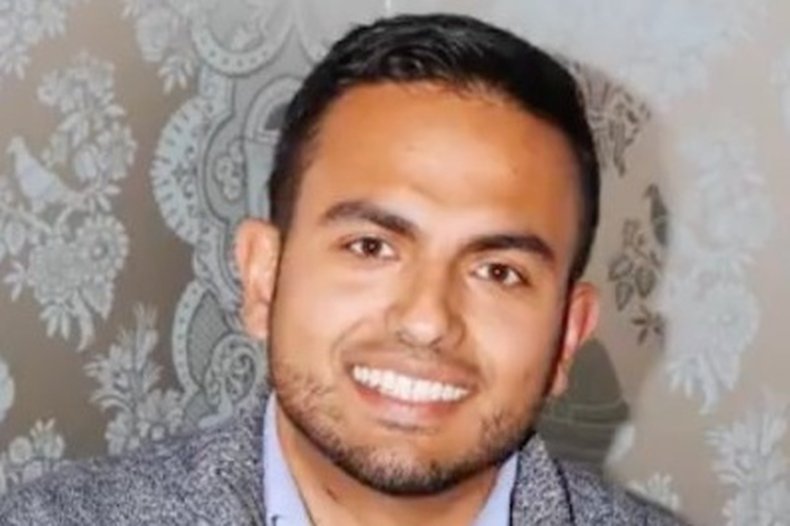 He added: "The debt affected me early on by making me feel hopeless. My generation was told that higher education would lead to a better life. Yet, a trillion dollars in debt later, we see that isn't the case at all."
Millennials and now members of Generation Z are struggling to buy homes because of loan payments and increasing rent, he said.
"If student loans were canceled, then my life would change by reducing my overall debt significantly," he added. "Long term, we could financially plan better to put our money into the economy in other ways and save for retirement as opposed to dumping it into a student loan servicer."
Lyndsey Summers, 32
Summers, from Portland, Oregon, earned a bachelor's degree in communication media from Lock Haven University in Pennsylvania in 2012. Her degree cost about $43,000, she said, but added interest means her outstanding balance is currently over $75,000.
She earned little working for community print newspapers for a decade before moving to a nonprofit earlier this year, she said.
She and her husband are moving out of their apartment and into a house in early September and are hopeful their budget won't have to factor in student loan repayments.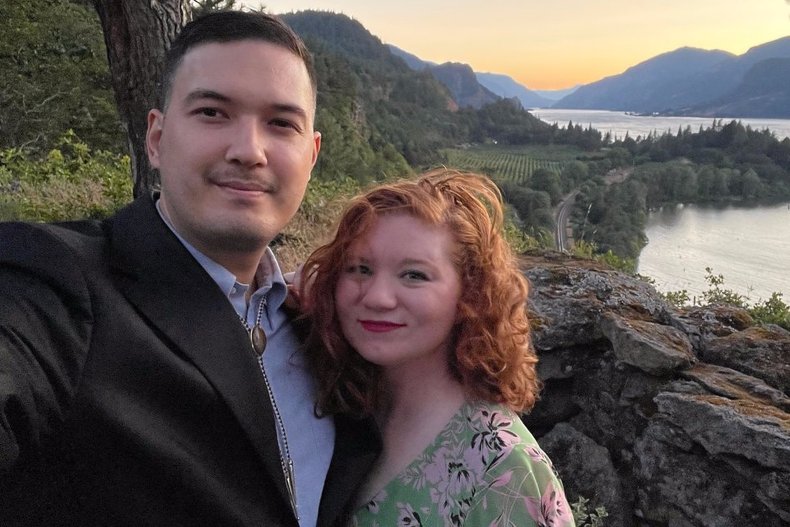 "We've been wanting to upgrade to a more environmentally friendly car—I've had the same car since I was 21 and it's paid off–but adding a car payment on top of a student loan payment on top of rent would give us a shoestring budget with little room for savings or emergencies, much less to build up for a downpayment on our first actual home purchase," she said.
Student debt forgiveness would be life-changing, she said, because both she and her husband struggle with anxiety.
"I legitimately lose sleep wondering if Biden is going to cancel it or not, or how much he will cancel because $10,000 out of a balance of $75,000 is ultimately not very much," she said.
"That interest would just re-accumulate and feel like nothing really happened. Full cancellation would undoubtedly change our lives for the better."
Liz Norell, 45
Norell has a PhD in political science.
She teaches at a community college in Chattanooga, Tennessee, and has been making income-based payments on her student loan debt for seven years.
Her balance still stands at over $200,000 because of added interest, she said, and she still about 30 months away from her debt being forgiven through the PSLF program.
She and her partner of 11 years are holding off on getting married because of the debt, she told Newsweek.
"Because the rules for income-based repayment specify that you must include your spouse's income in the calculation or file your taxes as married filing separate," she said.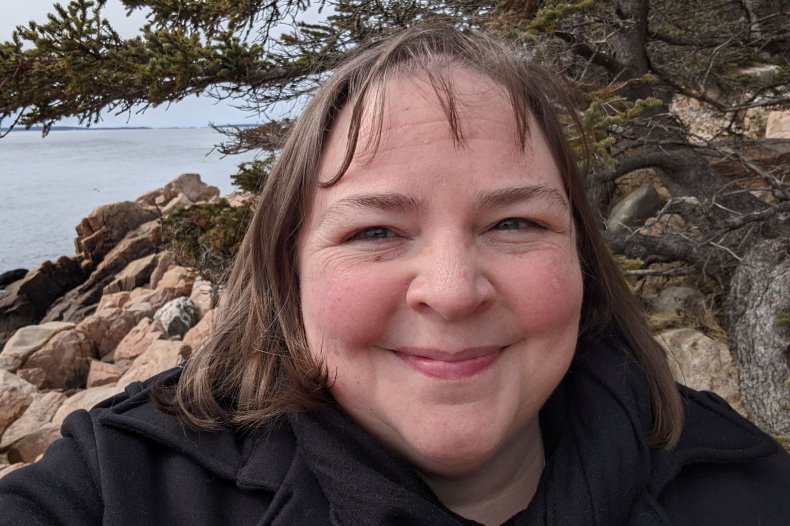 The biggest toll of the debt has been emotional, she said.
"The weight of such an enormous sum of debt that gets significantly higher year over year—I don't know for sure how much I originally borrowed, but it was literally tens of thousands less than my balance—causes so much stress," Norell said.
"If and when my loans are gone, either because they're cancelled or forgiven through the PSLF, all of that stress will abate... a relief that cannot be overstated.
"My partner and I will be able to legally marry, which will offer us greater protections should something happen to one of us. It will improve my credit score, lower the cost of borrowing money, and allow me to have a lot more financial freedom."
Zack Thomas, 28
Thomas studied at Henry Ford College in Dearborn, Michigan. Now based in the metro Detroit, he works for a small U.S. Customs compliance broker.
He bought a home in May, but is worried about what he'll have to do if he had to start making repayments on his $30,000 debt.
"It may not seem like a lot, but when the $300 payment comes every month, when living with a lower wage salary as a single person, having only one income, it's stressful," he told Newsweek.
"With student loans about to restart, I'm slightly fearful I won't be able to make ends meet, possibly defaulting on other bills required to keep my house up and running. I've held off buying things for my house, which would stimulate the economy, because I'm trying to prepare for the payments to restart."
If his debt was canceled, Thomas says he would use the extra $300 a month to renovate and decorate his home and build his savings.