How a Teenager Travels to Join the Islamic State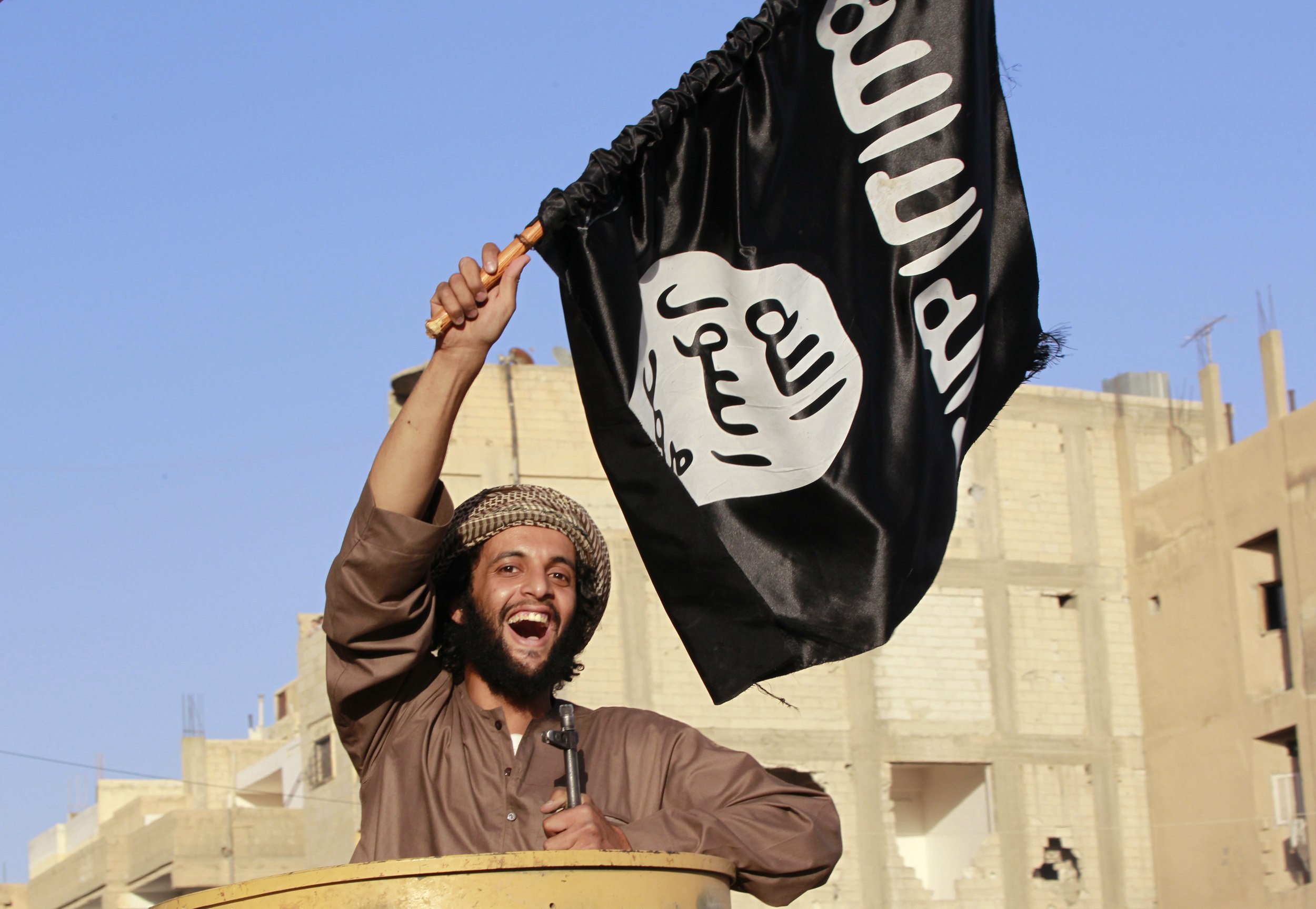 "Did you know that we as Turkish Airlines carry thousands of unattended child passengers to their loved ones in safety each year?" asks the company's website. Of those thousands of unattended passengers, four were British teenage girls who took advantage of the airline's minor policy to book one-way tickets from London-area airports to Istanbul between December 2014 and February 2015. From Istanbul, they made their way to the Syrian border to join the Islamic State, also known as ISIS.
According to the Metropolitan Police, three of the girls traveled together the third week of February: Shamina Begum and Amira Abase are 15 years old, Kadiza Sultana is 16. The fourth girl, also a teenager and a classmate of the trio, made the trip in December. Scotland Yard has not released her name orexact age, citing an ongoing investigation. Authorities determined all four girls used Turkish Airlines to book their travels.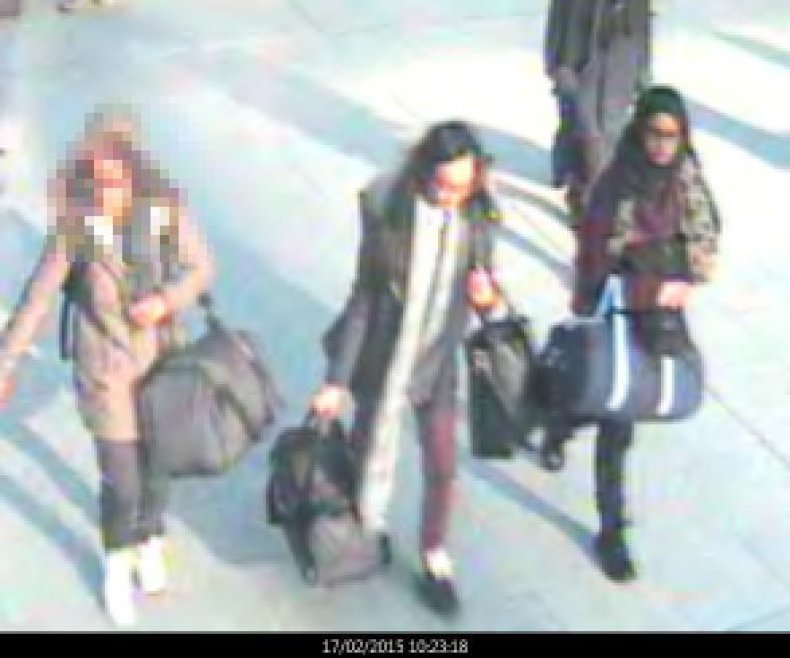 Turkish Airlines allows children over the age of 12 to travel alone. According to both airline regulations and current United Kingdom legislation, nothing stops a teenager from purchasing a one-way ticket to Istanbul and boarding the flight alone. Airport employees are not asked to detain such travelers, and in fact doing so would breach government legislation.
"We take the lead from the government. All the rules and regulations are applied across United Kingdom airports. If we went off doing our own rules and regulations, that would be a patchy system," says a spokesman for Gatwick Airport, where Begum, Abase and Sultana boarded their flight.
After the three girls arrived in Turkey in February, the Metropolitan Police sought the assistance of Turkish authorities and praised their search efforts. But Turkish officials made it clear it was the British travel process, not Turkey's border regulations, that let the girls slip through.
"It is a condemnable act for Britain to let three girls...come to Istanbul and then let us know three days later," Turkey's deputy prime minister Bulent Arinc told local media. "They haven't taken the necessary measures. It would be great if we find them. But if we can't, it is not us who will be responsible, but the British."
British Prime Minister David Cameron seems to be listening. "We need new arrangements with airlines to ensure that these at-risk children are properly identified and questioned--and the Home Secretary and Transport Secretary will be working with the airlines to bring this about," Cameron told the House of Commons. "Whenever there are concerns, police at the border should be alerted so they can use the temporary passport seizure powers to stop people traveling."
Passport flagging has prevented other teenage recruits from making their way to Syria—three Colorado teenagers were detained at the Frankfurt Airport while attempting to make the trip to join ISIS after their families alerted authorities to their plans. The girls were sent back to Denver and have not been charged for their failed foray into extremism.
Beyond passport restrictions, exactly what will constitute the "new arrangements" suggested by Cameron remains to be seen. "In regards to how they are identified, they are working on this with the airlines," a spokeswoman for the prime minister's office told Newsweek. "There is no protocol established yet but it will be detailed advice that will be issued to them. It is a matter of protecting vulnerable young people."
Cameron also addressed the need to crack down on digital recruitment, noting that Begum communicated online with a known female ISIS recruiter before disappearing.
"All of us have been horrified by the way that British teenagers appear to have been radicalized and duped by this poisonous ideology of Islamist extremism while at home on the Internet in their bedrooms," Cameron said, adding that the issue of radicalization could not be tackled simply by police and border control due to its digital nature.
SITE Intel Group, the Soufan Group and other intelligence groups determined Aqsa Mahmood, a teenage runaway herself, recruited Begum, Abase and Sultana. Mahmood left Scotland in 2013 and maintained a social media identity under the name "Umm Layth." Umm Layth published an online travel manual for female recruits in April 2014 that was provided to Newsweek by SITE, a jihadist watchdog. Before Begum left with her friends, she was in touch with Mahmood via Twitter. Both of the Twitter accounts disappeared after news broke about the London girls. Twitter declined to comment on the matter or provide location information for the last known logins of the teenagers, citing privacy regulations.
Robert McFadden, senior vice president of the Soufan Group, a security intelligence organization that works with a number of governments, stressed Mahmood's role in the logistical process of recruiting. "Mahmood has established herself and once she has earned a recruit's trust, she helps provide the lily pads to get into Syria," McFadden explained. "Once the girls made contact with her, she would have directed them where to take the car and how to cross the border."
ISIS does not offer funds for traveling to Syria. Recruits are expected to pay for the long journey on their own, though Turkish Airline flights from the London area cost only several hundred dollars.
McFadden warned that tougher restrictions at U.K. airports would not stop people using circuitous routes, such as via Cyprus or land routes from other countries.
Moreover, he said, passport flagging, the only measure Cameron outlined in detail, is not a foolproof method. "We call what happened with the Colorado girls very good fortune," he said, noting that authorities were alerted immediately and able to act before the girls could leave the connecting airport. They also used their own passports. In the London case, Begum used the passport of an older sister.
Tracking travel documents, such as passports and visas, is complicated in cases of runaways. Upon arriving at the Istanbul airport, Begum, Abase and Sultana would have had to pass through customs, but little is known about their visa situation. According to the British government, a visa is necessary to enter Turkey. The Turkish embassy could not determine if the girls had visas before traveling or purchased them on arrival. The airline declined to comment and the Istanbul airport did not reply to multiple requests for comment.
The recruiter's role is key when a wannabe female jihadist arrives on the ground in Turkey, to assist in the logistics of entering and traveling around a new country. One jihadist manual, provided to Newsweek by SITE, urges the recruits to apply for tourist visas, "be chill to the airport officers," and turn to bribery if they fail to obtain a visa.
Women who join the Caliphate are instructed not to travel alone under any circumstances, and should always be escorted by a man. "In order to prevent a situation where the girls arrive unaccompanied by a male to a new country, such as Turkey, a good and safe solution was to have their own car service coordinated ahead of time," explains Rita Katz, founder of SITE. In this case, British media reported a male car service driver met the girls at the airport. The manual suggests using a traditional taxi service, rather than a private car arranged in advance, due to the price. Then, potential recruits face a journey of over 800 miles, a 15-hour trip by road, to the Syrian border.
"If you can make your way to Syria through all of that, welcome to the Caliphate," McFadden said dryly. The trio has not been heard from since arriving in the Islamic State's territory.