Missed Out On 'Spider-Man: No Way Home' Tickets? Here's How to Watch The Marvel Movie
Perhaps the most anticipated movie of 2021, Spider-Man: No Way Home arrives in movie theaters this week.
Like many films it's been hit with delays, but it's finally arriving in some U.S. movie theaters this Thursday before getting a nation-wide release a day later.
Tickets went on presale earlier this month and broke records in the process. Movie theater websites broke as soon as the tickets went on sale and Spider-Man: No Way Home broke presale records, overtaking Star Wars: The Rise of Skywaker in Poland and No Time to Die in Portugal. It also broke records in Spain, Brazil, Central America and the U.K. according to Deadline.
If all of this interest means you missed out on getting a seat to watch your ideal screening, here are alternative ways you can catch Spider-Man: No Way Home.
Alternative screenings
Although it was initially announced to be released two days after the international release on Friday 17 December, Sony and Marvel have made the movie available to watch in cinemas a day early on Thursday December 16.
Across the day, AMC movie theaters are holding dozens of screenings of Spider-Man: No Way Home. Check your local listings to see what times they're available. Some will no doubt be sold out but keep looking for available seats and screenings.
The official website for the movie, spidermannowayhome.movie is filled with listings on where to find your closest local movie theater, and the available start times to view.
Streaming services
If you don't manage to get out and see the film in a movie theater, you're facing an unfortunately long wait to see in in your homes.
While some Marvel movies have been released on the streaming service Disney+ either alongside a cinematic release or a couple of months afterwards, it's currently unclear when Spider-Man: No Way Home will become available online.
Like the previous Spider-Man movies starring Tom Holland, despite being part of the Marvel Cinematic Universe, they won't be available to watch on Disney+. That's because Sony retain the distribution rights to the franchise and they currently have a deal with Starz who have the first-pay-window rights to stream the movie for the first 18 months after release. Netflix bought the previous Spider-Man movies to air on their streaming platform.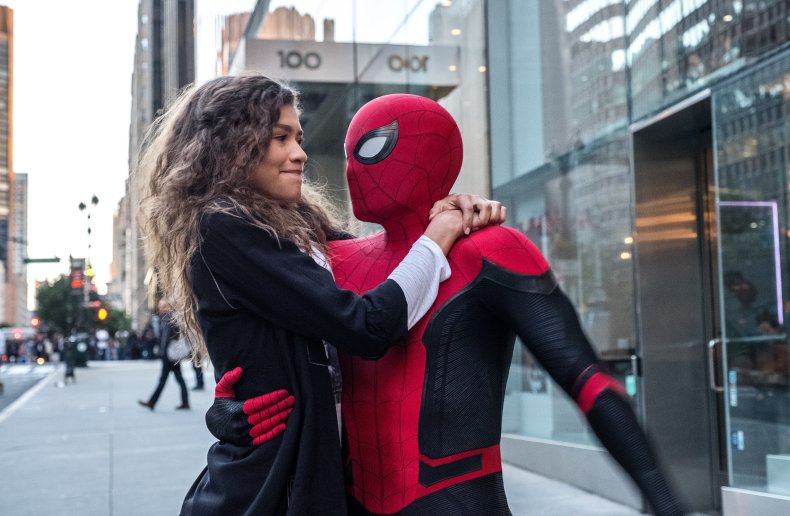 Spider-Man: No Way Home spoilers
Spider-Man: No Way Home has been the source of online speculation for months, with the promise of old franchise characters returning for the new movie.
There's been speculation linking Andrew Garfield with the movie, as well as Charlie Cox who could return as Daredevil.
If you want to avoid having Spider-Man: No Way Home spoiled for you, make sure to see it when it launches in movie theaters on Thursday, 16 December before it goes to a wider release on Friday, 17 December.