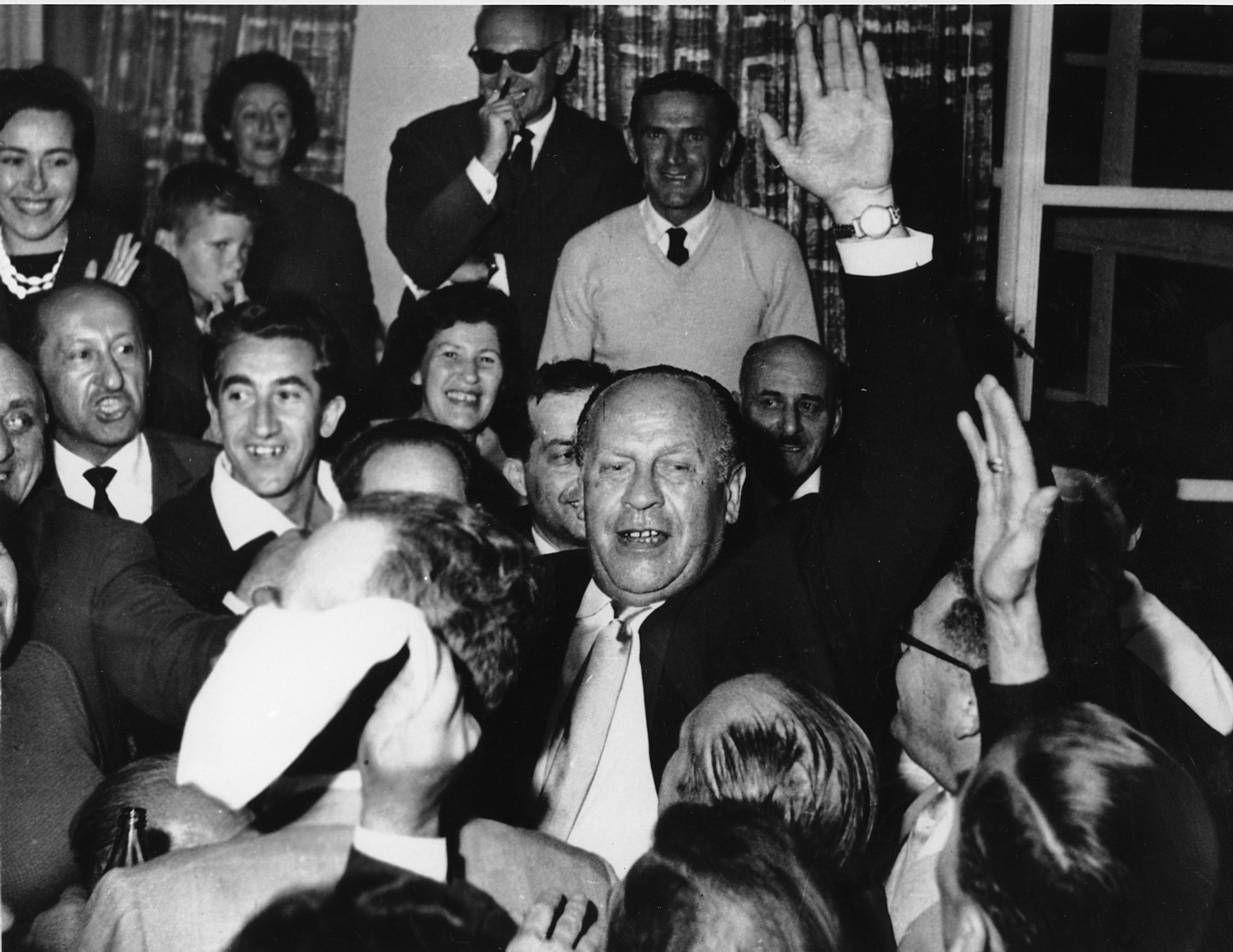 Steven Spielberg's 1993 film Schindler's List made Oskar Schindler one of the most famous heroes to emerge from the Holocaust. The movie won seven Academy Awards, including best picture. It was based on Australian novelist Thomas Keneally's 1982 book, Schindler's Ark, and the real Oskar Schindler was honored by Yad Vashem in 1962 as a Righteous Among the Nations for "his efforts to save Jews during the Holocaust at great personal risk," according to the United States Holocaust Memorial Museum.
Now an onion skin carbon copy of one of his lists is on sale through the dealer Moments in Time. The list, dated April 18, 1945, contains the names of 801 Jewish males working at Schindler's factory in occupied Czechoslovakia.
Related: Handwritten Anne Frank poem sold at auction for $148,000
Schindler had bought a Jewish-owned enamelware manufacturer in Krakow, Poland, early in the war and employed Jews, using bribes and other means to help them and prevent them from being deported. He got permission to move his operations to Brünnlitz, Czechoslovakia, in 1944 and "reopen it exclusively as an armaments factory," so that the factory and its workers—including some 800 Jews transported from Plaszów, a Nazi concentration camp in occupied Poland—would be considered essential to the war effort.
"It's iconic, one of the most, if not the most important, World War II documents ever to surface," says Moments in Time's Gary Zimet, founder and owner of the auction house. The listing on the website calls the item "exceedingly rare." The originals of Schindler's lists were given to the Germans, it explains, and only three other known copies (two at Yad Vashem and one at the United States Holocaust Memorial Museum).
This is the "only one in private hands," Zimet tells Newsweek, and the item description assures that the "provenance is ironclad." This particular copy of the list came from the nephew of Itzhak Stern, Schindler's accountant. The nephew sold it to another individual, who "bought it as an investment and is looking to cash out," says Zimet, who explains that the seller wishes to remain anonymous.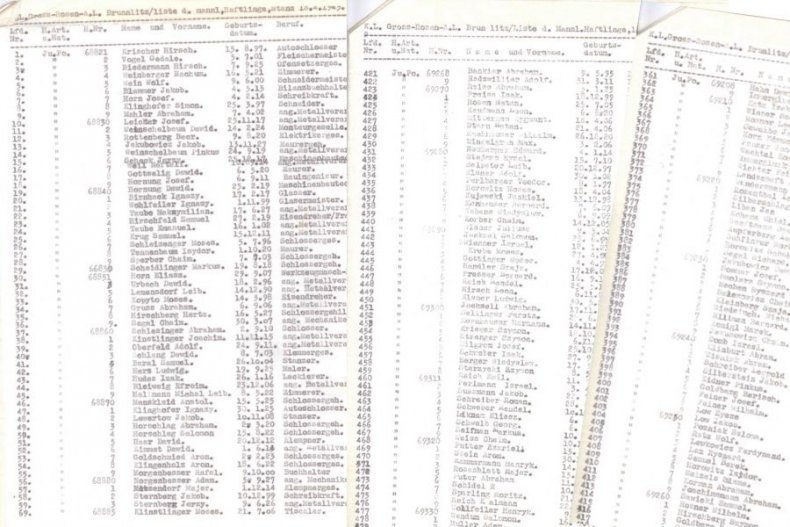 The fixed price for the 14-page document is $2.4 million. It's not up for negotiation, Zimet says, and the sale is "first come first serve." He expects to hear from several interested parties, such as museums and private collectors, in the coming days and to make a deal within a week.
The sale of a Schindler's list comes just a few months after an item related to one of the Holocaust's most famous victims was auctioned off. A handwritten poem by Anne Frank was sold by Dutch auction house Bubb Kuyper in November for roughly $148,000 (not including commission), which greatly exceeded the expected sale price of roughly $32,000 to $53,000. In May, the Museum of World War II bought a copy of Grimm's Fairy Tales once owned by Anne and Margot Frank for $62,500 (including the buyer's premium) from New York City–based Swann Auction Galleries.
But it isn't only rescuers and victims whose items draw interest at auction. So too do items from Adolf Hitler. A watercolor by the failed artist turned dictator, for example, sold at auction in November 2014 for roughly $160,000, at the Weidler auction house in Nuremberg.
The price tag on this copy of Schindler's list is far higher than the final bids these other lots attracted. "There are no comparables," Zimet says when asked how the price was determined. But "that's what I and the owner feel it's worth."