Who is Hu Xijin? Global Times Editor Resigns in Mysterious Circumstances
Hu Xijin has resigned as head of China's emotive tabloid the Global Times after three decades at the newspaper, amid speculation that he may have been fired over his freewheeling editorial style.
In an uncharacteristically brief social media post just after midnight on Thursday, Hu, 61, said it was "time to retire." He had handed in his paperwork and henceforth would contribute as a "special commentator," he wrote on Weibo, leaving his influential role as editor-in-chief after 16 years.
Hu said he would "continue to do my best for the party's news media work." His viral post—liked more than 50,000 times at the time of writing—was flooded with nearly 7,000 comments.
Having begun his career as a foreign correspondent during the Bosnian War in the 1990s, Hu was among the first reporters at a Global Times predecessor before being handed the chief editor's post in 2005. He oversaw the expansion of the tabloid's English-language content and readership, turning it, and his editorials in particular, into the most visible mouthpiece of China's ruling Communist Party.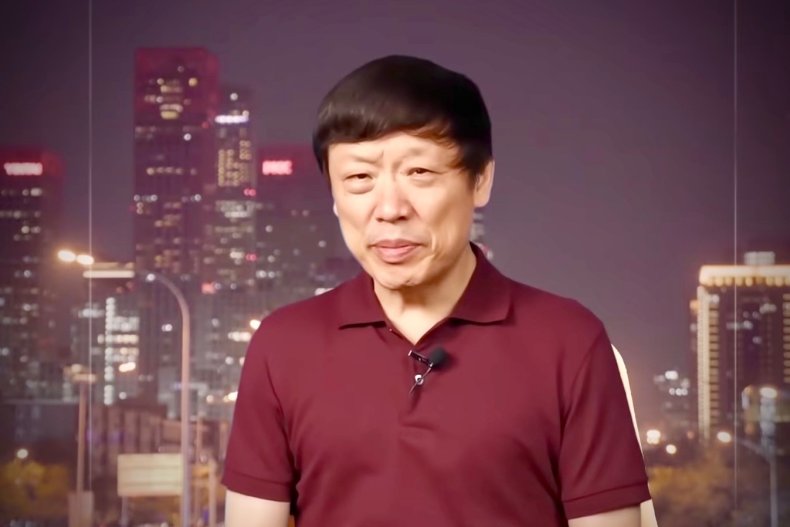 Hu has previously recounted being among pro-democracy protesters in Beijing's Tiananmen Square in 1989, but he caveats the memory by dismissing the students' aims as folly before describing his rapid change of heart. The Global Times now embodies his "my country, right or wrong"-style of Chinese nationalism, and his sentiments often feature in the copy of Western media outlets including Newsweek.
He portrays himself as a steadfast defender of Beijing's ambition to seize Taiwan and more than once advocated direct military action. Under his watch, the state-owned tabloid employed colorful language to head off criticism of China's policies in Hong Kong and Xinjiang. More recently, he sought to justify the Chinese government's handling of the high-profile #MeToo case involving tennis star Peng Shuai, and ridiculed the growing diplomatic boycott of the upcoming Beijing Winter Olympics led by the United States.
Hu is unique in that he straddles both spectrums of the media world. In the closed and highly regulated information environment on Weibo, he feeds off domestic sentiment and translates it into bellicose editorials. On Twitter, where he has a verified account with around 460,000 followers, he picks fights with commentators and mocks Western officials, some of whom—if he's lucky—punch back.
While the Global Times is never quite indicative of official Chinese policy positions compared to its parent paper the People's Daily, researchers see its views as a gauge to measure the extremes to which the Communist Party will allow ultranationalist rhetoric to develop inside the country.
Under Chinese leader Xi Jinping, the paper has flourished and captures perfectly the mixture of deep-seated resentment for the West, caused by perceived national humiliation of the past century, and the innate desire to assert oneself aggressively on the international stage, by whatever means necessary. However, this climate creates an increasingly tense domestic audience whose fervor is difficult to abate.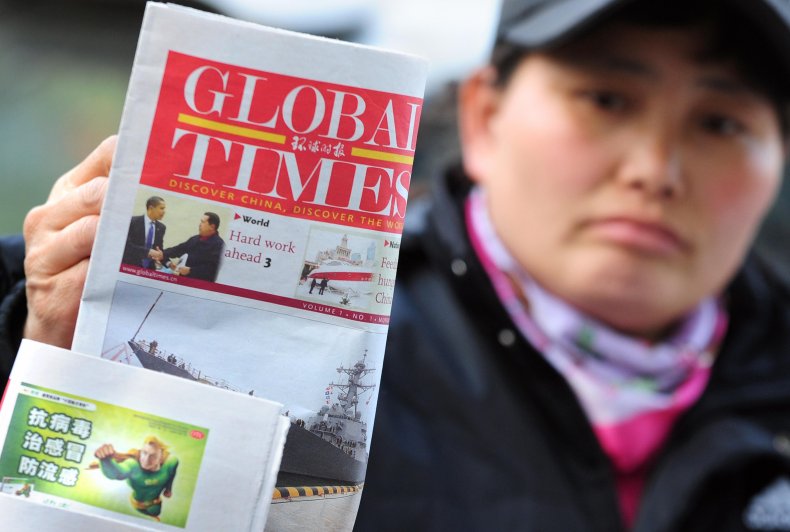 Hu is nothing if not extremely astute; he must first grasp the prevailing trends and dynamics in international relations in order to pick the precise moment and place in which to inject the most triggering of comments.
But for all his controversy, Hu's work has also involved rare moments in which he reveals a subtle desire for more editorial freedom, to write and report on matters other than official party business, without such strict limitations. His request is not an environment built after the Western mold but something more akin to "media with Chinese characteristics."
"I feel deeply that it is becoming more and more difficult to do media," he wrote in a now-deleted Global Times editorial in November.
"Frankly speaking, media practitioners have been subject to increasing restrictions for some time," he said. "As a battlefront, they should be trusted and have the independent space to carry out innovation that fits the needs of the times."
On Thursday, the China Media Project, which does research out of the University of Hong Kong's Journalism and Media Studies Centre, said Hu was compelled to retire after having been removed from his post. CMP Director David Bandurski said the exact reasons were still unclear, but it was likely related to the Communist Party's need for more editorial discipline.
Hu's announcement came just one day after The Guardian published a lengthy profile in which Hu was described as "China's troll king." Author Han Zhang also noted speculation about his possible departure.
It's hard to image the Global Times without Hu at the helm, but that, for him, may already be his mission accomplished.